I Thought Tax Cuts Were the Elixir that Heals all…
Many in the GOP do not like the idea of extending payroll tax cuts.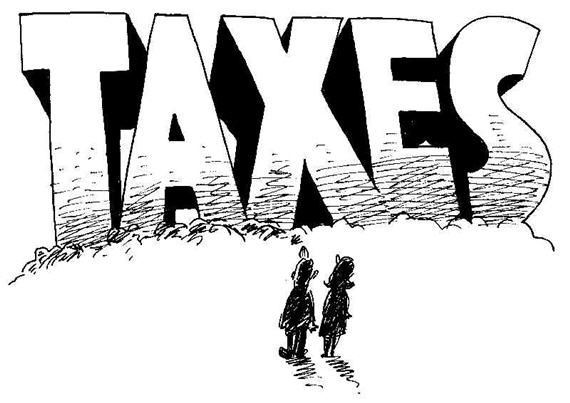 I noted the following quote from Michele Bachmann in one of Doug Mataconis' posts:
"Let me say first of all I voted against the bill that the president put forward last December that took $111 billion of revenues away from the Social Security Trust Fund this year. That's the lowering of the payroll tax," Bachmann said.

(Source)
What I find interesting about this is pretty obvious:  Republicans have spend a lot of time arguing that tax cuts are the end-all of government policy.  But now they have met a tax cut that they do not like.  As an LAT piece notes, Bachmann is not alone within the GOP as being skeptical about the payroll tax cut, and are therefore opposed to the proposed extension and deepening  of said cuts:
"I'm more dubious today than I was," [Senator Jeff] Sessions [R-AL] said, citing the cost to the Treasury of the tax cut. "The debt is much larger now."

Rep. Pete Sessions of Texas, who heads the House Republican campaign committee, called Obama's plan "a horrible idea."

[…]

"This is robbing Peter to pay Paul," said Rep. Tom Price (R-Ga.), a leading House conservative. "It's a gimmick."
I will say that, I, too, wonder about the efficacy of the policy, so don't mind the debate (see Brad Plumer for some discussion on the question).  Still, the GOP opposition raises some questions.
First, opposing cuts to payroll taxes undercuts several key Republican claims in regards to fiscal policy, including the notion that it's "the people's money, not the governments" and therefore any time you can let the people keep their money it is an unvarnished good.
Second, this then raises the potential that we can actually have a rational dialog* about taxes and spending, because if (as per Bachmann, Sessions and Price above) the payroll tax cut might not be worth the cost, then perhaps other tax proposals might should be evaluated in that fashion.
Third, I must confess, the GOP response to this particular tax cut does raise the issue of why they are in favor universally for tax cuts that help upper income earners, but lose their zeal for a tax cut that predominantly help lower income earners.  Now, this may well be that the basis of the GOP economic theory, i.e., that only upper income earners can stimulate the economy.  However, politically it will raise questions and opposition to the payroll tax cut will provide a line of attack for the Democrats.
One last thought:  this entire debate should be a reminder to everyone that, yes, everyone pays taxes, even low income earners (contra those who like to cite only income taxes as taxes, such as in the infamous formulation:  47% of the population doesn't pay taxes!).
—
*Yes, I know.