Ignore The MSNBC "Re-Survey"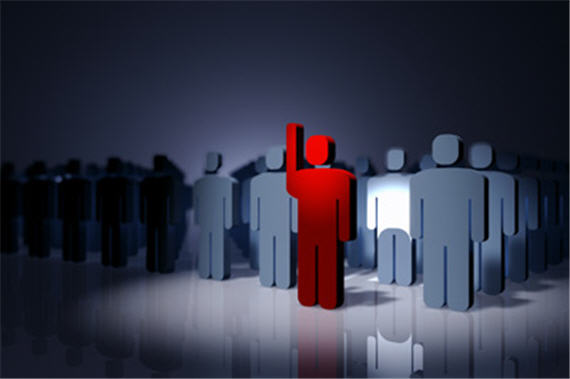 MSNBC is out with what they are touting as evidence that Rick Perry and Herman Cain have been hurt by their respective stumbles last week, but there's some serious problems with their proof:
After his flub at a Republican debate on Wednesday, Texas Gov. Rick Perry has seen his support plummet among GOP primary voters, according to a re-contact of Republicans surveyed in this month's NBC News/Wall Street Journal poll.

And after another charge of sexual harassment this week, ex-businessman Herman Cain's support has stagnated or slightly declined.

"If this was not a good week for Herman Cain, it was an absolutely horrendous week for Rick Perry," said Democratic pollster Peter D. Hart, who conducted this re-survey.

The beneficiaries: "Mitt Romney has slightly improved his position, while Newt Gingrich is the candidate who has gained most from the drops from the Perry and Cain camps," Hart added.

From Nov. 10-12, Hart Research Associates contacted 102 out of the 248 Republican primary voters who were surveyed in this month's past NBC/WSJ poll. This re-contact occurred after a woman — Sharon Bialek — publicly accused Cain of sexual harassment, and after Perry — uncomfortably — was unable to name a third federal department he would cut.

In the national NBC/WSJ poll (conducted Nov. 2-5), Cain and Romney were essentially deadlocked in the race for the GOP presidential nomination. And among these 102 Republican respondents, Cain was the first choice of 28 percent of them, while Romney, the former Massachusetts governors, was the choice of 27 percent. They were followed by former House Speaker Newt Gingrich at 17 percent, Texas Rep. Ron Paul at 10 percent and Perry at 8 percent.

But in the re-survey of these 102 Republican respondents, Romney's support jumped up to 32 percent, Cain's dropped to 27 percent and Gingrich's increased to 22 percent.

And Perry fell to just 4 percent.
It sounds like a huge problem for Perry, and for Cain, but as Ed Morrissey notes this morning, there's a problem with what MSNBC is doing here:
All of those things might be true … but you can't make that assumption from the NBC poll.  In fact, you can't make any assumption from a national poll taken among 102 respondents.  Yes, it's true, the new data comes from a survey of 102 people -  who had previously taken part in the prior NBC national poll of likely Republican primary voters.

How many people participated in the original poll?  Only 248, which itself is a highly weak sample size for a national poll.  That would be a weak sample in some states, let alone nationally.  Going back and cherry-picking less than half of a substandard polling sample in order to draw national conclusions about the direction of a presidential race — and presenting the results as a poll rather than an anecdotally-sourced story — amounts to polling malpractice.  How did this subsample get chosen for "recontact" anyway?  Did NBC go back and "recontact" respondents who were already inclined towards opposition to either Perry or Cain in the first poll?
I understand what MSNBC was trying to do here, they were trying to gauge the impact of the expansion of the sexual harassment charges against Herman Cain and Rick Perry's debate gaffe. That makes sense. The problem is that calling only 50% of the sample you used the first time around, even assuming that portion of the sample was made up of a similar demographic as the sample as a whole, doesn't really tell you very much. Why they didn't do an entirely new poll, I don't know. Perhaps it's a cost issue, perhaps it's a contractual issue with their polling company, perhaps it was just a matter of time (the results were released yesterday on Meet The Press). Whatever the reason, though, what they've given us is the possibility of a dip in the polls for Cain and Perry, but not anything that it makes sense to rely on.
It probably is the case that Cain and Perry have been damaged in the polls because of last week. In fact, we started to see some hints of that last week and, this morning Public Policy Polling is hinting on Twitter about a national poll that will be released this afternoon that will show Newt Gingrich in the lead for the GOP nomination. But let's wait for some proper polling before we start jumping to conclusions.