In Defense Of Criminal Defense Attorneys
Everyone has rights, even the person accused of the most vile of crimes.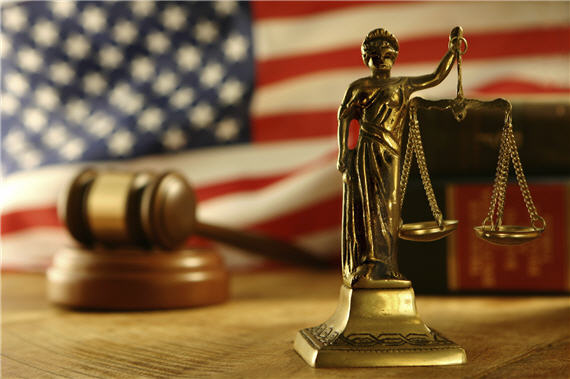 A New York City Attorney faced with the unenviable task of representing a child murderer provides us with an object lesson in why attorneys committed to a zealous defense of individuals charged with a crime are essential in a free society:
The death threats and hate mail, she says, have slowed, and she keeps her office door unlocked in defiance. There, Jennifer L. McCann sits behind her desk, wearing leopard print pumps, poised for an argument.

Ms. McCann chose to defend Levi Aron, a hardware clerk from Brooklyn who is accused of a crime that gripped the city this summer: the kidnapping, killing and dismembering of Leiby Kletzky, 8, who got lost walking to meet his parents in July in the Hasidic Jewish enclave of Borough Park.

"People assume I'm O.K. with a young boy being murdered because I represent the defendant," Ms. McCann, 30, said recently in her office in Garden City, N.Y., which she opened in March after four years of practicing criminal defense law for a local firm. "To me, that's pretty vicious. They have to understand, I'm not all right with people being murdered or with crime. I'm all right with defending constitutional rights.

"If he's guilty, he will be convicted. And that's it. But my God," she added with gritted teeth, "it's going to be legally."
Not surprisingly, McCann is getting criticism, and worse, from various members of the public and, as the article goes on to detail, she's brought some of it on herself due to a confrontational style that doesn't seem to take much note of public opinion (an attitude not uncommon among criminal defense attorneys I've found). However, her attitude as expressed in the above quote is absolutely correct, and it's time that the societal disdain for attorneys who provide a needed service in our justice system comes to an end.
The Sixth Amendment guarantees every person accused of a crime the effective assistance of counsel. The Seventh Amendment guarantees the right to trial by jury. Both of these provisions, as well as the other parts of the Bill of Rights, and the two centuries of case law that have expounded on them and interpreted their meaning and application, stand for the proposition that each person accused of a crime is innocent until proven guilty, and they are entitled to require the state to prove the case against them beyond a reasonable doubt. It's the job of the criminal defense attorney to ensure that those rights are protected by being the person who presents the court with the arguments and evidence that tends to call the state's case into doubt. There are limitations, of course. A defense attorney, any attorney actually, is not permitted to lie to the Court by presenting false testimony or evidence or misrepresenting the law, and they aren't permitted to knowingly allow their client or any other witness to permit perjury. All of this is designed to ensure as much as possible that only someone who is actually guilty of a crime is punished, even if it means that someone who is factually guilty goes free because of what some people derisively call "technicalities." Those technicalities are your Constitutional rights.
Other than the occasional traffic offense I don't practice criminal law as much as I did when I was a young attorney and taking on criminal cases was a good way to get experience in the courtroom. Even then, I wasn't exactly handling controversial cases. In those days, though, I'd sometimes get friends or family ask me how I could defend someone that I knew to be guilty. My first response would usually be something along the line that I didn't know someone was guilty until the Court ruled upon it, but that rarely satisfied someone whose exposure to the criminal justice system begins and ends with Jack McCoy on Law & Order. In the end, my response would be something along the line of McCann's, although hopefully more tactful. Everyone is entitled to have their rights defended, whether it's the Brooklyn child murderer (for whom the only real question is whether he'll spend his life in prison or a mental hospital) or the guy who gets picked up on a DUI at 11:45pm on a Saturday night.
I realize that attorneys are the butt of everyone's jokes, heck most of them are funny. However, it bothers me when I start seeing the role that they play in the legal system demonized in the manner McCann has been, because I don't think it's too far of a trip from that to the attitude that people accused of crimes don't really deserve to have their rights protected. If we ever get to that stage, we're all going to regret it.
H/T: Ann Althouse