Interpreting Interpretation
A too-long discourse on how courts should function.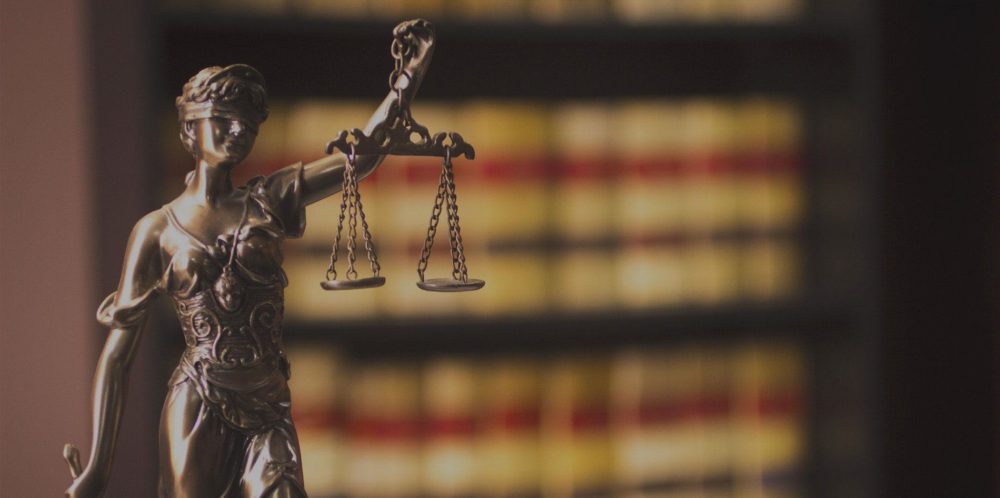 In yesterday's post, "Supreme Court Rules LGBT Discrimination Illegal," I sided with the dissenters as to how the Civil Rights Act of 1964 ought to have been interpreted. The discussion was illuminating but likely changed few minds.
Having read more commentary on the case, notably Sean Trende's twitter threads yesterday afternoon*, I'm more impressed than I was initially with the cleverness of Justice Gorsuch's majority opinion. Its logic is unassailable and certainly well-grounded in precedent. Yet I continue to believe, as Justice Alito noted in his dissent joined by Justice Thomas, that it amounted to legislating from the bench.
Unlike our missing colleague, Doug Mataconis, I am not an attorney. I took a goodly number of law classes as part of my political science undergraduate and master's degrees, but that was more than three decades ago now. Still, I was fascinated by the two semesters of Constitutional Law that I took circa 1986-87. Built around Ducat and Chase's Constitutional Interpretation, the focus was as much about how the Supreme Court decided its cases over the years as to the decisions themselves.
While I had intended to go on to law school, the realization struck me late in my undergraduate career that the only lawyer jobs that interested me were prosecutor and Supreme Court justice—and that the prospects of me getting the latter job were infinitesimal at best—I instead decided to go into the Army and, ultimately, academia.
Regardless, while I'm much less dogmatic on these issues than I was thirty-odd years ago, my preference has always been for a minimalist role for the courts in interpreting the Constitution and legislation.
As I noted yesterday, I'm more sympathetic to the "living" approach to interpreting the Constitution, a deliberately vague and hard-to-change cornerstone document, than I am to statute, which is expected to be changed routinely in accordance with changing political attitudes. That's by no means a universal viewpoint (and maybe even a minority viewpoint) but it's one well-grounded in the legal academy.
The debate on statutory interpretation, which was at work in yesterday's decision, has progressed considerably since my formal study of law ended. The late Justice Scalia's advocacy of textualism was a key factor in that. And, yet, as we saw yesterday, even textualists can disagree passionately about outcomes.
CRS' Valerie Brannon has an excellent primer on "Statutory Interpretation:
Theories, Tools, and Trends" that runs 50-odd pages. Here's the upshot from the executive summary:
In the tripartite structure of the U.S. federal government, it is the job of courts to say what the law is, as Chief Justice John Marshall announced in 1803. When courts render decisions on the meaning of statutes, the prevailing view is that a judge's task is not to make the law, but rather to interpret the law made by Congress. The two main theories of statutory interpretation—purposivism and textualism—disagree about how judges can best adhere to this ideal of legislative supremacy. The problem is especially acute in instances where it is unlikely that Congress anticipated and legislated for the specific circumstances being disputed before the court. While purposivists argue that courts should prioritize interpretations that advance the statute's purpose, textualists maintain that a judge's focus should be confined primarily to the statute's text.

Regardless of their interpretive theory, judges use many of the same tools to gather evidence of statutory meaning. First, judges often begin by looking to the ordinary meaning of the statutory text. Second, courts interpret specific provisions by looking to the broader statutory context. Third, judges may turn to the canons of construction, which are presumptions about how courts ordinarily read statutes. Fourth, courts may look to the legislative history of a provision. Finally, a judge might consider how a statute has been—or will be—implemented. Although both purposivists and textualists may use any of these tools, a judge's theory of statutory interpretation may influence the order in which these tools are applied and how much weight is given to each tool.
Jane Schacter's Statutory Interpretation class at Stanford Law takes the same approach:
Statutory law is the dominant source of contemporary law, and it is the form of law that lawyers are likely to confront most often in almost any area of practice. It is also an area of vibrant intellectual debate, as scholars, Supreme Court justices, and others debate the methods and aims of statutory interpretation. This course will stress both the practical and theoretical dimensions of interpretation. Students will learn and apply the methods of statutory interpretation. We will also spend considerable time on contemporary controversies, such as debates about textualist, purposive and dynamic interpretation; about the use of legislative history and canons of construction; about the special interpretive problems that arise in the context of direct democracy; and about the democratic and constitutional foundations of statutory interpretation itself. Readings will draw from political science as well as law. Elements used in grading: Class participation and final exam.
The gang at the Volokh Conspiracy have some excellent takes on yesterday's ruling as well.
Jonathan Adler was first out of the gate with a hasty summary. He notes,
The decisions in this case highlight a tension with textualism: Do we focus on the discrete meaning of the words, or do we focus on the words as they would have been understood and applied at the time they were adopted. On the one hand, as Justice Gorsuch notes it is virtually impossible to discriminate against someone based upon their gender identity or sexual orientation without discriminating against them on the basis of sex. On the other hand, it is indisputable that the authors of Title VII thought they were prohibiting discrimination against women, not that they were protecting sexual orientation. Indeed, sexual orientation discrimination was enshrined in law throughout the nation when the language was adopted.
He also wonders, as have many others, whether Chief Justice Roberts shrewdly joined the majority so that he could assign the writing of the opinion rather than leaving it to Justice Ginsburg. There's certainly precedent for that. As Bob Woodward wrote decades ago in The Brethren, Chief Justice Burger did so often.
Adler also highlights a tweet from Bryan Garner, a frequent Scalia co-author:
Scalia J. would have been with Alito J. in dissent because the nobody-ever-thought-it-meant-that line of reasoning carried a lot of weight with him. (For what it matters [not a whit!], I'd have been with Gorsuch J.) The important thing is that all the opinions were TEXTUALIST.
Ilya Somin, who mostly liked the opinion, has a more full discussion of "Textualism and Purposivism in Today's Supreme Court Decision on Discrimination Against Gays, Lesbians, and Transsexuals." It's a very solid defense of Gorsuch's reasoning and one that I would be much more sympathetic to were this an Equal Protection Clause case rather than a Civil Rights Act of 1964 case.
His objection is tangential to mine:
My only possible hesitation has to do with the issue of respect for precedent. The Supreme Court has a longstanding strong presumption against reversing its own statutory precedents. They are considered different from constitutional precedents because the former can be reversed by Congress, while the latter can only be changed by the Court itself or by a constitutional amendment.

The issue in this case had never previously been addressed by the Supreme Court. But there was a long history of lower federal court decisions and executive branch policies rejecting the argument that Title VII bans sexual orientation discrimination. Only in very recent years have some lower courts ruled the other way. I am not sure to what extent the Supreme Court should hesitate to overrule longstanding lower-court statutory precedents, as opposed to its own. That was the main reason I did not join any amicus briefs in this case, or write one myself (as I did in Obergefell, a constitutional case).
Dale Carpenter's view in "Textualisms Redeemers" is much closer to mine.
There is an additional debate to be conducted among textualists about what we are supposed to be doing when we read legal texts. In the words of one dissenting commentator on this blog: "Textualism is not an interpretive theory. It is just a method of originalism." Really? The inverse seems to be closer to the reasoning of two leading conservatives now on the Court, at least when it comes to statutory interpretation: Originalism is not an interpretive theory. It is just a method of textualism. That debate is now teed up.

At the same time, it's hard to escape the conclusion that there was more than clinical textualism behind this decision. The relevant text of Title VII has not changed in 56 years, and for most of that time lower courts uniformly read the text as not including protection for gay or transgender employees. But the existence of an LGBT-equality movement shifted the range of believable textualist arguments.
Still, the most persuasive case for Alito's dissent is Alito's dissent (as excerpted by Adler):
There is only one word for what the Court has done today: legislation. The document that the Court releases is in the form of a judicial opinion interpreting a statute, but that is deceptive.

Title VII of the Civil Rights Act of 1964 prohibits employment discrimination on any of five specified grounds: "race, color, religion, sex, [and] national origin." 42 U. S. C. §2000e-2(a)(1). Neither "sexual orientation" nor "gender identity" appears on that list. For the past 45 years, bills have been introduced in Congress to add "sexual orientation" to the list, and in recent years, bills have included"gender identity" as well. But to date, none has passed both Houses. . . .

Because no such amendment of Title VII has been enacted in accordance with the requirements in the Constitution (passage in both Houses and presentment to the President, Art. I, §7, cl. 2), Title VII's prohibition of discrimination because of "sex" still means what it has always meant. But the Court is not deterred by these constitutional niceties. Usurping the constitutional authority of the other branches, the Court has essentially taken H. R. 5's provision on employment discrimination and issued it under the guise of statutory interpretation. A more brazen abuse of our authority to interpret statutes is hard to recall. . . .

The Court attempts to pass off its decision as the inevitable product of the textualist school of statutory interpretation championed by our late colleague Justice Scalia, but no one should be fooled. The Court's opinion is like a pirate ship. It sails under a textualist flag, but what it actually represents is a theory of statutory interpretation that Justice Scalia excoriated–the theory that courts should "update" old statutes so that they better reflect the current values of society. . . . If the Court finds it appropriate to adopt this theory, it should own up to what it is doing.

Many will applaud today's decision because they agree on policy grounds with the Court's updating of Title VII. But the question in these cases is not whether discrimination because of sexual orientation or gender identity should be outlawed. The question is whether Congress did that in 1964.

It indisputably did not.
I've made similar arguments over the years. For example, given the decades-long failed attempts to add an Equal Rights Act to the Constitution, I was more than a bit skeptical of a series of Supreme Court rulings that not only made such an amendment unnecessary but went on to achieve reductio creep. That is, not only has the court ruled discrimination on the basis of sex unconstitutional despite our failure as recently as 1982 to enshrine that principle via amendment, but they used that principle to mandate gay marriage and transgender protections—absurdist arguments advanced at the time to defeat the amendment.
As noted previously, I've become more sympathetic to such expansionism in Constitutional interpretation. I've long believed, for example, that the "cruel and unusual punishment" clause of the 8th Amendment is reasonably a moving target. So, there's an argument to be made for expansive views of rights based on shifting societal norms.
But, again, I see no reason to do that for statutes. The fact that Congress is often feckless (mostly owing to a revanchist Republican Party) should not overturn the Constitutional roles of the three branches.
__________________
*When I went to update the post with links to said threads, I found this longform piece he wrote for the RealClearPolitics blog: "Why Roberts, Gorsuch Voted With Liberals on LGBT Case."