Supreme Court Rules LGBT Discrimination Illegal
The 6-3 opinion written by Justice Gorsuch and joined by Chief Justice Roberts defies conventional wisdom.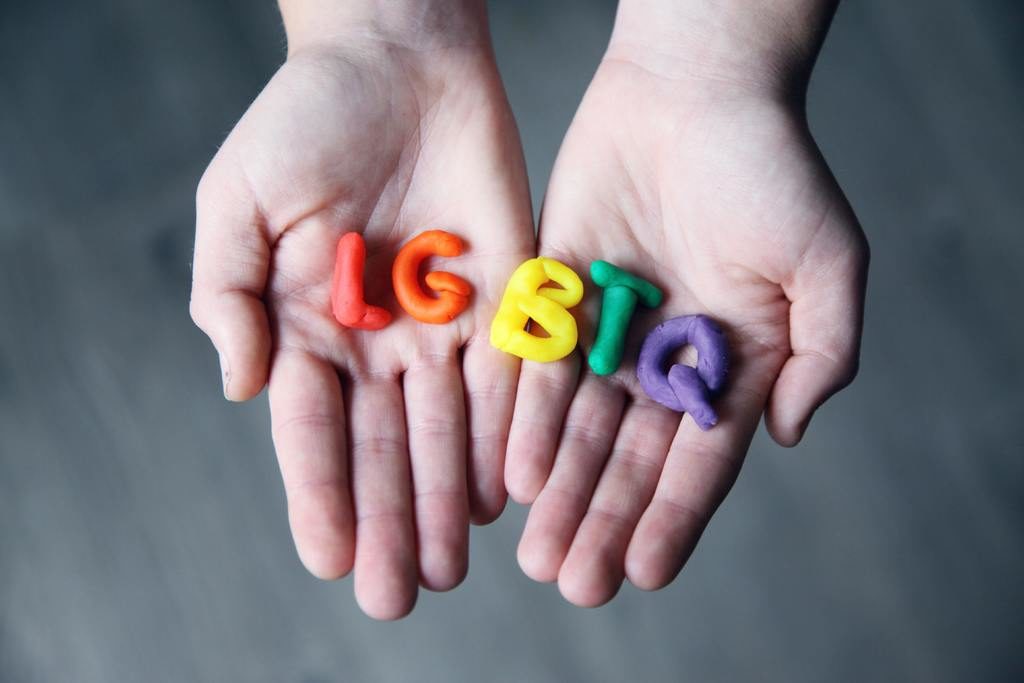 A rather stunning ruling today by a conservative-leaning high court vastly expanding the rights of gay and transgender individuals.
WaPo ("Supreme Court says gay, transgender workers are protected by federal law forbidding discrimination on the basis of sex"):
The Supreme Court ruled Monday that federal anti-discrimination laws protect gay and transgender employees, a major gay rights ruling written by one of the court's most conservative justices.

Justice Neil M. Gorsuch and Chief Justice John G. Roberts Jr. joined the court's liberals in the 6 to 3 ruling. They said Title VII of the Civil Rights Act of 1964, which prohibits discrimination "because of sex," includes LGBTQ employees.

"Today, we must decide whether an employer can fire someone simply for being homosexual or transgender. The answer is clear," Gorsuch wrote. "An employer who fires an individual for being homosexual or transgender fires that person for traits or actions it would not have questioned in members of a different sex. Sex plays a necessary and undisguisable role in the decision, exactly what Title VII forbids."

Gorsuch and Roberts were joined by Justices Ruth Bader Ginsburg, Stephen G. Breyer, Sonia Sotomayor and Elena Kagan.

"This is a huge victory for LGBTQ equality," said James Esseks of the American Civil Liberties Union. He added: "The Supreme Court's clarification that it's unlawful to fire people because they're LGBTQ is the result of decades of advocates fighting for our rights. The court has caught up to the majority of our country, which already knows that discriminating against LGBTQ people is both unfair and against the law."

For 50 years, courts interpreted Title VII's prohibition on discrimination because of sex to mean only that women could not be treated worse than men, and vice versa, not that discrimination on the basis of sex included LGBTQ people.

The dissenting justices — Clarence Thomas, Samuel A. Alito Jr. and Brett M. Kavanaugh — agreed with that view.

"If every single living American had been surveyed in 1964, it would have been hard to find any who thought that discrimination because of sex meant discrimination because of sexual orientation — not to mention gender identity, a concept that was essentially unknown at the time," wrote Alito, who was joined by Thomas in his dissent.

The dissenters said their colleagues were amending the law, not interpreting it.

"The court has previously stated, and I fully agree, that gay and lesbian Americans 'cannot be treated as social outcasts or as inferior in dignity and worth,' " Kavanaugh wrote, quoting a previous case.

But he added: "Our role is not to make or amend the law. As written, Title VII does not prohibit employment discrimination because of sexual orientation."

Gorsuch, President Trump's first nominee to the court, said that was wrong. The text of the law makes clear that gay and transgender workers who are fired are fired because of sex, he wrote.

"It is impossible to discriminate against a person for being homosexual or transgender without discriminating against that individual based on sex," Gorsuch wrote. "Consider, for example, an employer with two employees, both of whom are attracted to men. The two individuals are, to the employer's mind, materially identical in all respects, except that one is a man and the other a woman. If the employer fires the male employee for no reason other than the fact he is attracted to men, the employer discriminates against him for traits or actions it tolerates in his female colleague."

Gorsuch acknowledged that lawmakers in 1964 were probably not protecting gay and transgender workers. But the words of the statute they wrote do that, he said.


"Likely, they weren't thinking about many of the act's consequences that have become apparent over the years, including its prohibition against discrimination on the basis of motherhood or its ban on the sexual harassment of male employees," he wrote. "But the limits of the drafters' imagination supply no reason to ignore the law's demands."
SCOTUSBlog's Amy Howe notes that, "Because fewer than half of the 50 states currently ban employment discrimination based on gender identity or sexual orientation, today's decision is a major victory for LGBT employees."
She also pointed to the reasoning offered by the dissenters:
Justice Samuel Alito filed a sharp dissent that was joined by Justice Clarence Thomas. Alito wrote that there "is only one word for what the Court has done today: legislation." He noted that last year the House of Representatives passed a bill that would make clear that Title VII's ban on sex discrimination includes discrimination based on sexual orientation and gender identity, but that the bill stalled in the Senate.

Today, Alito contended, his colleagues in the majority have "essentially taken" that bill "and issued it under the guise of statutory interpretation. A more brazen abuse of our authority," Alito suggested, "is hard to recall." The real question before the court, Alito stressed, is "not whether discrimination because of sexual orientation or gender identity should be outlawed. The question is whether Congress did that in 1964. It indisputably did not," Alito argued.

Justice Brett Kavanaugh filed his own dissenting opinion. He framed the question before the court as "whether Title VII should be expanded to prohibit employment discrimination because of sexual orientation." In his view, "the responsibility to amend Title VII belongs to Congress and the President in the legislative process, not to this Court." And, he added, "when this Court usurps the role of Congress, as it does today, the public understandably becomes confused about who the policymakers really are in our system of separated powers, and inevitably becomes cynical" about the idea that judges make their decisions based on the law, rather than on their personal preferences. "The best way for judges to demonstrate that we are deciding cases based on the ordinary meaning of the law is to walk the walk, even in the hard cases when we might prefer a different policy outcome."

Kavanaugh concluded by acknowledging "the important victory achieved today by gay and lesbian Americans. Millions of gay and lesbian Americans have worked hard for many decades to achieve equal treatment in fact and in law. They have exhibited extraordinary vision, tenacity, and grit—battling often steep odds in the legislative and judicial arenas, not to mention in their daily lives. They have advanced powerful policy arguments and can take pride in today's result." But Kavanaugh reiterated his belief that Congress, rather the Supreme Court, should have been the source of that result.
Ordinarily, I would side with Alito and Kavanaugh on this. While my instinct is to interpret the Constitution according to how the text would have been reasonably interpreted at the time, I'm sympathetic to the notion that, since it's nearly impossible to amend, it has to be treated in some sense as a living document informed by changing norms. It's much harder, though, to argue for such an expansive view of legislation. If Congress doesn't like how the courts rule on a statute, they can simply change it.
While I agree—and it seems that Alito and Kavanaugh do as well—with the policy outcome of this ruling, I find Gorsuch's reasoning bizarre. If future courts can interpret laws in ways that were not only clearly not intended but would have frankly been considered bizarre by those who wrote them, then they should all come with sunset provisions. And, make no mistake, in 1964 it likely occurred to literally no one on Capitol Hill that prohibiting discrimination on account of sex could be used in this fashion.
In my ideal world, then, the Justices would have ruled that, as much as it dismayed them from a public policy standpoint, nothing in federal law precludes discrimination on account of sexual orientation or gender dysphoria. And, recoiling in horror that this was the case, Congress would promptly change that.
There's an argument that Gorsuch and company could have arrived at the ruling they wanted without torturing the Civil Rights Act of 1964. Recent precedents, most notably United States v. Windsor (2013) and Obergefell v. Hodges (2015), have rendered sexual orientation a protected class under the due process clauses of the 5th and 14th Amendments. That wouldn't directly implicate actions by private employers, which was at stake in this case, but could conceivably change the interpretation of sex discrimination law.