Iowa is the New Florida*
The caucus tallies are so riddled with errors that the DNC is calling for a recount.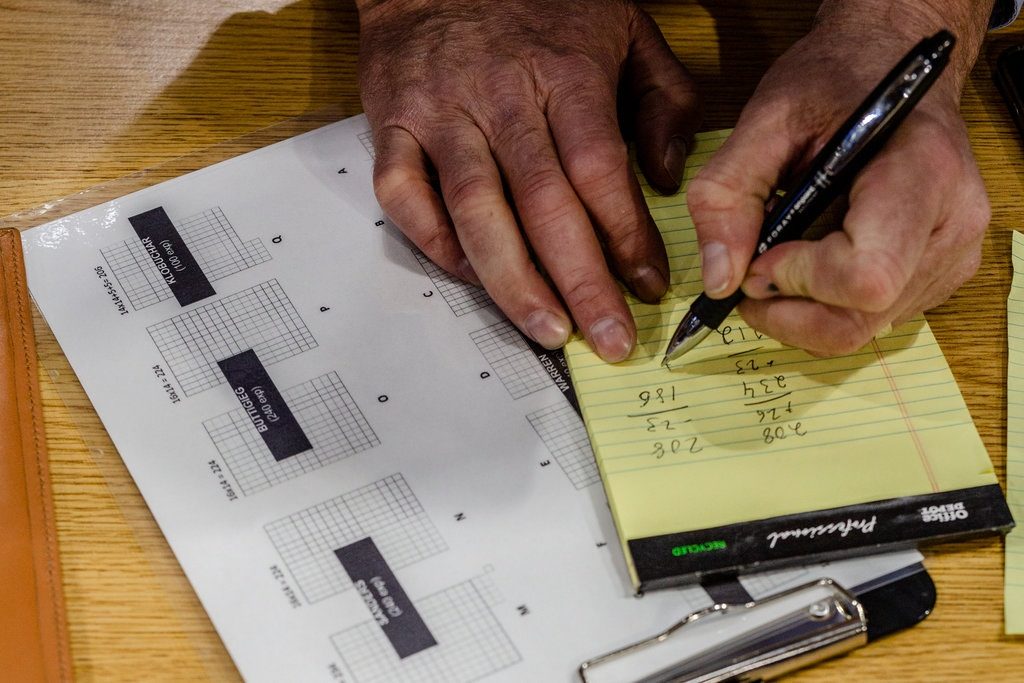 Most OTB readers are old enough to remember this: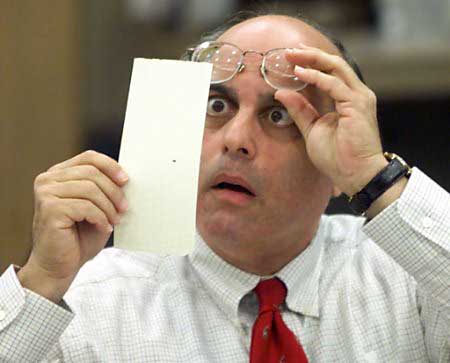 It became a symbol of a frustrating recount process in Florida after the state's Presidential election tally was deemed too close to certify. No matter how earnestly officials tried to determine the true intent of each voter, partisans for the other side would inevitably deem the game rigged.
There is similarly no real reason to believe Iowa election officials are doing anything but their level best to figure out what happened in Monday's caucuses. But, given the stakes, trust is difficult.
Sadly, as in Florida 2000 (hanging chads, butterfly ballots), poor decisions ahead of time are partly to blame for the mess.
NYT ("Iowa Caucus Results Riddled With Errors and Inconsistencies: The mistakes do not appear intentional, but they raise questions about whether there will ever be a completely precise accounting."
The results released by the Iowa Democratic Party on Wednesday were riddled with inconsistencies and other flaws. According to a New York Times analysis, more than 100 precincts reported results that were internally inconsistent, that were missing data or that were not possible under the complex rules of the Iowa caucuses.

In some cases, vote tallies do not add up. In others, precincts are shown allotting the wrong number of delegates to certain candidates. And in at least a few cases, the Iowa Democratic Party's reported results do not match those reported by the precincts.

Some of these inconsistencies may prove to be innocuous, and they do not indicate an intentional effort to compromise or rig the result. There is no apparent bias in favor of the leaders Pete Buttigieg or Bernie Sanders, meaning the overall effect on the winner's margin may be small.

But not all of the errors are minor, and they raise questions about whether the public will ever get a completely precise account of the Iowa results. With Mr. Sanders closing to within 0.1 percentage points with 97 percent of 1,765 precincts reporting, the race could easily grow close enough for even the most minor errors to delay a final projection or raise doubts about a declared winner.
The report is worth reading in full but you get the idea. The headline is simultaneously correct and frustrating. The bottom line is that election tallies for statewide races are never going to be 100 percent accurate. It's next to impossible. But the process was sufficiently problematic as to have compromised trust.
So much so, WaPo reports, the DNC's chairman is calling for a re-canvassing.
"Enough is enough," he wrote on Twitter. "In light of the problems that have emerged in the implementation of the delegate selection plan and in order to assure public confidence in the results, I am calling on the Iowa Democratic Party to immediately begin a recanvass."

A recanvass is a hand audit of math worksheets and reporting forms completed at each of the more than 1,750 precincts across the state. It differs from a full recount, which would involve a hand count of each of the "presidential preference cards" completed by caucus-goers, to ensure that caucus-by-caucus support was tallied and transmitted correctly on the worksheets and reporting forms.
Now, as someone who has—along with my OTB co-bloggers and pretty much every political scientist who has ever considered the problem—for years called for ending both Iowa's special position as the first-in-the-nation spot in every single Presidential primary season and the caucus system in general, I suppose I should be happy that this debacle might make both those eventualities more likely. But, as we learned in Florida and multiple times since then, recounts in close races will never satisfy anyone but the winners and their supporters. Recounts, by definition, happen only in very close contests and, inevitably, every decision seems like an after-the-fact changing of the rules to the benefit or detriment of somebody.
Further, the candidates have spent upwards of a year camped out in Iowa, attending pancake breakfasts and in-home visits as part of the bucolic nonsense the locals have come to see as their birthright, all in the hopes of gaining momentum going in to New Hampshire. That prospect will pretty much be destroyed by a re-canvass. And, again, while I'm happy about that in the abstract because it might mean the end of this nonsensical tradition, it's nonetheless a bitter pill for the candidates themselves.
__________________
*At least in terms of elections. One doesn't imagine an upsurge in "Iowa Man" stories.