Iran Says It Will Begin Dismantling Some Nuclear Materials
Iran has promised to roll back parts of its nuclear program in exchange for sanctions relief.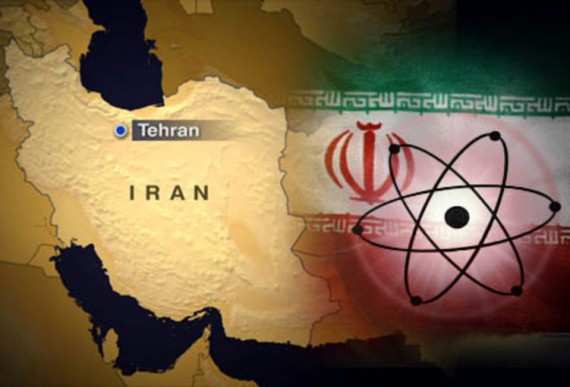 Iran has promised to roll back parts of its nuclear program in exchange for sanctions relief.
CNN ("Iran to start eliminating uranium stockpile January 20, White House says"):
Save the date: Iran has pledged to start eliminating some of its uranium stockpile on January 20, the White House said Sunday.

That gives an official start date for the six-month interim deal with Iran, which was first announced in November.

"As of that day, for the first time in almost a decade, Iran's nuclear program will not be able to advance, and parts of it will be rolled back, while we start negotiating a comprehensive agreement to address the international community's concerns about Iran's program," U.S. Secretary of State John Kerry said in a statement Sunday.

As part of the agreement, Iran has agreed to start eliminating its stockpile of higher levels of enriched uranium, to dismantle some infrastructure that makes higher-level uranium enrichment possible, and not to start up additional centrifuges.

In exchange, some sanctions against Iran will be eased as part of "modest relief," the White House said.

"The $4.2 billion in restricted Iranian assets that Iran will gain access to as part of the agreement will be released in regular installments throughout the six months," Kerry said. "The final installment will not be available to Iran until the very last day."

But there's a bipartisan push in Congress to tighten, rather than ease, sanctions on Iran. U.S. President Barack Obama made it clear Sunday that he was pushing back.

"Imposing additional sanctions now will only risk derailing our efforts to resolve this issue peacefully, and I will veto any legislation enacting new sanctions during the negotiation," Obama said in a written statement.
Now, it should go without saying, Iran's pledging to do something and their doing it are not the same thing. Indeed, even Kerry, the architect of the deal, is highly wary and rightly so.
Caveats notwithstanding, however, this has to be viewed as a major diplomatic coup for Kerry and the Obama administration. Few of us thought Iran would voluntarily roll back its program. In my own case, it wasn't a function of simply distrusting a ruthless regime that has from its outset viewed the United States as evil. Rather, it's very much in the interest of both the Iranian state and the mullahs to acquire nuclear weapons to bolster their security and prestige and there didn't appear to be anything the United States or the international community could offer by way of a carrot that would be more valuable. Sanctions relief, while obviously of great value to the people of Iran, certainly didn't seem to be that highly prized by the regime.
It's still not obvious from my vantage point why, assuming the regime follows through, this gambit succeeded. But getting this far certainly counts as a win for the United States and the international community.