Is Fear of School Shootings Irrational?
Kids are more likely to be killed driving to school than shot while there. That doesn't mean we shouldn't try and prevent them.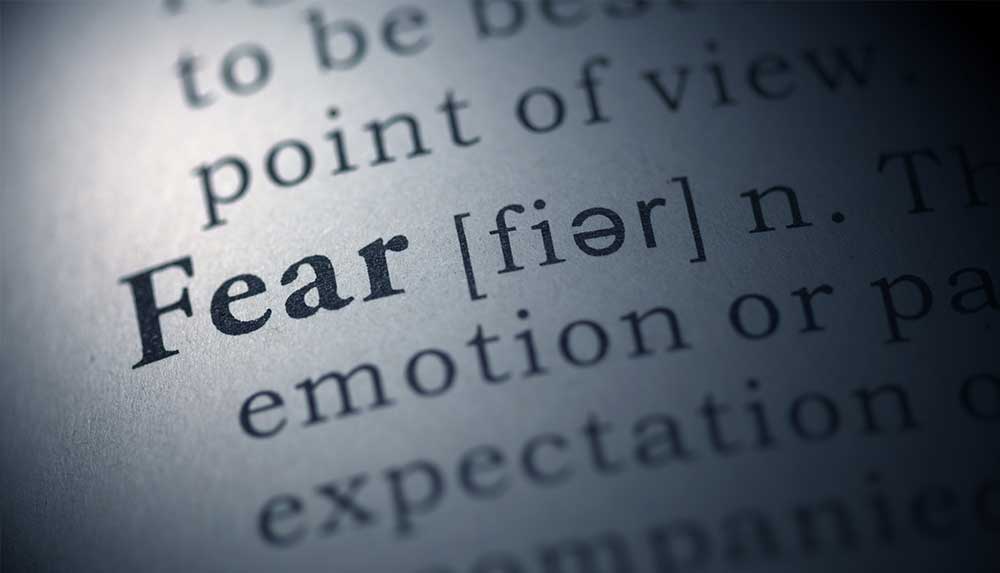 David Ropeik,  an instructor at Harvard and author of How Risky Is It, Really? Why Our Fears Don't Always Match the Facts, takes to the op-ed pages of WaPo to argue, "School shootings are extraordinarily rare. Why is fear of them driving policy?"
The Education Department reports that   roughly 50 million children attend public schools for roughly 180 days per year. Since Columbine, approximately 200 public school students have been shot to death while school was in session, including the recent slaughter at Marjory Stoneman Douglas High School in Parkland, Fla. (and a shooting in Birmingham, Ala., on Wednesday that police called accidental that left one student dead). That means the statistical likelihood of any given public school student being killed by a gun, in school, on any given day since 1999 was roughly 1 in 614,000,000. And since the 1990s, shootings at schools have been getting less common.

The chance of a child being shot and killed in a public school is extraordinarily low. Not zero — no risk is. But it's far lower than many people assume, especially in the glare of heart-wrenching news coverage after an event like Parkland. And it's far lower than almost any other mortality risk a kid faces, including traveling to and from school, catching a potentially deadly disease while in school or suffering a life-threatening injury playing interscholastic sports.
We've had much the same argument over roughly the same period after the 9/11 attacks. From an actuarial standpoint, we've way over-invested in countering terrorism compared to the actual risk Americans face from that phenomenon. But, as Ropeik acknowledges, there's a good reason for that:
Statistics seem cold and irrelevant compared with how the evil of a school shooting makes us feel. The victims are children, and research on the psychology of risk has found that few risks worry us more than threats to kids. Parents who send their precious children to school each morning are relinquishing control over their safety; that same research has found that lack of control makes any risk feel more threatening. The parents at Columbine and Sandy Hook and Stoneman Douglas placed their faith in the school systems, trust that was cruelly violated — and mistrust fuels fear, too, for the parents and all of us.

We don't really think about risk in terms of 1 in 10, or 1 in 100, or 1 in 1 million in the first place. And when we do see such numbers, the only thing we think is, "My kid could be the one," so even the tiniest risk appears unacceptably high. That powerful combination of psychological characteristics moots any suggestion that fear of a certain risk is irrationally excessive. Numerically, maybe. Emotionally, not at all.

That's the thing about risk. We assess it less on the likelihood of the outcome and more on the emotional nature of the experience involved in getting to that outcome. The probability of dying doesn't matter as much as the way you die. That's why the infinitesimally low risk of being eaten by a shark scares millions of people out of the ocean, and why vanishingly rare plane crashes scare travelers into their cars and trucks (a statistically riskier way to get around). School shootings also trigger powerful emotions that swamp the odds.
These are not apples-to-apples comparisons. It is indeed foolish to avoid going swimming over the risk of sharks or to drive rather than fly if you're doing it out of fear. Commercial airline crashes and shark attacks are not only exceedingly rare but, from the perspective of travelers and swimmers, completely random. School shootings and terrorist attacks, while also quite uncommon, are actions of human agency.
Traffic fatalities are a leading cause of death. Quite reasonably, then, we do quite a bit to minimize them. We enact safety regulations on manufacturers, limit the speed at which people can drive, require licensing, prohibit driving while intoxicated, and try to engineer roads to make crashes less likely. Whether we should do even more from a cost-benefit standpoint is both beyond my expertise and outside the scope of this essay. But, from the standpoint of a parent seeking to get their kid to school, buckling them into the seats of a vehicle equipped with modern safety equipment and being reasonable careful while driving is about all one can reasonably do to mitigate a relatively small risk.
The prospect that some lunatic will come into their school and shoot them is a completely different sort of risk. Do I spend a lot of time fearing that unlikely event? No. Do I want to turn my girls' school into a prison, or even an airport? No. But I'm in favor of the schools taking prudent security measures to keep people who aren't supposed to be there out.
Ropeik is probably right here:
[T]he more frightening a risk feels to you and me, the more coverage it usually gets in the news media, which focuses on things most likely to get our attention. Rare events with high emotional valence often get coverage disproportionate to their likelihood, further magnifying our fears. As a result of what the cognitive sciences call "the awareness heuristic" — a mental shortcut we use to quickly assess the likely frequency of things we don't know much about — the more readily an event leaps to mind from our memory, or the more persistently it's in the news, the more emotionally powerful and probable it feels. School shootings and the debate about gun control are prime examples. A threat feels more threatening if it's getting a lot of attention.  
Half a century ago, the activist Ralph Nader spotlighted the lack of attention to safety in the automobile industry. That sparked a conversation that led to a variety of reforms. When I was in high school, a group of mothers whose kids had been killed by drunk drivers sparked a conversation that changed the way we think about that phenomenon. Were there over-reactions? Sure. But also a lot of progress.
Similarly, because they're such shocking events, school shootings spark national conversations. Sadly, because they have become so common, it's been an ongoing conversation. And, certainly, one that has centered on the common denominator of guns. But they've also spotlighted bullying, depression, and other issues highlighted by the investigations.
It may well be that all of these reactions have been irrational. Maybe there were other issues where a comparable investment of resources could have saved even more lives. But that's not how society works.
Yes, there are downsides to this. As Ropeik rightly notes:
The constant drumbeat of negative news in general — the possibility of nuclear war, terrorism, a bad flu season, hate crimes, climate change — makes the world feel like a darker, more threatening place than it actually is, which makes us more fearful overall. (Media analyst George Gerbner called this "mean world syndrome.") School shootings don't happen in isolation but in the context of worrying news about all sorts of things.

The problem with all of this is what our excessive fears could lead to. Having more guns in schools, as President Trump advocates — or more guns anywhere —  increases the likelihood of gun violence. At a  Georgia high school this month, social studies teacher Randal Davidson locked himself in a classroom and fired his handgun through a window when authorities tried to open the door. In 2014, a Utah teacher carrying a concealed handgun  shot herself in the leg in a school restroom. There are many other similar examples. The Parkland tragedy itself teaches that more guns don't automatically mean more safety: The school was patrolled by an armed guard.

[…]

Fear also leads us to do things in pursuit of safety that may do more harm than what we're afraid of in the first place. Think about the psychological effects on kids from all those lessons about when to run, how to hide, directions from their parents to call home if a shooting occurs. A few children have even brought guns to school, saying they wanted to protect their classmates . What happens to children's ability to learn if they spend their time in the classroom wondering, even if only occasionally, who's going to burst in and open fire? What does the chronic stress of such worry do to their health? What do constant messages of potential danger in a place that's supposed to be safe do to their sense of security in the world? Across the population of public school children in the United States, fear of this extraordinarily rare risk is almost certainly doing far more overall harm than have the shootings themselves, horrendous as they are.
But, frankly, I don't know what to do with that. Should news outlets be less sensationalistic in their reporting? Sure. But the axiom, "If it bleeds, it leads" is hardly a new one. Indeed, Ropeik more-or-less acknowledges the futility of his concern:
The psychology researchers who study this — Daniel Kahneman, Paul Slovic, Baruch Fischhoff, Melissa Finucane and many others — are cautious about just how well we can use reason to overcome our instincts and emotions, especially the instincts that evolved to help us survive. Just as surely as there will be another school shooting, it will prompt another flood of outrage and fear. That fear, while understandable, will distract us from greater threats and lead to behaviors that do greater harm. The real lesson we need to learn is this: We need not just reasonable gun control, but also a bit more self-control over our emotions and instincts if we want to keep ourselves and our kids safer.
Good luck with that.