Is "Finlandization" an Option?
Is "Finlandization" a viable option for Ukraine?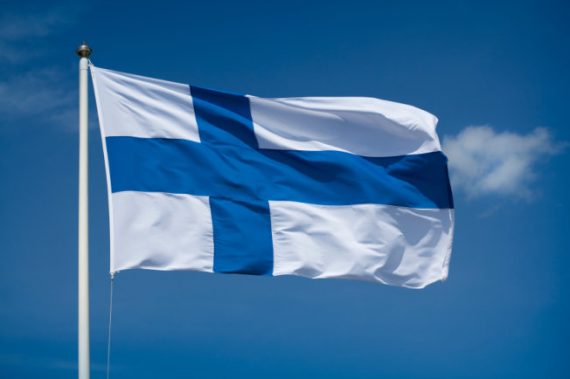 The term "Finlandization", in German Finnlandisierung, originated in the political debate of West Germany in the 1950s and 60s as a criticism of Finland's studiedly neutral posture between "the West" and the Soviet Union during the Cold War. During that period Finland, in the interest of preserving its tenuous national sovereignty, signed a mutual assistance pact with the Soviet Union and generally maintained a cool attitude towards NATO. As you might imagine, the Finns don't think particularly highly of the characterization. In a consummate feat of Realpolitik, the Finns effectively bowed to the East without mooning the West.
In his column this morning David Ignatius, the oracle of the prevailing wisdom in Washington, urges Finlandization on Ukraine:
Putin appears, at this writing, to have decided that Russia's interests are better served by waiting — for the nonaligned government he expects will emerge from Sunday's elections — than from an invasion or some radical destabilization. The Russian leader may be ready to accept a neutral country, between East and West, where Russia's historical interests are recognized. During the Cold War, such an outcome was known as "Finlandization."

If this Finland-like status is what Ukrainians support (and recent evidence suggests their new leaders may indeed choose this course) then it should be a welcome outcome for the West, too. Ukraine's problems are internal; it needs ideological coherence more than territorial defense. It needs the breathing space that nonalignment can provide. The Ukrainian people can't be barred from seeking membership in NATO or the European Union, but it's unimaginable that either body would say yes, perhaps for decades. So Putin can breathe easier on that score.
Several months back Zbigniew Brzezinski made a similar suggestion:
I think there is a chance for a compromise solution. And I think we should be working for it. And I think one could be still worked out in which Ukraine deals with us by wanting to move closer to Europe, but has a relationship, also, with Russia, like Finland does, both ways.
Now that Finlandization is apparently the CW does that mean it's more or less likely? Russia is the largest country in the world and has the largest population of any European country. It has vast natural resources and, largely on the basis of those natural resources, it has a per capita GDP which, while smaller than Western European countries, is twice that of China. It will remain a regional power for the foreseeable future and, on the basis of its huge nuclear arsenal, a world power. It has enormous problems, too, not the least of which are demographic decline and rampant corruption. Neither of those will mitigate the risk Russia presents to its neighbors for the foreseeable future. Under the circumstances, for countries like Finland, Estonia, or Ukraine, Finlandization makes sense.
Why was NATO expansion our policy from 1995 to 2008? I don't really know the answer. It think it was based on a miscalculation.
Will Putin accept a neutral Ukraine?