Is The Chinese Economic "Threat" Overblown?
Are the worries about China overtaking the United States realistic?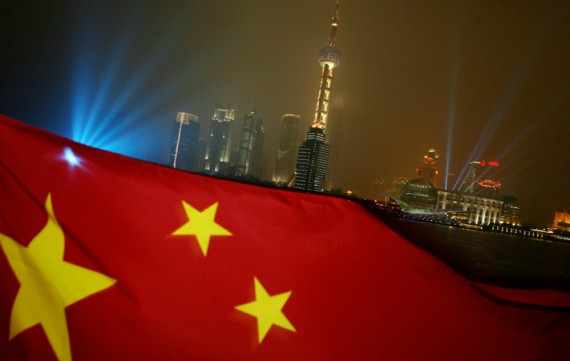 Kevin Drum points to an article in today's Financial Times as support for his proposition that many of our fears about China are overblown:
Rising Chinese labour costs are changing the economics of global manufacturing and could contribute to the creation of 3m jobs in the US by 2020, according to a study being released on Friday.

….The Boston Consulting Group estimates that the trend could cut the US's merchandise trade deficit with the rest of the world, excluding oil, from $360bn in 2010 to about $260bn by the end of the decade. The shift would also reduce its soaring deficit with China, which reached $273bn in 2010 and has triggered an intense political controversy over China's exchange rate policies.
The article is unfortunately behind a firewall, but the general idea is clear. China's biggest advantage over the United States right now is the lower cost of doing business, and principally lower labor costs. Right now, it makes sense for manufacturers to set up shop in China because, even after you factor in the cost of transportation, it's cheaper do to business there. As the Chinese economy improves, that advantage is going to start disappearing and, at least in theory some of those jobs could come back to the United States.
Drum comments:
As China grows and gets richer, its workers will get paid more and it will make less and less sense to move U.S. production there. It's a natural brake on offshoring. Add to it China's demographic trends and you have a country that still has a bright future but is almost certainly not going to be able to keep up the torrid growth rates of the past few decades. Once it hits per capita GDP of $10-15 thousand or so, continued progress is going to come ever more slowly.
It's inevitable that China's growth rate will cool at some point. The United States posted rates of economic growth during the 19th Century, and the early part of the 20th Century, that would be unsustainable and inflationary today. At some point, China will start cooling down too.
I'm not so sure, though, that this will mean good news for U.S. manufacturing. It's just as likely that the industries currently finding a home in the Middle Kingdom will look to places like India, Malaysia, Vietnam, or (if they ever managed to create a stable political and economic system) one of the nations of Africa. Certainly, some manufactures may find it cheaper to stay in the United States rather than go overseas, but that's only going to happen if we take a long hard look at the costs that are imposed on businesses that operate here. That includes corporate taxes, which are among the highest in the world, regulations, health insurance mandates, and the myriad of state and local laws that impact how a business operates. Labor costs aren't the only factor that influences a business to relocate, and closing that gap isn't going to make those jobs suddenly reappear.