Is Trump not that Bad?
It is a fair question. But judging the Trump administration on tax cuts, Gorsuch, and the DJIA is to ignore a lot of profound problems.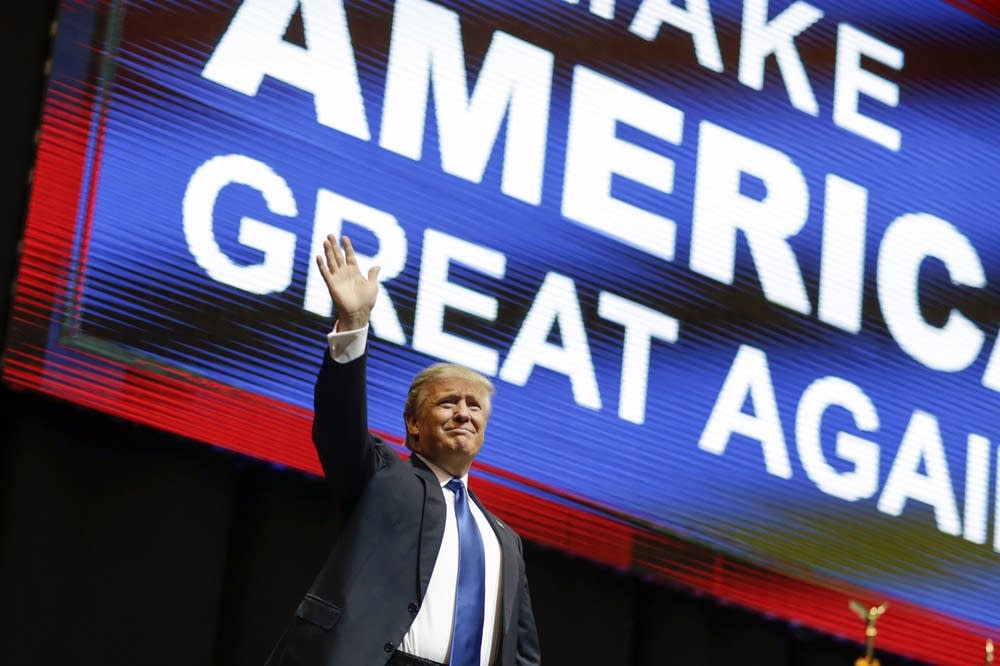 At The Independent, Matt Gillow writes:  Whisper it, but maybe Trump isn't that bad after all.
But during a recent, daily grumble about The Donald, I got thinking; if you look past the ridiculous Twitter pronouncements, and the President's general veneer – what has he actually done? How bad has the 45th President of the United States actually been for the country?
The reality is:  that is a fair question.  Given that any president receives a fair amount of over-the-top partisan criticism (Bushitler, anyone?) how much of the critiques of Trump are just this sort of thing?  Maybe his problems are just about style.
If we set aside, for a moment, the specific criticisms about the following, and consider them good outcomes, especially from a partisan Republican point-of-view, what does that say about the Trump presidency at this stage of the game?  A combo of Gillow's list and usual defenses of the Trump administration as follows:
Gorsuch appointment (as well as other judicial appointments).
Tax cuts.
Executive orders on regulations.
Repeal of the individual mandate under Obamacare.
DJIA up.
Unemployment rate is low.
ISIS is in retreat.
What strikes me about this list (and I would be curious as what other "successes" are missing) is that most, if not all, could have been accomplished by any GOP president who has GOP control of Congress.  There is nothing about Trump, per se, uniquely contributes to these outcomes.
I would further note that some of these outcomes are the direct result of being in a good economy, especially the DJIA and unemployment. These are all trends that started before Trump and have continued.
Gillow notes, also, Trump's willingness to talk gun control but, to me, that has been a confusing hash and therefore not worth putting on any lists.  He also asserts "On foreign policy, he's been brash and unpredictable, but successful" which I find a perplexing statement.  I honestly cannot think of a clear success in US foreign policy linked to Trump policies. On balance, US relations globally are either worse than they were prior to his coming into office, or they are about the same (unless you count being nice to people like President Duterte of the Philippines).
In regards to the DJIA, I will confess that I expected Trump's chaotic approach to politics to create anxiety in the markets and so was surprised, at first, by the continued upward climb. So, I was wrong about that, but it is worth noting that the market wasn't too thrilled about tariffs and trade wars, so we shall see how things proceed if Trump gets his way in these areas.
From a Republican point-of-view, it is interesting to note these three accomplishments (so to speak) of the Trump presidency:
He is moving he party away from free trade as a preferred policy position.
He has moved the party away from the perspective that personal morality matters for politicians.
He has increased the importance of white nationalism within the party. (At a minimum, one has to acknowledge the increased xenophobic rhetoric, starting the day he announced for office, as well as the general increased in crude nationalism, e.g., "America first," MAGA, military parades, the wall, tariffs, etc.).
These are interesting from the perspective of the Republican who wants to tell themselves that 'Trump is okay if you ignore the tweets."  Such a person either has to a) deny that these are true (which I think is empirically difficult to do), b) discount these as unimportant (which strikes me as a difficult argument), or c) be on board with these developments (which is its own set of normative problems).
From a general point of view, one cannot ignore Trump's anti-democratic (note the small "d") attitudes and rhetoric:
He regularly attacks the press.
He is regularly dishonest in public (which undercuts trust in institutions in an era in which that is already a problem).
He asserts that policy solutions are easy (when they clearly are not) and blames his opponents or the "Deep State" for getting in the way of these solutions (which further undercuts confidence in institutions).
He regularly attacks key institutions, such as the DoJ and the FBI (and the federal bureaucracy in general) if it fits his own personal needs (which undercuts confidence in institutions–noting a pattern, anyone?).
He is often highly disrespectful of political opponents (in fact, he is rarely respectful of anyone, although see the next point).
He frequently praised authoritarians around the world, but frequently criticizes long-term democratic allies.
There is also the problem of longer-term issues:
We currently lack a fully functional State Department.  The long-term effects of this are not immediately obvious, but they are real.
Withdrawal from global agreements, especially the TPP, will have long-term consequences for US leadership and influence globally.
For the US to have elected a nationalist, populist, wanna-be mercantilist helps to embolden such politics globally.
Successful Russia interference with our political campaigns simply strengthens the authoritarian regime in Russia.
All of these points actually help contribute to the current moment in time which contains growing nationalist and anti-democratic movements.  These are factors that are concerning from a historical point of view as such movements increase the chances of global economic downturns and wars, especially major wars.
No doubt some readers will find some of these lists problematic in some way, but I would counter that one simply cannot assess the Trump presidency soley from the perspective of tax cuts and judicial nominations.  One has to look at the type of politics he represents, the way he shapes the Republican Party going forward (and domestic politics more generally), and how his administration can have long-term, global consequences.
These are things I continually think about, as I have seen pieces like Gillow's before, and have heard Trump supports make similar arguments.  But I do think these lists, which are basically off the top of my head and could all be expanded and deepened, need to be taken seriously.  Set aside some basic policy achievements that any Republican might have delivered and think about what Trump is either doing to (or reflecting about) the current Republican Party, what he is doing to (or reflecting) about US domestic politics, and what he is either doing to (or reflecting about) global politics and there are some very serious issues that need discussion, reflection, and reaction.  If we just say "ignore the Tweets and pass the tax cuts" we are missing some very, very important things are happening right in front of us.