It's Not A War, It's A "Kinetic Military Action"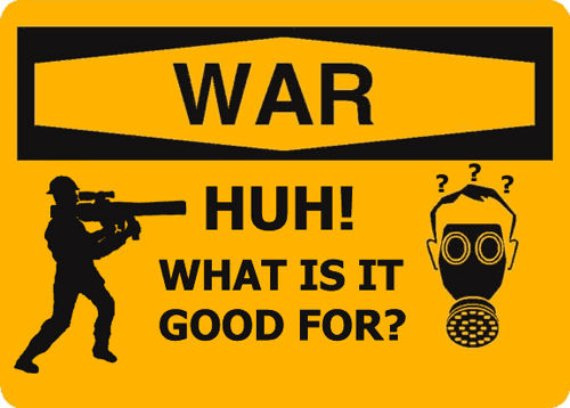 ABC News reports that the White House wants to make clear that what's going on in Libya is not a war:
In politics as in physics, nature abhors a vacuum, and with so many unanswered questions, the situation in Libya feels like that vacuum.

Happy to fill that void are Republicans eager to take advantage of the opportunity to push President Obama off his stride.

"I respect your authority as commander in chief and support our troops as they carry out their mission," House Speaker John Boehner, R-Ohio, wrote in a letter to the president yesterday. "But I and many other members of the House of Representatives are troubled that U.S. military resources were committed to war without clearly defining for the American people, the Congress and our troops what the mission in Libya is and what America's role is in achieving that mission."

Boehner added, "In fact, the limited, sometimes contradictory, case made to the American people by members of your administration has left some fundamental questions about our engagement unanswered."

Not so says the White House. Deputy National Security Adviser Ben Rhodes told reporters aboard Air Force One last night that "what we are doing is enforcing a resolution that has a very clear set of goals."

According to Rhodes those goals include, "protecting the Libyan people, averting a humanitarian crisis, and setting up a no-fly zone. Obviously that involves kinetic military action, particularly on the front end. But again, the nature of our commitment is that we are not getting into an open-ended war, a land invasion in Libya."
As James Joyner noted only a few days ago:
Iraq War vet and CNAS scholar Andrew Exum observes, "When you resort to force to achieve a political aim that you could not achieve through peaceable means, that's war." The link goes to Amazon's listing for Carl von Clausewitz' On War.
In the Obama Administration, I guess that would be Clausewitz' On Kinetic Military Action. Welcome, my friends, to the world of bureaucratic doublespeak.