Jared Kushner 'Loses' Top Secret Clearance (But Maybe Not Access)
The White House chief of staff has downgraded the President's son-in-law's access to classified information. We'll see how long that lasts.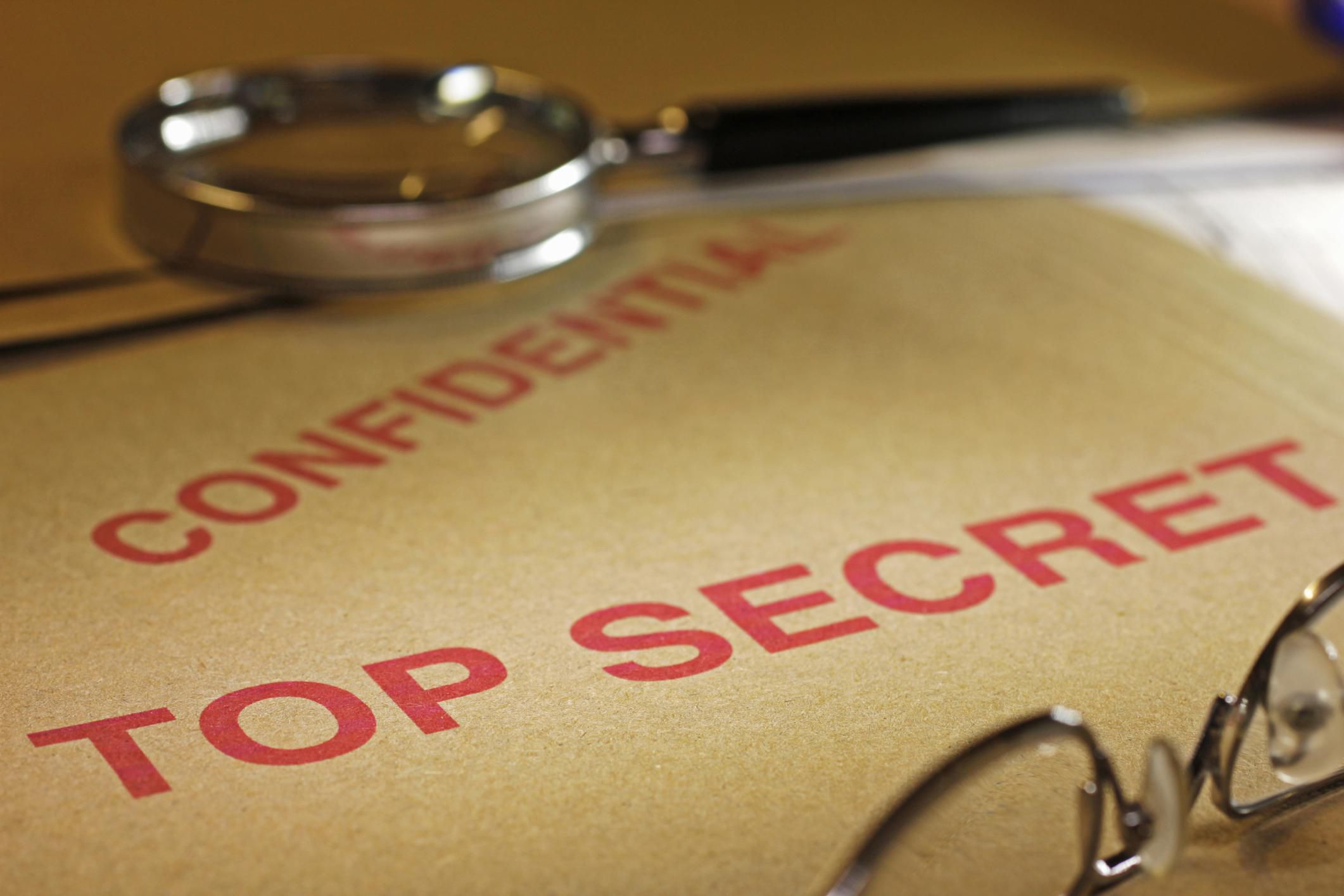 After weeks of controversy over staffers who can't pass the clearance process still having access to the nation's most sensitive secrets, White House chief of staff John Kelly has made a major move.
CNN ("Kushner security clearance is downgraded"):
Interim security clearances for White House aides, including Jared Kushner, were downgraded last week after chief of staff John Kelly stipulated new changes to how officials access the nation's secrets, according to sources familiar with the matter.

Aides who previously operated on "top secret" interim clearances saw their access changed to "secret," a classification for less sensitive material.

In a February 16 memo, Kelly stated that White House officials who have been operating on interim clearances since last June would have their temporary clearances discontinued.

That included Kushner, the President's son-in-law and senior adviser. Asked on Friday whether he would grant Kushner an exemption from the new mandate, Trump said it would be Kelly's decision.

The White House has refused to detail the status of Kushner's clearance.

Kushner is accepting the decision about his security clearance and "will not ask for special permission" from the President, one person familiar with situation says.

Politico first reported the security clearance downgrade.

"He is a valued member of the team and will continue to do the important work he has been doing since he started in the administration," press secretary Sarah Sanders said on Tuesday.

After the memo's release, White House officials worked to identify a way for Kushner to continue working on his portfolio of issues — including on the Middle East and China — that would avoid forcing Trump to personally intervene.
The aforementioned POLITICO story ("Kushner loses access to top-secret intelligence") is more emphatic:
Presidential son-in-law and adviser Jared Kushner has had his security clearance downgraded — a move that will prevent him from viewing many of the sensitive documents to which he once had unfettered access.

Kushner is not alone. All White House aides working on the highest-level interim clearances — at the Top Secret/SCI-level — were informed in a memo sent Friday that their clearances would be downgraded to the Secret level, according to three people with knowledge of the situation.

The SCI acronym stands for sensitive compartmented information, a category of information that comes from sensitive intelligence sources and must be walled off.

The memo was not signed by chief of staff John Kelly, but it comes as the retired Marine general and other top White House aides are grappling with the fallout of a scandal involving former White House staff secretary Rob Porter, which revealed that dozens of White House aides had yet to receive permanent clearances but nonetheless had access to some of the country's deepest secrets.

The president has the ability to grant Kushner a permanent clearance, but Trump said Friday — the same day the memo was sent — that he was leaving the decision to his chief of staff.
Late night comedians are, not surprisingly, having a field day.  ABC ("Kushner mocked after news of security downgrade"):
"The Late Show" host Stephen Colbert, who once criticized Kushner as being "unqualified" to be in charge of "really important stuff" in the White House, downplayed the news in his monologue.

It basically means that "Kushner will have access to only nine herbs and spices," he said, referring to the famous 11-ingredient KFC recipe. "Of course the last two are salt and fried salt."

"How will he fix the Middle East now?" Colbert added. "He was so close to starting."

Over on "The Daily Show," Trevor Noah used the news as a chance to take a swipe at the president's controversial Twitter habits.

"Oh, that sucks," Noah said, after sharing the report with his audience. "Now Kushner will have to learn about the nation's most-sensitive secrets just like the rest of us, and wait for Trump to tweet them."

"It has to be so humiliating for Kushner to have top-level clearance for a year and then you lose it. That never happens," Noah added.
Really, it's Trump, not Kushner, who should be the butt of the jokes here. As noted recently, I find the whole thing feckless and cowardly. The President has every right to be advised by whomever he wants and to trust them with any secrets he has a mind to. But he should stand up and own the consequences.
Further, as national security lawyer Susan Hennessey rightly notes, "Trump can show Jared whatever he wants, regardless of clearance. Reporters should be diligent in pushing for whether Kushner will have actual access to TS classified material in future (especially on ad hoc loophole basis), regardless of clearance status." So long as he's in his senior advisor post, I can't imagine he won't have access. And, indeed, even if he's ousted from the post, I'd imagine Trump would share information with him so long as he remains in the circle of trust.
UPDATE:  See also, "Foreign Governments Sought to Exploit Kushner's Overseas Business Arrangements."