Jeffrey Epstein and Guilt by Association
A weird media narrative has formed.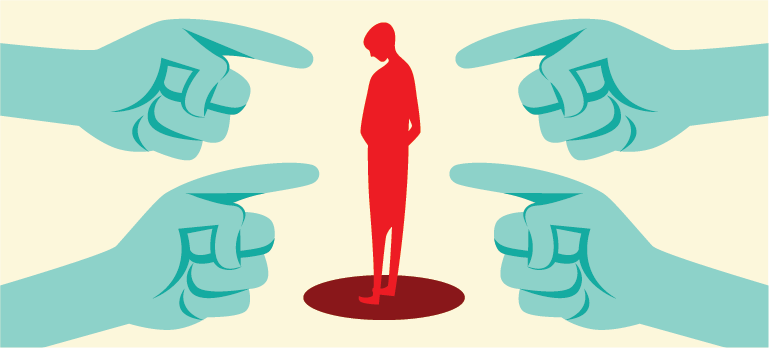 In the wake of the arrest of the billionaire financier on sex trafficking charges, many are trying implicate famous people who had contact with him.
At the moronic end, we have a Townhall screed headlined "BREAKING: Bill Clinton Denies Knowing Anything About His Pedophile Friend Jeffery Epstein But Flight Logs Show Otherwise." Well, no. Clinton's people claimed he "knows nothing about the terrible crimes Jeffery Epstein pleaded guilty to in Florida some years ago, or those with which he has been recently charged in New York."
Even Fox News acknowledged that rather major distinction: "Bill Clinton 'knows nothing' about financier Jeffrey Epstein's 'terrible crimes,' former president's spokesman says." The story itself seems to have no point; it's just a rehash of the news.
WaPo at least points to an actual lie with its story "Trump called Epstein a 'terrific guy' who enjoyed 'younger' girls before denying relationship with him." Still, being socially acquainted with Epstein isn't complicity in his crimes.
NYT joins in with "Inside Epstein's $56 Million Mansion: Photos of Bill Clinton, Woody Allen and Saudi Crown Prince." All of those men have been involved in scandals of their own. But the story provides no evidence—or even direct accusation—that they had anything to do with the crimes Epstein's charged with.
CNBC gives us "Democratic congresswoman unlikely to return contribution from accused child molester Jeffrey Epstein." It reports, "Wealthy political financier and accused child molester Jeff Epstein contributed directly to Democratic Rep. Stacey Plaskett's last two campaigns for Congress. The U.S. Virgin Islands lawmaker has decided she will be keeping the cash, even after Epstein's arrest in New York, at least for now." Well, okay. Unless she's going to use it to molest children, why not?
Now, there are at least some more reflective pieces.
The NYT Editorial Board weighs in with "Who Protected Jeffrey Epstein?"
Mr. Epstein is not the only one for whom a reckoning is long overdue.

The allegations in the New York indictment are a depressing echo of those that Mr. Epstein faced in Florida more than a decade ago, when his perversion first came to light. In 2008, federal prosecutors for the Southern District of Florida, at the time led by Alexander Acosta, who is now the nation's secretary of labor, helped arrange a plea deal for Mr. Epstein that bent justice beyond its breaking point.

[…]

At first glance, the Epstein saga looks like another example of how justice is not, in fact, blind — of how it tilts toward the powerful at the expense of the vulnerable. Mr. Epstein, who has claimed to have made his fortune managing other rich people's money, was not just wealthy; he was politically and socially wired, hobnobbing with such boldfaced names as Prince Andrew, Bill Clinton and Donald Trump.

He donated tens of millions of dollars to institutions like Harvard University, which he never attended but where he financed construction of a campus building and formed strong connections to faculty members and administrators. He is also known for having amassed a quirky "collection" of scientists, in whom he liberally invested over the years.

Upon closer examination, this case offers an even more warped picture of justice. Mr. Epstein retained a cadre of high-price, high-profile lawyers who went after prosecutors with everything they had — at least according to Mr. Acosta. In 2011, facing criticism over the plea agreement, Mr. Acosta complained about having endured "a yearlong assault" by Mr. Epstein's legal sharks. During his 2017 confirmation hearings to become labor secretary, Mr. Acosta claimed to have forged the best deal possible under the circumstances.

That is hardly comforting. It betrays a system in which the rich and well-connected can bully public officials into quiescence — or into pursuing a deal so favorable to the accused that it runs afoul of the law.
There's more but you get the point. It's hardly a state secret that the rich and well-connected fare better in our legal system than the average Joe, much less those at the bottom. But, again, there's no evidence that Prince Andrew, Clinton, or Trump had anything to do with the plea deal; indeed, I'd be shocked if they did.
NYT columnist Michelle Goldberg makes a more interesting argument in "Jeffrey Epstein Is the Ultimate Symbol of Plutocratic Rot."
In 2003, the journalist Vicky Ward profiled Jeffrey Epstein, the financier indicted Monday on charges of sexually abusing and trafficking underage girls, for Vanity Fair. Her piece painted him as an enigmatic Jay Gatsby type, a boy from a middle-class family in Brooklyn who had scaled the rungs of the plutocracy, though no one could quite figure out how he made his money. It detailed dubious business dealings and mentioned that Epstein often had lots of beautiful young women around. But it left out Ward's most important finding.

Twelve years later, in The Daily Beast, Ward wrote about how, in the course of her reporting, two sisters allegedly preyed upon by Epstein, as well as their mother, had spoken to her on the record. But shortly before the story went to press, Ward wrote, the Vanity Fair editor Graydon Carter cut that section, saying, of Epstein, "He's sensitive about the young women." (In a statement on Monday, Carter said Ward's reporting hadn't been solid enough.)

Over the last couple of months, Ward told me, she's started going through transcripts of the interviews about Epstein she did more than 16 years ago. "What is so amazing to me is how his entire social circle knew about this and just blithely overlooked it," she said of his penchant for adolescents. While praising his charm, brilliance and generous donations to Harvard, those she spoke to, she said, "all mentioned the girls, as an aside."
These are much more specific, insidious claims. In exchange for access to a minor celebrity, two major publications soft-peddled or flat ignored evidence of the sort of behavior for which Epstein has now been arrested. Again. And, allegedly, "his entire social circle knew about this and just blithely overlooked it." If that's literally true, then perhaps Clinton and Trump are implicated.
Epstein's arrest was the rare event that gratified right and left alike, both because it seemed that justice might finally be done, and because each side has reason to believe that if Epstein goes down, he could bring some of its enemies with him.

Both sides are likely right. The Epstein case is first and foremost about the casual victimization of vulnerable girls. But it is also a political scandal, if not a partisan one. It reveals a deep corruption among mostly male elites across parties, and the way the very rich can often purchase impunity for even the most loathsome of crimes. If it were fiction, it would be both too sordid and too on-the-nose to be believable, like a season of "True Detective" penned by a doctrinaire Marxist.
Here, the evidence is thin. But we've seen this sort of thing before—including the recent sex trafficking charges against New England Patriots owner Bob Kraft. (With whom Trump has been more closely associated.)
Epstein socialized with Donald Trump, who in 2002 described him to New York Magazine as a "terrific guy" whom he'd known for 15 years. "It is even said that he likes beautiful women as much as I do, and many of them are on the younger side," said the future president. In 2000, a porter who worked next door to Epstein's Manhattan home told a British newspaper, admiringly, "I often see Donald Trump and there are loads of models coming and going, mostly at night. It's amazing."
That may not be the sort of behavior one would wish from a future President. But it's not itself evidence of "deep corruption," much less "the most loathsome of crimes."
This is even thinner:
Epstein also hung out with Bill Clinton, who rode on his jet several times. Ghislaine Maxwell, a close companion of Epstein who has been accused of working as his procurer, attended Chelsea Clinton's wedding in 2010, long after Epstein's exposure. Following his arrest on Saturday, Christine Pelosi, daughter of House Speaker Nancy Pelosi, tweeted, "It is quite likely that some of our faves are implicated but we must follow the facts and let the chips fall where they may."
I'm far from a fan of Bill Clinton and believe he has quite likely committed sex crimes. But having ridden on someone's private jet and had a close associate at his daughter's wedding is evidence of precisely nothing. Rich guys hang out together. Who knew?
She returns to this, which is indeed troubling:
Among the mysteries of the Epstein case are why powerful prosecutors of both parties treated him with such leniency. Alexander Acosta, now Trump's labor secretary, was the federal attorney who oversaw the deal Epstein received in 2008. Though facing potential federal charges that could have put him away for life, Epstein was allowed to plead to minor state charges instead, an arrangement that was kept secret from his victims. He served 13 months in a county jail, where he got to spend six days a week in his office on work-release. In February, a judge ruled that Acosta's team's handling of the case violated the Crime Victims' Rights Act. (Naturally, Acosta still has his job.)

After Epstein served his time, he had to register as a sex offender. Inexplicably, the Manhattan district attorney's office, under Democrat Cyrus Vance Jr., asked a judge to downgrade Epstein's sex offender status from Level 3, the most serious, to Level 1, the least. The judge, stunned, refused. "I am a little overwhelmed because I have never seen a prosecutor's office do anything like this," she said.
The problem is that this special treatment is indeed a "mystery." Was it simply a matter of someone who was otherwise seen as a pillar of the community getting special treatment? Was it more sinister, with his history of big donations getting strings pulled by people in power? Did his army of high-powered lawyers simply scare prosecutors into a sweet plea deal? Or were his victims' families well-connected and trying to keep their daughters from having to testify and relive their trauma?
Goldberg's close is strong:
In a detention memo submitted on Monday, federal prosecutors outlined some of the evidence seized from a search of Epstein's house on Saturday night. It included hundreds — possibly thousands — of sexually suggestive photographs of girls who appear underage, as well as hand-labeled compact discs with titles like "Girl pics nude," and, with the names redacted, "Young [Name] + [Name]."

It seems, at first, astonishingly reckless for Epstein not just to allegedly keep such material, but to keep it in Manhattan, instead of, say, on his private Caribbean island. Maybe, however, it's simply a sign of how protected he felt. "In my mind there has always been this huge question mark: What is Jeffrey Epstein's leverage?" Ward said. If we find out, we'll know just how rotten our rulers really are.
We deserve to know the answers to these questions. But it's all conjecture right now.