Jeffrey Epstein Dead In Apparent Suicide
Jeffrey Epstein, the billionaire financier who was arrested earlier this summer on sex trafficking and abuse charges, has died of what appears to be a suicide in his jail cell.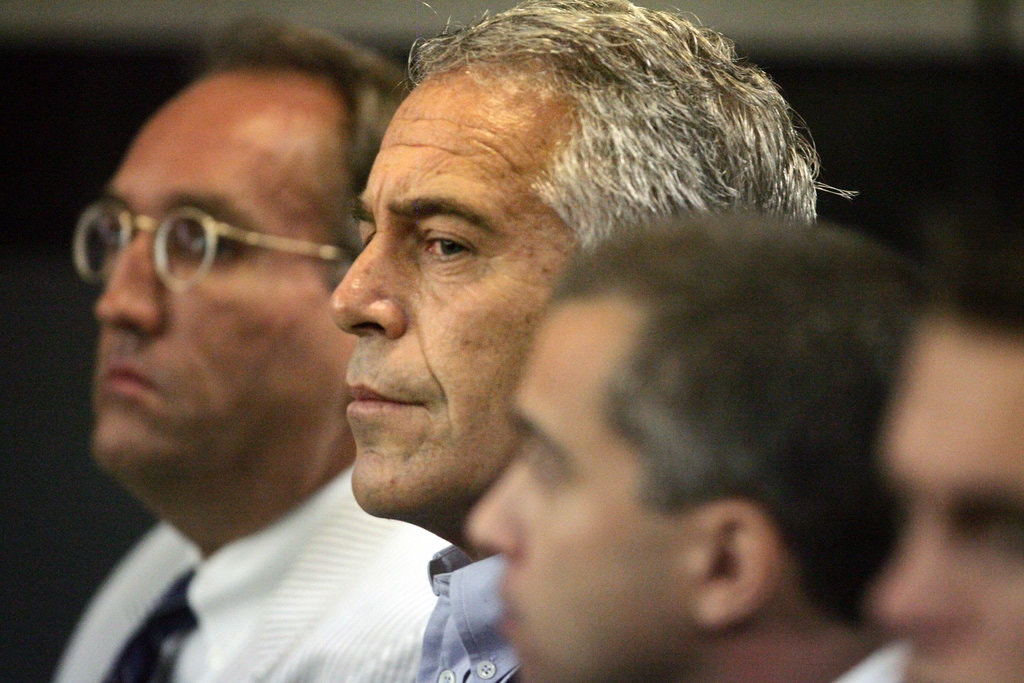 Jeffrey Epstein, the billionaire investor who was arrested last month and charged with multiple counts of sex trafficking, sexual abuse of minors, and possession of child pornography, was found dead this morning in his jail cell in the Metropolitan Correctional Center, a facility operated by the Federal Government, a victim of an apparent suicide:
Jeffrey Epstein, the financier indicted on sex trafficking charges last month, committed suicide at a Manhattan jail, officials said on Saturday.

Mr. Epstein hanged himself and his body was found this morning at Metropolitan Correctional Center in Manhattan at roughly 7:30.

Manhattan federal prosecutors last month charged Mr. Epstein, 66, with sex trafficking of girls as young as 14, and details of his behavior have been emerging for years.

Mr. Epstein, a financier with opulent homes, a private jet and access to elite circles, had been dogged for decades by accusations that he had paid dozens of girls for sexual acts in Florida.

He previously avoided federal criminal charges in 2008 after prosecutors brokered a widely criticized deal that allowed him to plea to solicitation of prostitution from a minor and serve 13 months in jail.

Last month, a week after being denied bail, Mr. Epstein was found unconscious in his cell at the jail in Manhattan with marks on his neck, and prison officials were investigating the incident as a possible suicide attempt.

It was not immediately clear on Saturday whether the authorities had put in additional safeguards to watch him after the incident last month.
Martin Weinberg, Mr. Epstein's defense lawyer, did not immediately respond to a request for comment.

A cache of previously sealed legal documents, released on Friday by a federal appeals court, provided new, disturbing details about what was going on inside Mr. Epstein's homes and how his associates recruited young women and girls, including from a Florida high school.

The documents — among the most expansive sets of materials publicly disclosed in the 13 years since Mr. Epstein was first charged with sex crimes — include depositions, police incident reports, photographs, receipts, flight logs and even a memoir written by a woman who says she was a sex-trafficking victim of Mr. Epstein and his acquaintances.
Perhaps relevant to all of this is the fact that Epstein's apparent suicide comes at the end of a week that has included a number of new revelations that added to his legal headaches and the potential claims against whatever was left of his personal fortune. First, Epstein was accused early in the week of massive misappropriation of funds by Leslie Wexner, the billionaire founder of L Brands, the parent company of a number of prominent apparel retailers including Victoria's Secret. The misappropriation allegedly occurred when Epstein was apparently managing at least some of Wexner's assets in a period before the sexual misconduct against him began coming out. Second, just yesterday, The Miami Herald, which has been at the forefront of this story for a decade now, reported on the release of previously sealed documents in a civil case revealing how Epstein used associates to recruit young girls for him. Whether there is a connection between these developments and the apparent suicide is unclear.
At this early hour, there are few details about the circumstances under which Epstein's body was discovered other than he apparently committed suicide by hanging. There are reports that he had attempted suicide at least one other time and that he was on suicide watch, although neither of these reports is confirmed at this time. Even if he was on suicide watch, though, it would have been difficult but not impossible for him to commit suicide. For one thing, it would depend on the nature of the "suicide watch" itself. Typically, for prisoners in custody, it means more frequent patrols by jail guards to check on an inmate's welfare. Sometimes, it means having a camera on the cell at all times. In addition to not knowing for sure if Epstein was under watch and, if he was, the circumstances of that watch.
In any case, given the charges against Epstein and the fact that it was already likely that he would be spending the rest of his life in a Federal prison, it's not entirely surprising that he would end up taking his own life. The evidence against him was massive and largely irrefutable and, even before you get to the trafficking and abuse charges against him, the amount of child pornography found in his Manhattan mansion alone would apparently have been enough for him to be sentenced to several decades in prison.
Inevitably, of course, this is going to lead to conspiracy theories from the left and the right. Even before he was reported, it was claimed that Epstein had helped arrange for many elite and powerful men to have access to the underage girls he was abusing. Political opportunists on the left and the right have claimed for years that people ranging from Harvard Law Professor Alan Dershowitz to former President Clinton and President Trump were allegedly involved in all of this even though there was no evidence to support any of this. Obviously, Epstein's suicide will only lead to further speculation and conspiracy theories that will go on forever even though there is absolutely no evidence that any of these theories are remotely true.
Obviously, there are legitimate questions to be asked here about exactly what happened and how Epstein was able to commit suicide while in custody. This includes what the nature of whatever watch he was under actually was and how he was able to kill himself notwithstanding that watch. That's far different, though, from engaging in what amounts to baseless speculation such as what's being spread around social media this morning. I suppose it's inevitable, though.

Update: It is now being reported that Epstein was not on suicide watch:
BREAKING: Jeffrey Epstein was in his own cell at the time of his death, and was not on suicide watch, multiple people familiar with the investigation tell @NBCNews. https://t.co/7yCHf9cCJS

— NBC News (@NBCNews) August 10, 2019