Joe Biden's Cabinet
The transition is on pace despite President Trump's best efforts.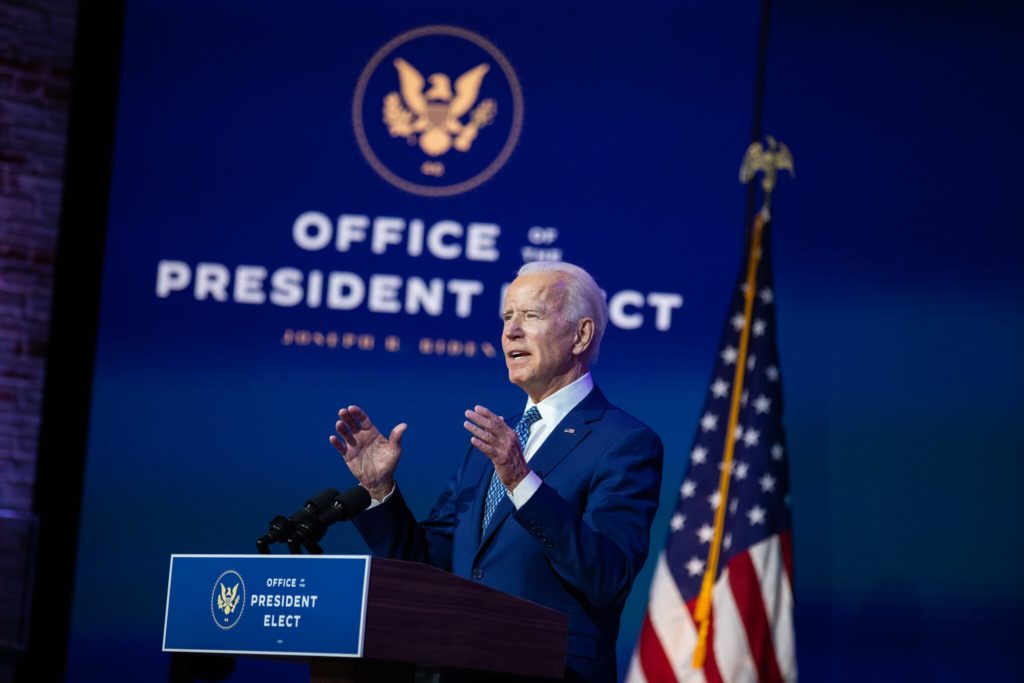 Rumors and speculation about who Joe Biden might appoint to senior posts in his administration abound. Most of the names are encouraging—obviously-qualified people with years of relevant experience.
His only announcement thus far is Ron Klain as his chief of staff. I honestly can't say I know much about him but he's not much of a surprise, having filled that billet when Biden was Vice President and having been on his Senate staff.
His DoD transition team, in particular, looks likely to be quite solid. Michele Flournoy, who would almost surely have been Hillary Clinton's pick had she won four years ago, is the odds-on favorite at Defense. While she wouldn't be my first choice even among Democratic women (I'd much prefer Kath Hicks or Janine Davidson) she's well-regarded and competent.
One ongoing controversy is whether, given the exceedingly likelihood of a Republican Senate for at least the next two years, whether he should risk further upsetting the balance by nominating the likes of Elizabeth Warren (Treasury), Bernie Sanders (Labor), Amy Klobuchar (Justice), or Tammy Duckworth (Defense longshot). A lot of progressives are pushing for Warren and Sanders, in particular, in hopes of nudging the administration left.
One name that I hadn't seen until this morning is Angus King:
President-elect Joe Biden is considering plucking Angus King from the Senate to serve as director of national intelligence in his new administration, according to three people familiar with the transition team discussions.

The senator from Maine, an independent who caucuses with Democrats, is a prominent member of the Senate Intelligence and Armed Services committees. His appointment as Biden's intelligence chief would give the president-elect someone in the position that both he and the intelligence community know well. But it would also vacate a Democratic Senate seat in a state that just overwhelmingly reelected a Republican, Susan Collins, to its other Senate seat.

During President Donald Trump's tenure, King was an outspoken critic of what he called Trump's politicization of the intelligence community through the appointment of loyal allies, including current DNI John Ratcliffe and former acting DNI Ric Grenell. Both aides came into the job with little intelligence experience.
King is highly qualified and presumably enjoys a strong relationship with Biden. Still, there are plenty of qualified choices that aren't holding down a crucial seat. Indeed, the previous DHS speculation I've seen centers around Rep. Val Demings, who strikes me as unqualified by was widely touted to be among the finalists to be Biden's running mate; Alejandro Mayorkas, who was a DHS deputy under Obama; and Lisa Monaco, who was an advisor in the Obama White House.
Similarly, while Klobuchar would be a perfectly fine choice as AG, there are more obviously qualified ones whose appointment would carry less downside risk. Among those in speculation: Xavier Becerra, California's attorney general and a former Congressman; Jeh Johnson, DHS secretary under Obama; Sen. Doug Jones, the surprise Alabama Senator who lost his longshot bid to retain the seat; and Sally Yates, the Acting AG who became a cause celeb after Trump fired her for refusing to defend his Muslim ban in court.
In the olden days, picking Senators for key posts was routine. They came with gravitas and relationships on the Hill. With exceedingly rare exception (John Tower comes to mind) they sail through Senate confirmation. But, despite my thin hopes that Biden and McConnell can revive something like the Ronald Reagan-Tip O'Neil dynamic, we haven't seen that sort of comity in more than a quarter-century.