John McCain: Mitt Romney Should Pick Sarah Palin As His Running Mate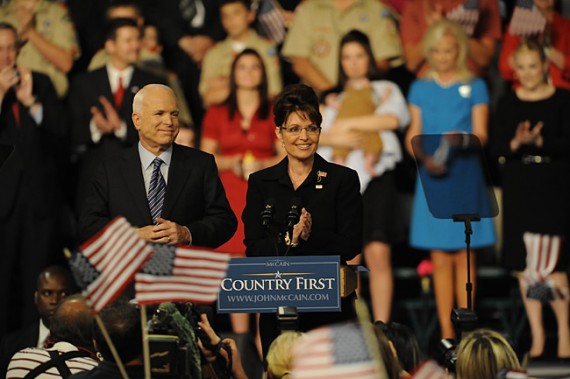 John McCain has a suggestion for Mitt Romney as his campaign begins focusing on picking a running mate:
Sen. John McCain says Rick Santorum should recognize "it's time for a graceful exit" from the Republican presidential campaign in the wake of Mitt Romney's sweep of primaries in Wisconsin, Maryland and the District of Columbia.

McCain also tells "CBS This Morning" there's a strong field of Republicans who could be the vice presidential candidate.

When asked to suggest some names Wednesday, the Arizona Republican said, "I think it should be Sarah Palin."
Yea, because that worked out so well the last time.