Judge Revokes George Zimmerman's Bond, Orders Him Back To Jail
A Florida Judge has ordered George Zimmerman back to jail.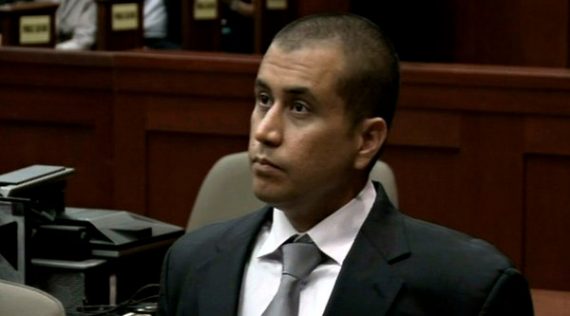 In a surprising move motivated by a motion filed by the State's Attorney this afternoon, the Judge presiding over George Zimmerman's Second Degree murder case has revoked the bond that was imposed last month after his arrest:
SANFORD – In a shocking turn, Circuit Judge Kenneth Lester has revoked George Zimmerman's bond in the shooting death of Trayvon Martin.

Zimmerman now has 48 hours to turn himself in to authorities.

The decision came after revelations that Zimmerman and his wife may have conspired to lie about thousands of dollars in donations they'd collected before his bond hearing.

In a new motion, prosecutors accused Zimmerman and his wife of lying to the judge during a bond hearing about money they collected for his defense.

Prosecutors allege Zimmerman's wife knew about the donations her husband had collected through aPayPal account, but didn't mention the money at his bond hearing.

Zimmerman's PayPal account ultimately collected more than $200,000, his attorney later revealed.

"Defendant has intentionally deceived the court with the assistance of his wife," the motion says. "During the jail phone calls both of them spoke in code to hide what they were doing."

Prosecutor Bernie de la Rionda told the judge today that "this court was led to believe that they didn't have a single penny" at the earlier bond hearing.

Zimmerman's wife "flat out lied to this court," de la Rionda said. Lester agreed, revoking Zimmerman's bond. He must turn himself in, the judge said.
The prosecutors also alleged that Zimmerman has a second passport that was not turned in to the Court as required by the bond conditions. The passport that Zimmerman turned in had expired earlier this year, but he either did not disclose or inadvertently neglected to turn in the renewed passport he received shortly before this whole story went public.
It's worth noting, of course, that this revocation was based entirely upon the evidence presented by the prosecution.  Once Zimmerman is back in custody, his attorney will have the right to apply for a new bond. There will be another bond hearing and, of course, Zimmerman will be required to explain the financial issues, presumably turn in the new passport, and explain these misrepresentations to the Court.
The news about the account with $200,000 in it had actually come out several weeks ago, and Zimmerman's attorney notified the Court about it as soon as he learned about it. His attorney said that, as far as he knew at the time, Zimmerman's failure to disclose the existence of the money was an oversight on his part, and the attorney himself was not representing Zimmerman when the account was set up. That money is now held in an Attorney Trust Account apparently. There was no action taken against Zimmerman at that time, it appearing at the time that this was an oversight. However, Prosecutors apparently presented this afternoon recordings made at the jail while Zimmerman was in custody where he is heard discussing the accounts with his wife and the two of them allegedly agreeing to keep the account concealed.
This won't have any bearing on the question of Zimmerman's guilt, although it may potentially become an issue if and when Zimmerman testifies at trial in an effort by the prosecutor to impeach his credibility. Most importantly, though,  the likelihood is that George Zimmerman will be spending the time between now and his trial in jail, unless the Judge decides to grant a new bond. This may mean that his attorney will push for an earlier trial date than he otherwise might have given the fact that his client is in jail. One also has to wonder what impact all of this may have on the relationship between Zimmerman and Mark O'Mara, his attorney. Twice now, O'Mara has communicated incorrect information to the Court based on what his client told him. Many attorneys will draw the line at a client who lies to them like this, especially on a repeated basis. On the other hand, O'Mara is essentially acting as Court-appointed counsel at this point and it could be difficult for him to get permission to withdraw from the case if he wanted to. We'll have to see how that one turns out.
The lesson for today? If you're under indictment for murder, don't lie to the Court.