Justice Breyer: Laws Against Koran Burning May Not Be Unconstitutional
In comments this morning, Justice Stephen Breyer seemed to suggest that Koran burning might not necessarily be Constitutionally protected.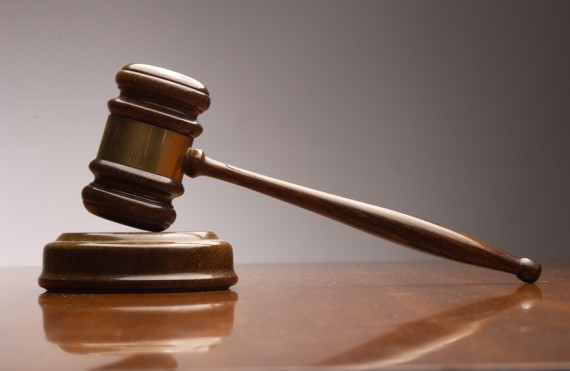 Some rather odd comments this morning from Supreme Court Justice Stephen Breyer suggesting that he doubted whether burning a Koran would be considered Constitutionally protected speech:
Last week we saw a Florida Pastor – with 30 members in his church – threaten to burn Korans which lead to riots and killings in Afghanistan. We also saw Democrats and Republicans alike assume that Pastor Jones had a Constitutional right to burn those Korans.  But Supreme Court Justice Stephen Breyer told me on "GMA" that he's not prepared to conclude that — in the internet age — the First Amendment condones Koran burning.

"Holmes said it doesn't mean you can shout 'fire' in a crowded theater," Breyer told me. "Well, what is it?  Why?  Because people will be trampled to death.  And what is the crowded theater today?  What is the being trampled to death?"

Last week President Obama told me that Pastor Jones could be cited for public burning – but that was "the extent of the laws that we have available to us."  Rep. John Boehner said on "GMA" that "just because you have a right to do something in America does not mean it is the right thing to do."

For Breyer, that right is not a foregone conclusion.

"It will be answered over time in a series of cases which force people to think carefully.  That's the virtue of cases," Breyer told me. "And not just cases. Cases produce briefs, briefs produce thought. Arguments are made. The judges sit back and think. And most importantly, when they decide, they have to write an opinion, and that opinion has to be based on reason.  It isn't a fake."
Now, partly, Breyer's response is a reflection of the fact that no sitting Justice is going to be willing to discuss the specifics or the law behind an issue that may make it's way before him at some point in the future.
Since I'm not a member of the Supreme Court, however, and I'm pretty sure I never will be, let's take a look at this issue…
The "fire in a crowded theater" line that Breyer quotes, and which most Americans are familiar with even if they're not familiar with the background of the phrase, comes from Schenck v. United States where the Supreme Court upheld the prosecution of a member of the Socialist Party for printing and distributing anti-war, anti-draft pamphlets during World War One. In that case, the Court set out the "clear and present danger" test:
"The question in every case is whether the words used are used in such circumstances and are of such a nature as to create a clear and present danger that they will bring about the substantive evils that Congress has a right to prevent."
The went on to find that Schneck's advocacy of resistance to President Wilson's war policy and the draft constituted sufficient "clear and present danger" to justify jailing him for six months. It's actually a fairly shocking outcome in our world; the idea that someone can be jailed for speaking out against a war they disagree with would outrage most Americans today. In World War One America, though, the Supreme Court said it was Constitutional and, under the Schenck standard, it's quite possible that someone burning a Koran could be jailed under an applicable law.
Fortunately, though, the Supreme Court has modified it's holding in Schenck over the years and, most recently held in Brandenburg v. Ohio that speech can only be restricted if "such advocacy is directed to inciting or producing imminent lawless action and is likely to incite or produce such action." Under this standard, it's hard to see how, say, Pastor Jones's canceled Koran burning last week could have been barred as "incitement" of any kind. It may be offensive, but it is Constitutionally protected.
Finally, as Jonathan Adler notes at The Volokh Conspiracy, we've already got a case out there that says that flag burning is Constitutionally protected speech. It's hard to believe that the ruling in Texas v. Johnson would not be equally applicable to burning the Koran or any other "holy" book.
Update: I've changed the post title. As was pointed out to me on Twitter, framing this as a discussion of the "constitutionality" of Koran burning is nonsensical. One lawyer demerit for me.