Lindsey Graham Doubles Down On His Disdain For The First Amendment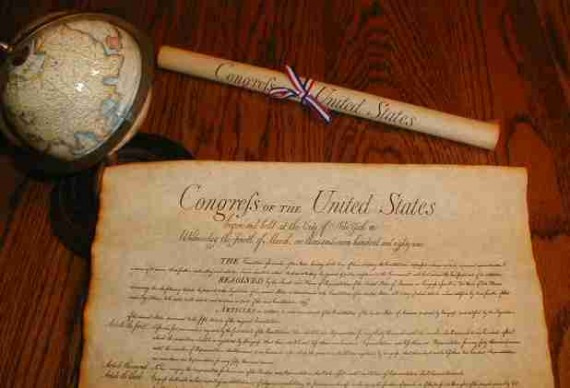 Senator Lindsey Graham spoke to National Review's Robert Costa today about the questions that have been raised about his comments yesterday about the burning of the Koran by Florida "Pastor" Terry Jones:
NRO: Some of my National Review colleagues are being pretty rough on you today. What is your response to some of the outrage on the right about your comments regarding free speech?

GRAHAM: General Petraeus sent a statement out to all news organizations yesterday, urging our government to ban Koran burning. Free speech probably allows that, but I don't like that. I don't like burning the flag under the idea of free speech. That bothers me; I have been one of the chief sponsors of legislation against burning the flag. I don't like the idea that these people picket funerals of slain servicemen. If I had my way, that wouldn't be free speech. So there are a lot of things under the guise of free speech that I think are harmful and hateful.

When General Petraeus wants us to say something because our troops are at risk, I'm glad to help. I don't believe that killing someone is an appropriate reaction to burning the Koran, the Bible, or anything else, like I said Sunday; but those who believe that free speech allows you to burn the flag, I disagree. Those who want free speech to allow you to go to a funeral and picket a family, and giving more misery to their lives than they have already suffered, I disagree. And if I could do something about behavior that puts our troops at risk, I would. But in this case, you probably can't. It's not about the Koran; it's about putting our troops at risk. And I think all of us owe the troops the support we're capable of giving.
First of all, Graham is wrong; Petraeus did not say that Koran burning should be outlawed. Indeed, it would be inappropriate for a serving military officer to make any such statement like that. What he did say is that he condemned the act and that it puts our troops at risk:
KABUL—The Quran burning by a Florida church, which sparked three days of deadly rioting in Afghanistan, poses new dangers for the U.S.-led war effort against the Taliban, coalition commander U.S. Gen. David Petraeus warned in an interview.

Gen. Petraeus, who commands some 150,000 U.S. and allied troops here, spoke after Afghan rioters angered by reports of the sacrilege sacked the United Nations compound in the city of Mazar-e-Sharif, killing seven foreigners, and went on a lethal rampage in the southern city of Kandahar, waving Taliban flags.

The deadly rioting, which the Taliban say erupted spontaneously, has shocked the international community and highlighted the vulnerability of the embattled Afghan government. Urban mob violence against Western targets adds a disturbing new threat in a country that is fighting a mostly rural insurgency, and where foreign and local security forces are ill-prepared for riot control.

"Every security force leader's worst nightmare is being confronted by essentially a mob, if you will, especially one that can be influenced by individuals that want to incite violence, who want to try to hijack passions, in this case, perhaps understandable passions," Gen. Petraeus said in the Sunday interview. "Obviously it's an additional serious security challenge in a country that faces considerable security challenges."

(…)

"This was a surprise," Gen. Petraeus said. The Quran burning in Florida, he added, was "hateful, extremely disrespectful and enormously intolerant."
And just so there's no doubt that Petraeus now faces a problem:
"We cannot see the difference between that man in Florida and the American soldiers here," said Karimullah, a 25-year-old religious student who, like many Afghans, goes by one name and took part in Sunday's Kandahar protests. "They are killing our people here while in the U.S. they burn the Holy Quran. America just wants to humiliate the Muslim world."
Graham, meanwhile, goes on to say that he doesn't support legal sanctions for Koran burning and similar acts, but that he believes there should be "push back":
Push back. Let the world know that we don't condone this, that this is not America. Let people see that this is not who the American people are. To be a Christian, you don't have to prove you're a Christian by burning the Koran. We are nation where we tolerate religious differences and that's what makes us great. We want to push the Muslim world to tolerate Christianity better. It's pretty hard for us to stand up for freedom of religion in Islamic counties when you can't stand up for it here
However, Graham goes on to compare Koran burning to flag burning and protesting at soldier's funerals, neither of which he thinks deserve Constitutional  protection despite the fact that the Supreme Court has said quite the opposite. So, his insistence that he doesn't want to use the law to ban activity like this doesn't ring true to me at all. Once again, Senator Graham, there is no such thing as a right not to be offended and that goes for people who don't like flag burning, funeral protests, or burning religious books. It's a shame you can't recognize that.