Keeping the Voter Fraud Flames Burning
This time in the CA recall.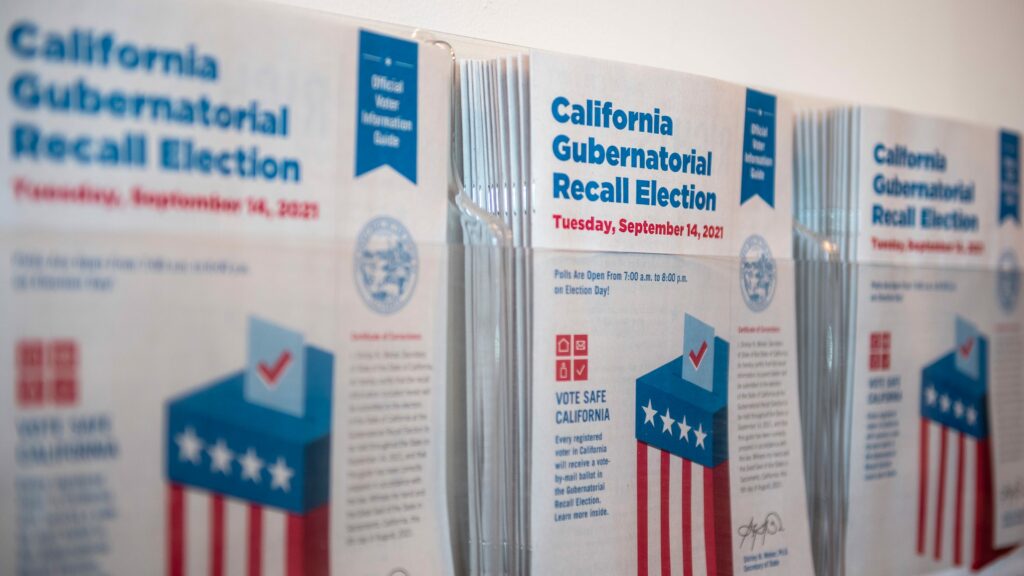 As I feared would be the case, Republican politicians and media allies are adopting an ongoing strategy of claiming voter fraud beyond their claims about the 2020 presidential election.
Now it is Larry Elder, a Republican running to replace California Governor Gavin Newsom should he be recalled.
Via CNN: Larry Elder baselessly raises possibility of election 'shenanigans' in California recall
"What I believe is that no matter what they do — and I believe that there might very well be shenanigans, as it were in the 2020 election — no matter what they do, so many Californians are angry about what's going on" that he will win anyway, Elder said, citing anger around crime, homelessness and quality of public education.

[…]

Elder — echoing claims made by Trump during and after the 2020 election, as well as comments about the California race from right-wing media — has started to question the possible election results, telling supporters that his campaign is ready and willing to file lawsuits and pointing them to a campaign website portal that allows people to report possible issues.

"We have a voter integrity board all set up – most of these are lawyers," Elder said Wednesday. "So, when people hear things, they contact us. We're going to file lawsuits in a timely fashion."
This is irresponsible and cynical.
And this message is being proclaimed in right-wing media as well, as Philip Bump reports in WaPo:
"It's probably rigged," Trump said of the recall campaign in an interview on the far-right cable network Newmax on Tuesday. "The one thing they're good at is rigging elections, so I predict it's a rigged election. Let's see how it turns out."

The same message was offered that day on Newsmax's competitor Fox News.

"The only thing that will save Gavin Newsom is voter fraud," commentator Tomi Lahren said. "So as they say: stay woke. Pay attention to the voter fraud going on in California because it's going to have big consequences not only for that state, but for upcoming elections."
The bottom line is that if enough people start to lose confidence in the electoral process, our democracy will fall apart. Lack of trust in elections will lead to further deep distrust of government. And when citizens don't trust eletions to mediate political differences they often turn to alternative ways to resolve disputes, which include violence. Further, if elections aren't seen as legitimate that will encourage officeholders to attempt extralegal and authoritarian actions on behalf of "their" people and those people will often support such moves because, after all, there is no fairness otherwise, right?
All of that sounds dramatic, but it is nonetheless of serious concern. GOP politicians and the pundits who support them may think of all of this as just some short term game to win attention, but serious and significant long-term damage is being done.