LeBron James Joins the Lakers
The NBA's best player has moved closer to his business interests, leaving Cleveland devastated a second time.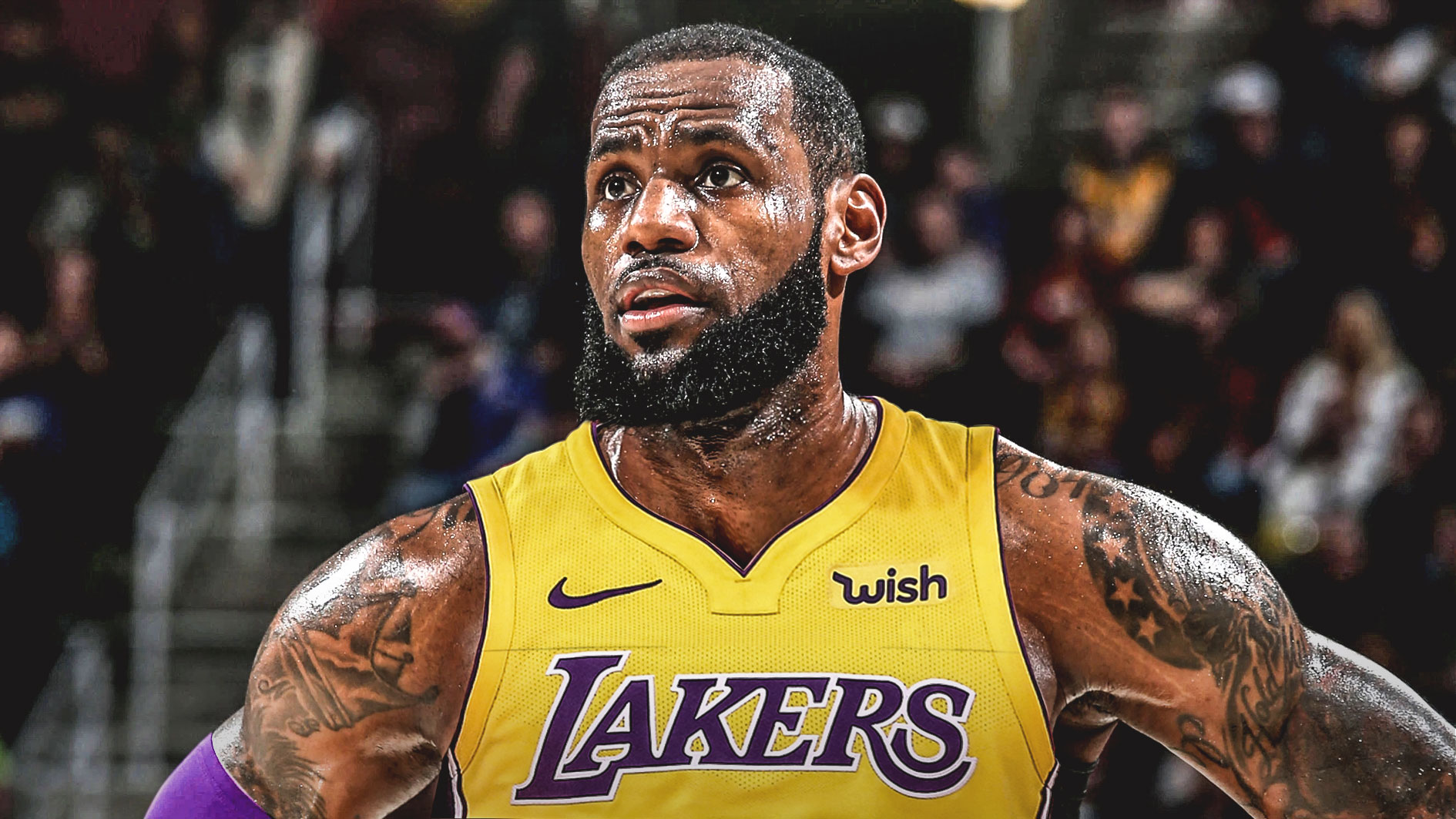 The NBA's best player has taken his talents on the road today, this time to a different beach.
ESPN ("LeBron James agrees to four-year, $153.3 million deal with Lakers"):
LeBron James' next NBA chapter will be set on the West Coast.

James will be playing for the Los Angeles Lakers on a four-year, $153.3 million contract. He will try to bring the storied franchise another championship.

The announcement was made through his agency, Klutch Sports Group, which announced the deal as $154 million.

ESPN's Brian Windhorst reported that the fourth year is a player option. It's the longest deal James has signed since inking a six-year contract with the Miami Heat in 2010. His previous three deals were three years or shorter.

James leaves his hometown team as a free agent for the second time in his career. Four years ago, James had stated his intention to finish his career with the Cleveland Cavaliers. Whether the four-time MVP and 14-time All-Star does that or not, he certainly has left his mark on his city.

James thanked his home area in an Instagram story. He wrote in text overlaying a photo from the Cavaliers' 2016 NBA title victory parade, "Thank you Northeast Ohio for an incredible 4 seasons. This will always be home."

He delivered the first championship to the sports-obsessed city in 52 years and did so with storybook gusto, helping the Cavaliers become the first team in NBA Finals history to rally from a 3-1 series deficit to win it all. The team he took down, the Golden State Warriors, had the best regular-season record in league history, at 73-9.
Cavaliers owner Dan Gilbert, who notoriously published a letter excoriating James for leaving the last time, permanently damaging his relationship with his superstar, took the high road this time around:
"Words do not express the meaning and the feeling this accomplishment brought to the people of Northeast Ohio," Cavaliers owner Dan Gilbert said in a lengthy statement thanking James. "None of this would have happened if LeBron James did not agree to come back home and lead the Cavaliers to the promised land.

"LeBron is a family man, first. We wish his kids, his wife, Savannah, his mother, Gloria, and LeBron himself nothing but the best in the years and decades ahead. LeBron's connection to Akron, Cleveland and all of Northeast Ohio will most certainly endure as his commitment to the region and his support of many important causes has been impactful to so many kids and families.

"LeBron, you came home and delivered the ultimate goal. Nothing but appreciation and gratitude for everything you put into every moment you spent in a Cavaliers uniform. We look forward to the retirement of the famous #23 Cavs jersey one day down the line …"

James leaves the Cavaliers franchise as its leader in nearly every major statistical category: games played, points, rebounds, assists and steals.

If 2017-18 was his final act in Cleveland, what a show he put on — playing in all 82 games for the first time in his 15-year career and capping it off with a postseason performance as dominant as any playoff run James has ever been part of.
There's no doubt that his return to Cleveland was spectacular. While he never won league MVP in that four-year stretch, he remained the best player in the league. That he won even a single championship against a Golden State Warriors team stacked with superstar talent—and that then added arguably the NBA's second-best player in Kevin Durant—is stunning (albeit it likely wouldn't have happened had Draymond Green not gotten himself suspended for a game in that series).
Cleveland fans famously burned LeBron jerseys after the infamous "The Decision" in which their hometown star announced that he was taking his talents to South Beach. Some will surely be angry again. As one Twitter wag put it, even Art Modell only left Cleveland one time. But LeBron brought the city its first championship in decades and did—and will likely continue to do—a lot of good for Northern Ohio.
Still, while Cleveland fans aren't going to be burning his jersey this time, it should be noted that he's leaving this team in a shambles of his own creation. He held Gilbert and the team hostage year after year, refusing to sign the long-term deal that he did with the Heat in 2010 and the Lakers last night. Consequently, they even more trouble than they otherwise would signing free agents (he famously ran away Paul George last offseason, because he was only signed for a year and wouldn't commit to staying longer).  Further, James insisted that the Cavs sign mediocre veterans he was comfortable playing with to long-term, above-market contracts that they're now stuck with.
Signing with the Lakers seems like the obvious move a week ago. He already has a couple of mansions there. And, as Pablo Torres detailed in a 2017 feature, LeBron has  been planning for his second act for some time. He has built a series of business empires with childhood friends, many of them centered in Los Angeles. He says he's always wanted to be an actor and his turn, albeit as himself, in "Trainwreck" a couple years back shows he has some legitimate talent. And, by leaps and bounds, LA is a more attractive free agent destination than the Land.
But I was actually surprised when the news broke. Part of the lure of going to the Lakers was the prospect of immediately building a super team with Paul George or Chris Paul, both of whom were free agents who had long signaled an interest in landing there. But both signed to massive, long-term deals with their current teams as the free agent period officially began. Realistically, then, that means that the Lakers will be no better this year than the Cavs would have been unless they can manage to trade for Kawhi Leonard, which remains a possibility.
One thing's for sure: James' streak of leading his team to Eastern Conference championships ends at eight. It's almost inconceivable that he'll lead the Lakers to the finals in what's now an even-more-lopsided Western Conference*, given the enormous talent advantage that both Golden State and Houston enjoy. But he'll almost certainly be back in the Finals before it's all over.
_________
*Dan Feldman notes "Everyone who has made an All-NBA first team in the last four years now plays in the Western Conference."