Libya Orders Cease Fire, Halts Military Operations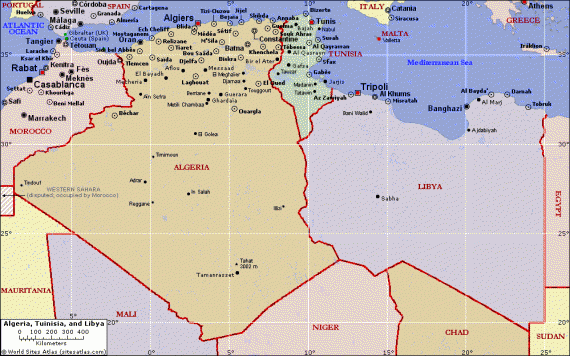 Faced with a United Nations Security Council Resolution and the threat of international military action, Libya announced today that it was halting all military action against the rebels in the eastern half of the country:
Hours after the United Nations Security Council voted to authorize military action and the imposition of a no-flight zone, Libya performed what seemed a remarkable about-face after weeks of defiance, saying it would call an "immediate ceasefire and the stoppage of all military operations" against rebels seeking the ouster of Col. Muammar el-Qaddafi.

The pledge came from the Libyan foreign minister, Moussa Koussa, even as western powers said they were readying warplanes for imminent action to enforce the Security Council resolution. It was unclear what effect a ceasefire, if honored, might have on the international mobilization.

At a news conference in Tripoli, Mr. Koussa said Libya accepted the resolution, which included a call for a ceasefire. He registered "sadness" that the resolution included such measures as the no-flight zone and "will have a general impact on the life of the Libyan people."

Before the announcement, French and British officials said Friday that military action would start soon in an attempt to contain forces loyal to Col. Muammar el-Qaddafi as they threaten a final assault on the rebel stronghold of Benghazi.
If this is for real, then one wonders if Gaddafi hasn't just called the world's bluff. If he puts a cease fire in place and complies with it, then what justification is there for any military action against his regime?