Little Public Support For Bowles-Simpson Deficit Reduction Plan
A new poll about the proposals coming out of the Deficit Commission makes it clear that the American public needs to grow up.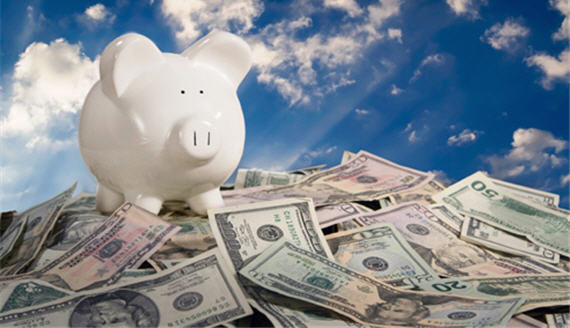 A new NBC/Wall Street Journal poll shows that the public is, to put it mildly, very skeptical of the spending cut plan put forward by Deficit Commission Co-Chairmen Erskine Bowles and Alan Simpson:
The sweeping plan put forward by President Obama's bipartisan deficit commission last week, with its calls for deep spending cuts in sacrosanct programs as well as tax increases, has drawn howls of protest from across the political spectrum. The New York Times observed that one of the things the panel hoped to accomplish by proposing measures such as ending the home-mortgage-interest deduction was to "jar the public into recognizing the magnitude of the nation's budget deficit and some of the drastic steps that might be needed to close it."

The commission has at least succeeded on the "jarring" part if the results of a Wall Street Journal/NBC News poll, conducted Nov. 11-15, are any indication. But the outlook for convincing the public to get behind many of the proposals does not look encouraging.
Here are some of the numbers:
"The commission recommends 75 percent come from spending cuts and 25 percent come from increases in tax revenues. Spending reductions include cuts to Medicare, SocTial Security, and defense spending. The tax increases include higher gasoline taxes, lowering the corporate tax rate but limiting business tax deductions, and placing a limit on the tax deduction for homeowners with mortgages over five hundred thousand dollars."
When it asked those surveyed what they thought, 40 percent called it a bad idea, 25 percent said it was a good idea and 30 percent had no opinion, with 5 percent undecided.

Getting more specific, the poll asked about the comfort level with cuts to Medicare, Social Security and defense spending. Seventy percent said they were very or somewhat uncomfortable with those actions, while 27 percent were somewhat or very comfortable with them. Three percent were not sure. Only 6 percent described themselves as "very" comfortable.

(…)

Fifty-nine percent were not comfortable with increasing taxes on things like gasoline and limiting the home mortgage interest deduction compared to 39 percent who were very or somewhat comfortable seeing that done. Only 10 percent were "very" comfortable. Two percent were undecided.
Public attitudes like this are going to make it very easy for politicians on both sides of the aisle to trash this proposal, or whatever it is that ultimately comes out of the commission when  it issues its report next month. In fact, that process started within days after the Bowles-Simpson draft had been released to the public.
The most distressing thing about this poll, though, is that it makes clear that the public still hasn't gotten the message that dealing with our fiscal and economic problems is going to require sacrifices from all sides. Sacrifices will need to be made, and we're all going to have to make them. The left is going to have to accept the fact that we cannot afford the kind of welfare and entitlement state that they've spent the last seventy years trying to build. the right is going to have to accept the fact that, yes, taxes are going to have to go up in some respect, especially on those most able to pay those taxes. The vast American middle is going to have to accept the fact that you can't have your cake and eat it too, and that in the end, it's largely their fault that we're in this mess. They put the people in office who created this leviathan and stood by and said nothing while they spent money the government didn't have. Now, it's time to fix it. It's going to be painful, but not nearly as painful as it will be if we let this continue until everything collapses for the next generation.
When the Bowles-Simpson plan was released, I raised the hope that our politicians and pundits would act like adults. It's time for the American people to do that too.