Louisiana Considering Bill That Would Overrule Roe v. Wade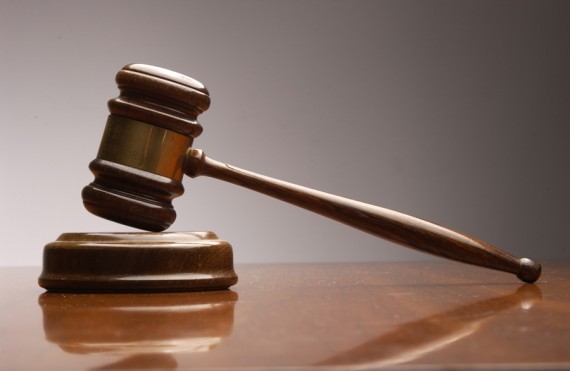 Louisiana's Republican-controlled legislature now has a bill before that would, effectively, challenge the entirety of  the Supreme Court's decision in Roe v. Wade:
The Louisiana state legislature is considering a bill that would make performing an abortion a criminal offense, including in cases of rape and incest, and that would force a woman to pay out of pocket for an abortion that is necessary to save her life.

State Rep. John LaBruzzo (R), who introduced the bill, told lawmakers in a committee hearing last month that he fully intends for the bill to make its way up through the federal courts and challenge Roe v. Wade — the 1973 Supreme Court decision that barred states from outlawing abortion in the first trimester of pregnancy.

"I think we're going at it piecemeal, trying to get two yards at a time, but we haven't gotten one first down," LaBruzzo said. "And I think this bill basically shoots for the end zone."

The Louisiana chapter of the American Civil Liberties Union, which would likely bring a lawsuit against the abortion ban if it passes, called the legislation "a frontal attack" on women's health and the medical profession.

"It turns doctors into felons," Marjorie Esman, the executive director of ACLU Louisiana, said in an interview. "It's an insult to anybody who wants to exercise their right to make their own medical decision, and we're not going to let the woman of Louisiana be insulted in this way."

Esman also sharply criticized LaBruzzo's stated desire to challenge the Supreme Court precedent.

"It's sort of astonishing that a legislator would take a position that is so hostile to the highest court in the land," she said. "It's a very arrogant, hostile statement."

In addition to banning abortions, the proposed bill would violate the federal Hyde Amendment, which states that while federal money cannot be used to pay for abortions except in the cases of rape, incest, and life endangerment, in those cases Medicaid and other government funds must be provided. LaBruzzo's abortion ban would not include such exemptions.
The recent trend among the pro-life crowd has been to nibble around the edges of Roe by passing laws that, for example, require women to get a sonogram 24-48 hours before getting an abortion. Some of these laws have, so far, gone unchallenged largely because pro-choice groups have chosen not to do so for fear of unfavorable rulings that could create precedents down the road. A law like this, though, would most assuredly be challenged in court. Whether it will pass the legislature is another question, of course.