Louisiana Police Officers Charged With Murder In Death Of Six Year Old During Chase
Thanks apparently in part to body camera footage, two police officers in Louisiana are facing murder charges in the shooting death of a child during a police chase.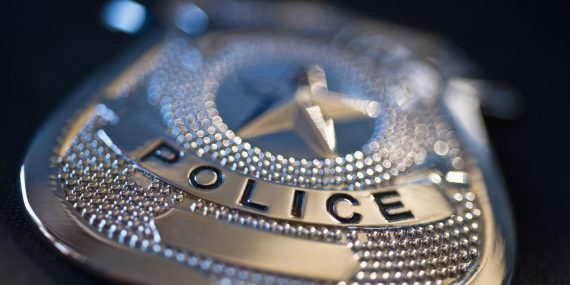 Two police officers in Louisiana have been charged with murder in the shooting death of a six year-old boy killed after a high-speech pursuit:
Two police officers have been arrested on charges of second-degree murder in connection with the shooting death of a 6-year-old boy during a pursuit of his father in a sport utility vehicle in central Louisiana, the state police said Friday.

The officers, Norris Greenhouse Jr. and Lt. Derrick Stafford, who were placed on administrative leave after the chase on Tuesday, also face charges of attempted second-degree murder, Col. Michael Edmonson, superintendent of the Louisiana State Police, said during a news conference on Friday.

The father, Chris Few, who was driving, was critically injured in the shooting. Mr. Few's son, Jeremy Mardis, was killed after the police opened fire on the S.U.V.

The coroner said the boy was struck several times in the head and chest. An autopsy was performed on Wednesday, but a final report was not expected to be ready for eight weeks.

"He didn't deserve to die like that and that's what's important," Colonel Edmonson said Friday. "That little boy was buckled in the front seat of that vehicle and that was how he died."

Colonel Edmonson said that over the past 72 hours, investigators had studied footage from body cameras, interviewed witnesses and listened to 911 recordings. He promised a "methodical and detail oriented investigation."

He declined to say why the police began pursuing Mr. Few's vehicle, or what caused them to open fire.

Describing the body camera footage, Colonel Edmonson said, "I can tell you as a father it was one of the most disturbing things I have witnessed."

Two other police officers were involved in the chase, in addition to Officer Greenhouse and Lieutenant Stafford, the superintendent said, but he declined to say whether either of the other officers was suspected of wrongdoing.

He said investigators would follow the case "wherever this takes us" and that the state police had seized guns from all officers present during the shooting.

All four are officers with the Marksville, La., police who work part time as city marshals.
The report form The New Orleans Times-Picayune doesn't provide much more detail about the events that led up to Jeremy Mardis's death or the reasoning behind the decision to pursue murder charges this quickly, but one must assume from the speed with which it occurred that the evidence must be fairly strong in the opinion of police and prosecutors. We don't know, for example, what it was that set off the chase to begin with, or what possible justification the police would have had for shooting at a moving vehicle as apparently happened in this case. Ordinarily, the law only permits officers to use deadly force in a pursuit when there is a felony involved or there is a reasonable belief that the person they are pursuing is a threat to the safety of others. Using gunshots to attempt to stop a guy over a traffic infraction, for example, would generally not be an acceptable use of force. Specifically, the Supreme Court has most recently ruled, in Tennessee v. Garner, that deadly force against a fleeing suspect is only permissible when the suspect poses "a threat of serious harm, either to the officer or to others." Additionally, depending on the facts of the case, the presence of a child or other passenger in the vehicle could place further limits on the legal acceptability of the use of deadly force.
What's notable, of course, is the fact that at least some of the evidence being considered here apparently comes from the body and dashboard cameras of the officers that were involved in the chase and the shooting. Ever since the Michael Brown shooting in Ferguson, Missouri, there has been a growing call for police departments to begin using body cameras, and expand use of dashboard cameras, in an effort to get a record of police encounters between police and members of the public that is more reliable than just witness statements that can often be flawed or the one-sided self-serving testimony of the officers involved in a particular incident. While there are obvious issues regarding privacy that use of these cameras raise, especially in cases involving sexual assault, domestic violence, and incidents involving juveniles, it seems fairly clear that this is a good idea, and the fact that such evidence apparently forms at least part of the basis for this case would seem to provide further evidence in favor of expanding their use. In the long run, perhaps, using this type of technology could help to alter police behavior in ways that makes situations like the death of Freddie Gray in Baltimore, Walter Scott in North Charleston, South Carolina, Samuel DuBose in Cincinnati, Ohio less likely. Even if that doesn't happen, though, the cameras would help ensure that law enforcement, prosecutors, and the public have a record to consult to get at least somewhat of an objective recounting of what happened in a particular incident.
As always, of course, the officers charged in this case are entitled to the same presumptions of innocence as any other criminal defendants, and I'm not going to jump to any conclusions about the case based on the limited public record available. That being said, it's at least good to see police being held accountable for behavior that, in the past, they would have gotten away with without even being seriously questioned. It needs to happen more ofte in.