Majority of Americans Disapprove Of The House's Lawsuit Against Obama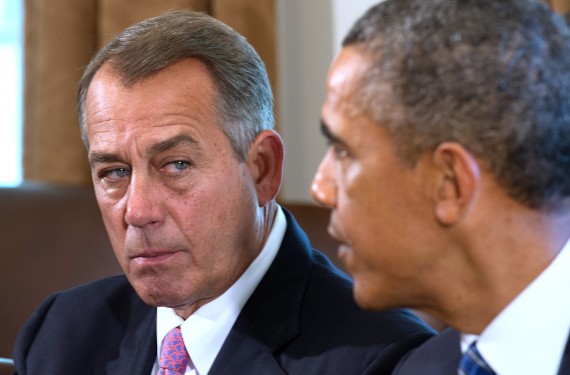 A new CBS News poll indicates that a majority of Americans disapprove of the House's lawsuit against President Obama:
Despite their reservations about the president, more Americans disapprove (54 percent) than approve (37 percent) of the lawsuit against Mr. Obama authorized by Republicans in the House of Representatives, which charges that the president exceeded his authority when he delayed a provision of the 2010 health care law.

Not surprisingly, there are partisan differences. Two in three Republicans approve of the lawsuit, while four in five Democrats disapprove. Just over half of independents disapprove.
Here's the partisan breakdown:

In other words, the only group of people where a majority of people support suing the President is Republicans. Sean Sullivan suggests that this is something that could end up backfiring on Republicans, and he's likely correct. It won't happen in the 2014 elections mostly likely, in no small part because of the kind of turnout we're likely to see in November but also because the lawsuit itself is unlikely to be making much news by the time November rolls around. Going forward, however, and especially as we head into the 2016 elections, this lawsuit, along with whatever other antics that Congressional Republicans engage in over the next two years, are likely to feed into the general public perception that the GOP is more interested in obstruction and attacking President Obama than it is in actually getting anything done. That is likely to pose a problem for whoever the nominee is in 2016 regardless of whether they are part of Washington or not.