Majority Of Americans Say U.S. Should Not Have Invaded Iraq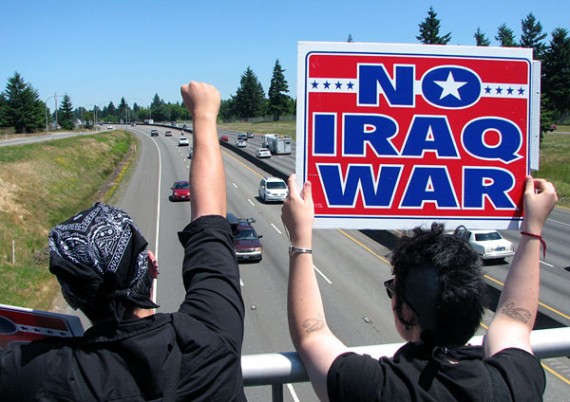 Rasmussen of all pollsters finds a majority of respondents willing to say that the Iraq War was a mistake:
Looking back, a slight majority of Likely Voters believe the United States should never have gotten involved in Iraq in the first place. They also believe the mission there was more of a failure than a success.

The latest Rasmussen Reports national telephone survey of Likely Voters shows that just 36% believe the United States should have gotten involved in Iraq, while 51% disagree. Another 14% are undecided. (To see survey question wording, click here.)

Most Republicans (55%) believe the U.S. should have become involved in Iraq, but most Democrats (71%) and voters not affiliated with either party (56%) feel the opposite way.
I'm not sure what the value of hindsight polling like this actually is, but it certainly is interesting And, it raises the question of what impact a negative view of the legitimacy of the Iraq War will have on public support for future military adventurism
Thoughts?