Malaysian Police Say Kim Jong-Un's Elder Brother Was Killed By VX Nerve Agent
Malaysian police have evidence that seems to clearly link North Korea to the death of Kim Jong Il's eldest son.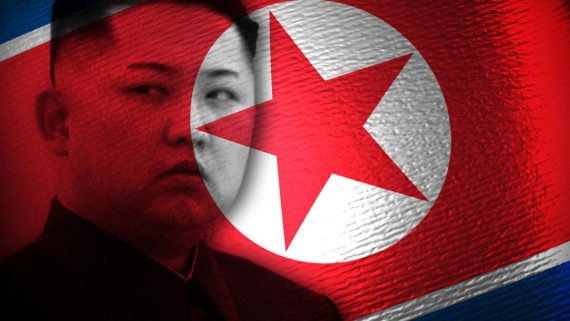 Malaysian officials have reported that testing reveals that Kim Jong-Nam the older, estranged, half-brother of North Korean dictator Kim Jong-Un was apparently killed by a VX nerve agent:
KUALA LUMPUR, Malaysia — The poison used to kill Kim Jong-nam, the half brother of the North Korean leader Kim Jong-un, was VX nerve agent, which is listed as a chemical weapon, the Malaysian police announced Friday.

In a brief statement, Khalid Abu Bakar, the national police chief, said the substance was listed as a chemical weapon under the Chemical Weapons Conventions of 1997 and 2005, to which North Korea is not a party.

South Korea has suggested that the killing was the work of the North Korean government. The revelation that a banned weapon was used in such a high-profile killing raises the stakes over how Malaysia and the international community will respond.

VX nerve agent can be delivered in two compounds that are mixed at the last moment to create a lethal dose. The police say that two women approached Mr. Kim at the airport with the poison on their hands and rubbed it on his face one after the other.

Samples were taken from Mr. Kim's skin and eyes. The poison was identified in a preliminary analysis by the Center for Chemical Weapons Analysis of the Chemistry Department of Malaysia, Mr. Khalid said.

The Chemical Weapons Convention bans the use and stockpiling of chemical weapons, and North Korea is among the world's largest possessors of such weapons. In 2014, the South Korean Defense Ministry said the North had stockpiled 2,500 to 5,000 tons of chemical weapons and had a capacity to produce a variety of biological weapons. (The North has conducted five nuclear tests since 2006.)

VX is part of a family of nerve agents created decades ago during research into pesticides. It is tasteless and odorless and kills by causing uncontrollable muscle contractions, which eventually stop the victim from breathing. A dose of about 10 milligrams is enough to kill by skin contact, according to the Federation of American Scientists.

Several world powers, including the United States and the former Soviet Union, once had large stockpiles of the nerve agent. American stores of VX were destroyed under the Chemical Weapons Convention of 1997, with incineration completed in 2012.

In 1994 and 1995, the Japanese cult Aum Shinrikyo used homemade VX to attack three people, one of whom died.

North Korea is estimated to have a chemical weapons production capability of up to 4,500 metric tons during a typical year and 12,000 tons during a period of extended crisis. It is widely reported to possess a large arsenal of chemical weapons, including mustard, phosgene and sarin gas, a United States Congressional Research Service report said last year.

The announcement by Malaysia's police chief came just a day after North Korea denied any responsibility for Mr. Kim's death, accusing the Malaysian authorities of fabricating evidence of Pyongyang's involvement under the influence of South Korea.

With the North's reclusive government on the defensive about the Feb. 13 killing of Mr. Kim, the estranged half brother of Kim Jong-un, at the airport for the Malaysian capital, Kuala Lumpur, a statement attributed to the North Korean Jurists Committee said the greatest share of responsibility for the death "rests with the government of Malaysia" because Kim Jong-nam died there. And in what could be seen as a threat to Malaysia, the statement noted that North Korea is a "nuclear weapons state."

But in a case that has been filled with mysteries and odd plot twists, North Korea still would not acknowledge that the man killed was indeed Kim Jong-nam. And it gave no indication that it would agree to Malaysia's demands to question a senior staff member at the North Korean Embassy in Kuala Lumpur in the investigation into Mr. Kim's death.
The fact that such a rare and hard to obtain substance as VX was apparently used in this assassination adds further credence to the idea that the North Korean government was behind Kim Jong-Nam's assassination. What's unclear is what might have motivated at this point in time. The elder Kim had been living in exile in Macau and elsewhere for years in relative obscurity and never talked to the press about North Korea, his brother, or any other member of his family. Other than occasional inquiries about whether he would be allowed to return home, which were routinely denied, Kim had very little contact with anyone back in Pyongyang and seemed to be enjoying the life of a playboy as he traveled through southern Asia visiting various resorts and casinos. From the outside at least, it's unclear why the younger Kim would suddenly view his brother as enough of a threat as to authorize what was obviously a high-profile attack against him that could easily be traced back to North Korea.
It's possible, of course, that there were things going on behind the scenes that we're not aware of as of yet. Perhaps the younger Kim feared that the Chinese had designs of using the elder Kim as a potential ally, perhaps even going so far as to try to push him out of power and install a more pliable leader in his place. Perhaps the elder Kim was indeed in contact with the Chinese and this was a pre-emptive attack on Kim Jong-Un's part. At some point, perhaps, we'll find out the truth about this, but it's not likely to happen unless and until the regime falls or a major party closer to Kim defects and spills all the country's deep, dark secrets.