Manchin's Reward
A MAGA challenger has already emerged for 2024.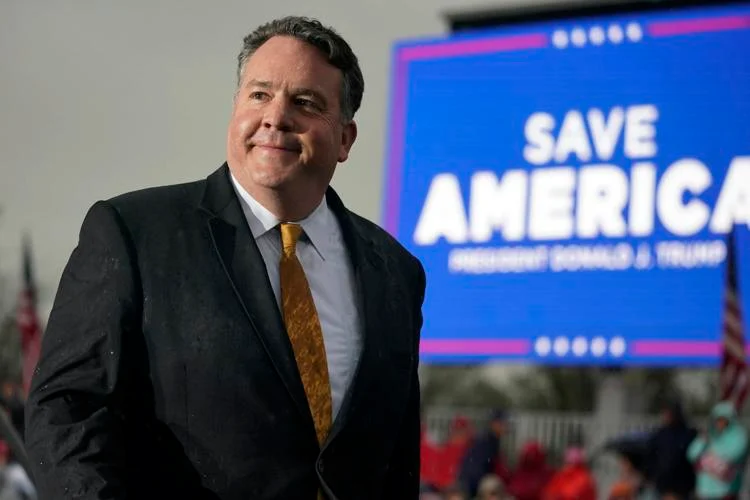 This morning I received a mass email from an old acquaintance, Alex Mooney, who has thrown has hit into the ring for the 2024 Republican nomination for the United States Senate seat currently held by moderate Democrat Joe Manchin. It reads:
For the last 8 years, you've supported me as I've fought against the liberal agenda in Washington.

That's why I want you to be the first to know that I'm officially running for West Virginia's Senate seat against Democrat Joe Manchin, who's empowering the most radical, far-Left administration in American history and I'm asking you to become a Founding Member of my campaign.

With the Democrats clinging to the narrowest of Senate majorities, our path to retaking the upper chamber in 2024 runs through West Virginia.

Assuming we win in Georgia, we'll only need to win this one seat to retake the Senate majority, and President Trump carried our great state by a whooping 39 percentage points in 2020!

We can't let a red state like West Virginia continue to be represented by a liberal like Joe Manchin who's empowering the most radical, far-Left administration in American history.

I need your help to FIRE Manchin and take back the Senate for President Trump!
Now, aside from the fact that I've never given Mooney any money and will not do so in the future, I'm amused by the rote nature of the appeal. Nobody sane thinks Manchin is a "liberal" or that Joe Biden is a "far-Left radical." And, yet, here we are.
Mooney is currently the US Representative for West Virginia's 2nd District, a post he has held since winning the 2014 election. I met him quite some time ago, when he served as executive director of the National Journalism Center in DC, a post he held from 2005 to 2012. I threw my hat into the ring for an Academic Director opening there in January 2006 and, with an introduction from Mark Tapscott, secured an interview and then two follow-ups. It ultimately turned out not to be a good fit for either of us, as I would essentially have had to give up the blog and other opinion writing.
I found Mooney to be a bright enough fellow but extremely doctrinaire even by Conservative Moment standards. He is of Cuban descent and seemed quite religious and judgmental.
Anyway, in addition to his job at the NJC, Mooney was also a member of the Maryland State Senate from 1999 to 2011 until he was narrowly defeated by Frederick Mayor Ronald Young. He was also chairman of the Maryland Republican Party from December 2010 through early 2013.
Here's where it gets interesting: He flirted twice with running for the House in Maryland's redrawn 6th District but wound up moving to Charles Town, West Virginia and beat six other candidates for the 2014 Republican nomination for the 2nd District, beating back charges he was a carpetbagger, won the general election, and has held the seat ever since.
Mooney is very much a Trumper. He was among the majority of House Republicans who went along with the effort to challenge the 2020 election results. I suspect he's got a good shot at winning the nomination.
I have no idea whether Manchin, who is 75 and wealthy, will run for another six-year term two years from now. But, frustrating though he may be, I suspect Democrats would prefer him to Mooney.