America's Least Latino State Elected Its First Latino Congressman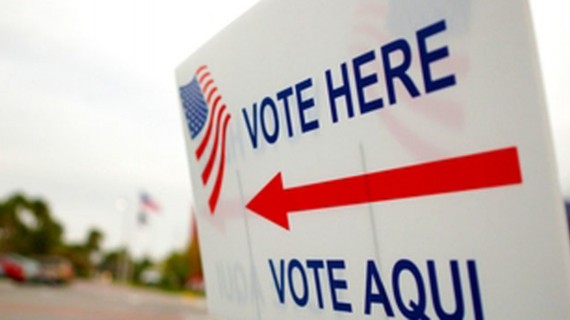 West Virginia is, demographically speaking, the least Latino state in the Union, but on Tuesday it elected its first Latino Member of Congress:
The state with the smallest share of Latinos in the nation has elected its first Latino congressional representative, Alex Mooney.

Mooney, a conservative Republican, ran against Nick Casey, a former chairman of the West Virginia Democratic Party. Mooney beat Casey with 46.7 to 44.2 percent of the vote, with 96 percent of precincts reporting.

After his victory, Mooney tweeted: "I cannot thank you enough for this humbling opportunity to serve the people of West Virginia."

Latinos make up just 1.2 percent – or slightly more than 22,268 – of the Eastern Panhandle state's population.

Mooney, 43, ruffled feathers with his candidacy for West Virginia's 2nd congressional district, which leans Republican.

Many accused the Cuban-American of having made the state his home solely to run for office.

For most of his life, until recently, Mooney lived in Maryland, where he was Republican Party chairman. Before that his political career included serving as a Maryland state senator for 12 years, being a congressional aide and a delegate to the Republican National Convention.

Several news outlets frowned upon Mooney's brief West Virginian presence, in effect depicting him as opportunistic.

"He has the background to run for Congress. Except all of that [political experience] happened in other states," said the West Virginia Gazette before the election.

Mooney and Casey, who is 61, were vying to succeed U.S. Rep. Shelley Moore Capito, a Republican who won election to the U.S. Senate.

Casey's campaign did not mince words about Mooney, hammering away at his not-too-long-ago Maryland address.

"It's long past time that Alex Mooney tells the truth about himself to the voters of the second district," said Casey campaign manager Derek Scarbro in a statement on the Democrat's website.

"Mooney has yet to identify himself as a former member of the Maryland State Senate in his advertising, a tactic that's clearly designed to mislead voters into thinking he's a West Virginian."
In the end, the carpetbagger issue did not prove to be a problem for Mooney, nor did his Cuban heritage. In no small part, of course, this is likely because Mooney was running in a heavily Republican District in a state that is becoming redder with each election cycle. Nonetheless, the fact that we're seeing people of Latino heritage make inroads even in states like West Virginia is a strong testament to the extent to which this demographic group is becoming an increasingly important part of American politics. Politicians, and political parties, that ignore this reality do so at their peril.