Marianne Gingrich: Newt Asked Me For An "Open Marriage"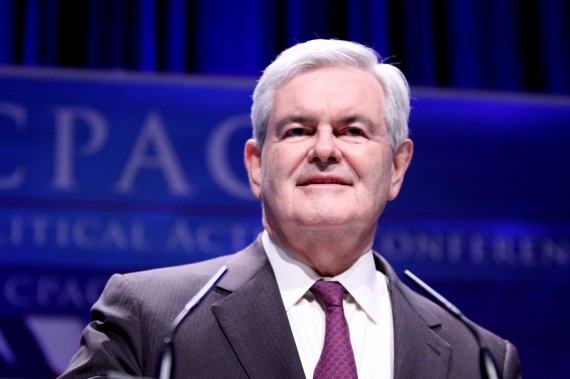 ABC News is starting to release preview clips of the interview with Marianne Gingrich that will air later tonight, and the first one is generating a lot of conversation:
Newt Gingrich lacks the moral character to serve as President, his second ex-wife Marianne told ABC News, saying his campaign positions on the sanctity of marriage and the importance of family values do not square with what she saw during their 18 years of marriage.

In her first television interview since the 1999 divorce, to be broadcast tonight on Nightline, Marianne Gingrich, a self-described conservative Republican, said she is coming forward now so voters can know what she knows about Gingrich.

In her most provocative comments, the ex-Mrs. Gingrich said Newt sought an "open marriage" arrangement so he could have a mistress and a wife.

She said when Gingrich admitted to a six-year affair with a Congressional aide, he asked her if she would share him with the other woman, Callista, who is now married to Gingrich.

"And I just stared at him and he said, 'Callista doesn't care what I do,'" Marianne Gingrich told ABC News. "He wanted an open marriage and I refused."

Marianne described her "shock" at Gingrich's behavior, including how she says she learned he conducted his affair with Callista "in my bedroom in our apartment in Washington."

"He always called me at night," she recalled, "and always ended with 'I love you.' Well, she was listening."

All this happened, she said, during the same time Gingrich condemned President Bill Clinton for his lack of moral leadership.
Here's the short clip that ABC released that everyone is playing this afternoon:
It's hard to tell how this is going to be perceived by voters. As I said this morning, none of this information is really new, but there is a difference between reading it in a magazine article and seeing a woman who was cheated on while suffering from multiple sclerosis describe it to a television reporter. Is it fair game? Well, this is politics, everything is fair game is long as it's true. Whether the voters thing it's important is what really matters.