Marines Change Weight Standards to Reflect Modern Times
Marines, especially female Marines, will be allowed to be heavier in the new year.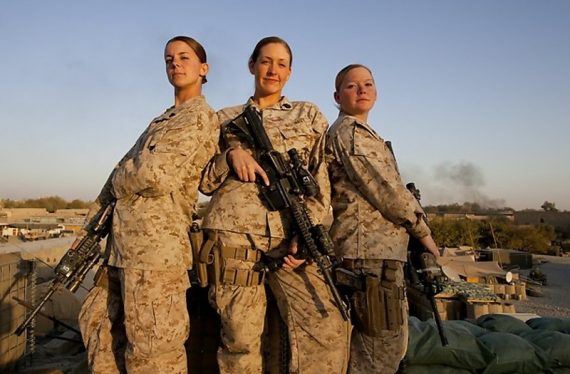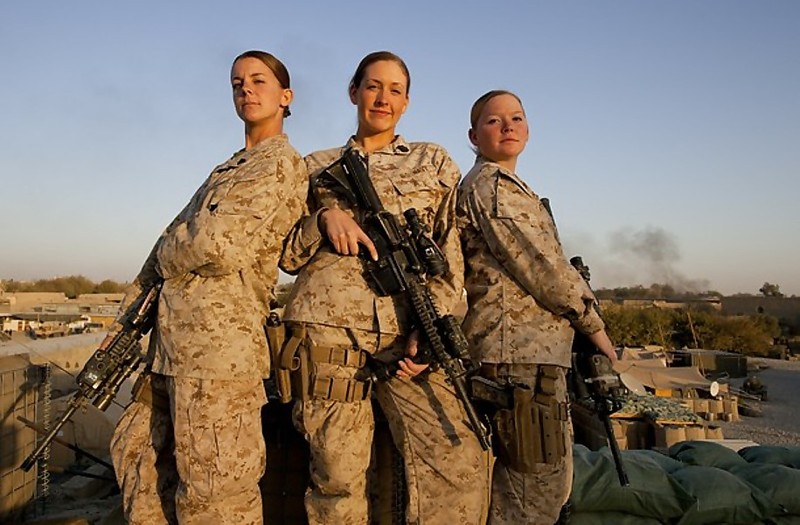 Marines, especially female Marines, will be allowed to be heavier than before to accomodate new realities.   Dan Lamothe for WaPo ("Why the Marines decided to allow heavier women (and men in some cases) to serve"):
Female Marines will be allowed to weigh five to seven pounds more than before for each inch of their height, according to new guidelines published by the service. A 5-foot-6 woman, for example, was previously allowed to weigh up to 155 pounds, but can now be 161. A 5-foot-9 woman was allowed to be up to 169 pounds, but can now be 176.

The changes were among those outlined by the service's top officer, Gen. Robert B. Neller, in a message released Friday. Neller also called for an overhaul of the service's combat fitness and physical fitness tests, annual requirements that determine who is allowed to stay in the Marine Corps.

The boosted maximum weight requirement for women comes as the U.S. military moves to fully integrate women in all combat jobs for the first time following a historic decision last year by the Pentagon. In preparation, some female Marines have hit the weights — and then found themselves above weight requirements, Neller told the Senate Armed Services Committee in February.

Neller made his decision after getting the results of what he called a "comprehensive review of physical fitness and body composition standards," he said in his newly released message.

"We will monitor the effects of these adjustments for two years and then adjust if required to ensure our standards continue to contribute to the effectiveness of our force and enhance our ability to respond when our nation calls," he said.

[…]

The Marines also will ease body-fat requirements for Marines who are considered out of standards, so long as they can still post high scores on their fitness tests, Neller decided. That addresses a long-held frustration among those who didn't fit existing standards because of their muscular builds.

Maj. Gen. James W. Lukeman, the commanding general of Marine Corps Training and Education Command, said in a statement that the new testing plan raises the bar for physical fitness for all Marines.

"Marines today are stronger, faster and fitter than ever and these changes reflect that," he said. "Bigger and stronger often means heavier, so tying performance on the PFT and CFT to changes to the Body Composition Program are improvements that we think the Marines will appreciate. In the end, it's all about improving the readiness and combat effectiveness of our Corps, and the physical fitness of every Marine contributes to that."
These changes are long overdue. Lukeman is right: Marines, especially women Marines, are working out more than ever and simply getting heavier. These new standards reflect that reality.  And tying the weight standards to performance on physical fitness tests has been an obvious move for decades.
For those worried about heavy Marines who didn't get that way in the gym, there's a caveat.  As noted in the MARADMIN announcing the change (which goes into effect 1 January 2017), "all Marines are still subject to the requirements of the Military Appearance Program." That program, announced in an order dated 8 August 2008, starts with the premise that "Every Marine must comply with established body composition standards and present a suitable military appearance, regardless of age, grade, gender or duty assignment."  The order goes into great detail as to what that means and how commanders are to go about ensuring that the standards are met.