Mark Kirk Becomes Second GOP Senator To Endorse Same-Sex Marriage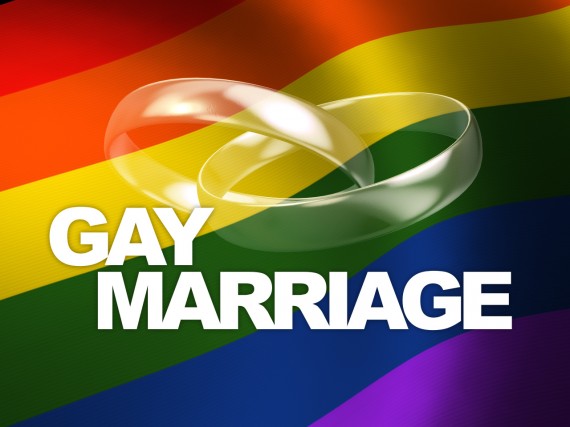 Following on the heals of Rob Portman's announcement last month, Illinois Senator Mark Kirk released a statement today in which he endorsed same-sex marriage:
Illinois Republican Senator Mark Kirk came out in support of marriage equality Tuesday shortly after the Supreme Court heard two potentially historic cases on gay rights.

"When I climbed the Capitol steps in January, I promised myself that I would return to the Senate with an open mind and greater respect for others," Kirk wrote on his blog.

"Same-sex couples should have the right to civil marriage. Our time on this earth is limited, I know that better than most. Life comes down to who you love and who loves you back– government has no place in the middle."

Kirk is the second sitting Republican Senator to endorse marriage equality, following Ohio Republican Sen. Rob Portman last month.

The state senate in Illinois recently voted in favor of legalizing same-sex marriage in the state in a vote on Valentine's Day. Lawmakers in Illinois did not call the matter for a vote before they adjourned for their spring break.

Kirk, who voted to repeal Don't Ask Don't Tell, stated during a 2010 debate he supported civil unions.

"I oppose gay marriage and I support civil unions. But I also don't think we should have a federal takeover of all marriage law in the United States. I think the federal government is already trying to take over too much," Kirk said.
Kirk will likely not be the last GOP Senator to take this stance. Last week, Lisa Murkowski, who while officially an Independent caucuses with the GOP,  stated that her views on gay marriage were "evolving." Additionally, there is much speculation that Maine's Susan Collins, who faces re-election in 2014, is also likely to publicly support same-sex marriage in the near future. Beyond these, though, I'm not sure of any other GOP Senators who would be likely to publicly support marriage equality.
On the Democratic side, things are much different. Over the past several weeks, barely a day has gone by where we didn't get an announcement from one or more Democratic Senators endorsing same-sex marriage. So far, only seven members of the Democratic Caucus have yet to state a position publicly, they are Sen. Joe Donnelly (D-IN), Sen. Heidi Heitkamp (D-ND), Sen. Tim Johnson (D-SD), Sen. Joe Manchin (D-WV), Sen. Bill Nelson (D-FL), and Sen. Mark Pryor (D-AR). With the possible exception of Pryor, who faces re-election in 2014 in red-state Arkansas, I'd expect the rest of these Senators to jump on the bandwagon soon. Indeed, by the time 2016 rolls around, I doubt any person running for the Democratic nomination will have any other position on same-sex marriage other than complete support. On the Republican side, I think it's possible that we'll see one candidate, possibly more than one, who differs from the party's current position on this issue, but absent some massive shift inside the GOP, it's likely that most of the candidates will still be opposed to same-sex marriage, or take the position that it should be "left to the states."
One thing this makes clear is that an effort to repeal the Defense of Marriage Act, leaving aside for the moment its fate in the Supreme Court, would easily pass the Senate. The House may be more difficult, but even many Republicans have distanced themselves from the law in recent years.