Maybe Susan Collins Isn't The Best Judge Of Character
The Senator from Maine once against demonstrates that she shouldn't be prognosticating about people's future actions.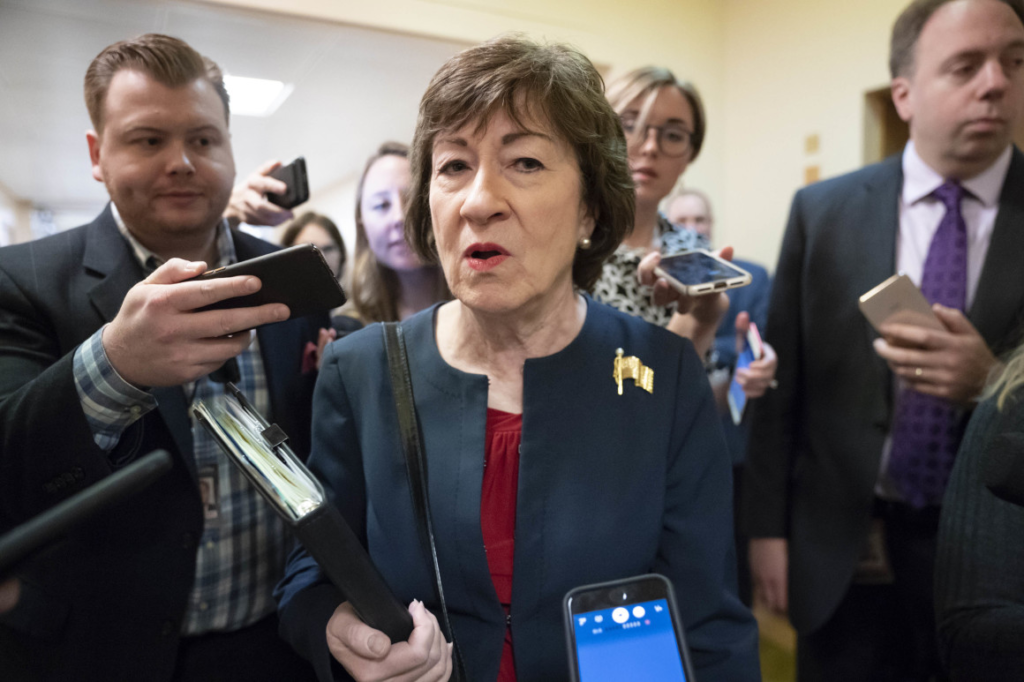 As almost everyone has learned by now, a draft of Justice Alito's decision on Dobbs v. Jackson Women's Health Organization which overturns Roe v. Wade was leaked to the press last night. While we currently do not know the specifics of how the court voted (beyond Alito), it seems likely that either Justice Kavanaugh or Justice Gorsuch joined with the majority. Which will create a bit of public embarrassment for one Republican Senator.
Susan Collins of Maine played a key role in advancing Justice Kavanaugh during his contentious hearings. At the time, there were questions as to why the Pro-Choice Collins would support a justice who appeared on paper to be hostile to Roe. In answer to those questions, Collins stated that Kavanaugh told her Roe v. Wade is settled law. Likewise, she made a similar claim about Gorsuch saying "I would not support a nominee who demonstrated hostility to Roe v. Wade because that would mean to me that their judicial philosophy did not include a respect for established decisions, established law." In fact, she went on record again, saying "I actually don't [think Justice Gorsuch would overturn Roe.] I had a very long discussion with Justice Gorsuch in my office and he pointed out to me that he is a co-author of a whole book on precedent."
This morning, in the wake of the leak, Susan Collins could only offer the following statement:
Note that Collins was the sole Republican to vote against Justice Amy Coney Barrett, hence why she wasn't mentioned in this quote.
Collins also infamously stated that she believed that President Trump had learned his lesson and was chastened by his first House impeachment when justifying her vote against it. Less than a year later she would be one of seven Republicans who would vote against Trump in his second impeachment.
Given this record, I think the gentlewoman from Maine should seriously consider avoiding future predictions about people's behaviors (especially when trying to explain votes for people who don't represent their expressed values). Though, chances are she will not take this advice.*
---
* – Collins has not ruled out supporting Trump in 2024 should he be the party's nominee.