Brett Kavanaugh's Confirmation Assured With Support Of Collins And Manchin
With the support of two holdout Senators, the nomination of Brett Kavanaugh now appears to be all but official.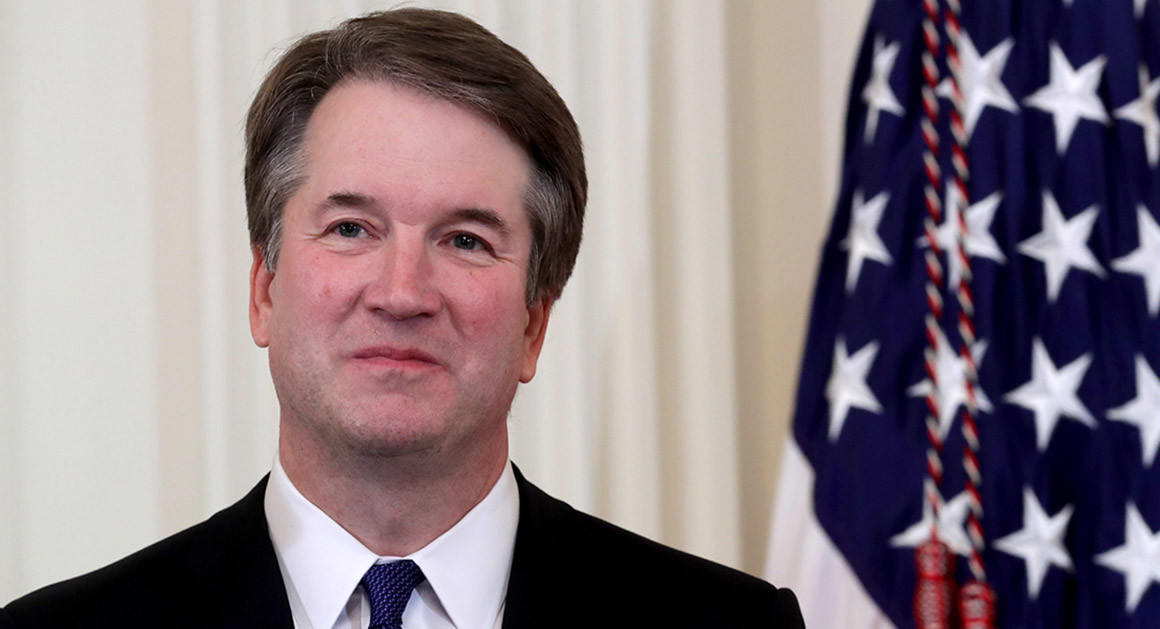 Brett Kavanaugh's confirmation to become the 114th Justice of the Supreme Court took a big step forward this afternoon with the announcement by the final two Senators who had remained silent on their intentions announcing that they will vote "yes" on the final vote currently scheduled to take place late tomorrow afternoon:
WASHINGTON — Judge Brett M. Kavanaugh appeared destined for final confirmation to the Supreme Court after two key undecided senators — Susan Collins of Maine and Joe Manchin III of West Virginia — announced Friday that they would support his elevation to the high court after the most divisive confirmation fight in decades.

Ms. Collins' lengthy speech on the Senate floor dwelled as much on Judge Kavanaugh's judicial record as on the sexual misconduct charges that have consumed his nomination. She did conclude, "We will be ill-served in the long run if we abandon the presumption of innocence."

"The Me Too movement is real. It matters. It is needed, and it is long overdue," she said, arguing that her support for Judge Kavanaugh's confirmation does not negate the claims of sexual assault that have flooded forward in the wake of Christine Blasey Ford's testimony against the nominee. But she said she was not convinced of Judge Kavanaugh's guilt.

"I found her testimony to be sincere, painful and compelling. I believe that she is a survivor of a sexual assault and that this trauma has upended her life. Nevertheless, the four witnesses she named could not corroborate any of the events," Ms. Collins said.

Mr. Manchin, a Democrat, immediately followed with a statement proclaiming his support.

"I have reservations about this vote given the serious accusations against Judge Kavanaugh and the temperament he displayed in the hearing," he wrote. "And my heart goes out to anyone who has experienced any type of sexual assault in their life. However, based on all of the information I have available to me, including the recently completed F.B.I. report, I have found Judge Kavanaugh to be a qualified jurist."

Those decisions came after a dramatic 51-49 procedural vote to limit debate on the nomination — the next-to-last step in the tumultuous Supreme Court confirmation process. A final confirmation vote could come as early as Saturday.
In the end, the decision of these two Senators to support Kavanaugh's confirmation doesn't come as a surprise. Senator Collins was a focus of speculation from the beginning due to the fact that she is pro-choice on abortion and has said in the past that she would not support a nominee who would be likely to overturn Roe v. Wade and Planned Parenthood v. Casey. Because of that, there was much drama surrounding her initial meetings with Judge Kavanaugh in the weeks after his nomination. While Collins did not commit herself one way or another on the nomination, she did say after those meetings that Kavanaugh had assured her that Roe and Casey were "settled law," an answer that was largely evasive but appeared to be sufficient to satisfy any doubts Collins may have had about his nomination. Indeed, had the allegations against Kavanaugh not come forward, the presumption was that Collins would vote to confirm the Judge when the final vote came. In making this announcement today, Collins is basically just fulfilling that prophecy and essentially acting as if the allegations made by Dr. Christine Blasey Ford, as well as Judge Kavanaugh's unjudicial hyperpartisanship don't matter to her.
Senator Manchin's decision is similarly unsurprising. Notwithstanding the fact that he is a Democrat and currently has a seemingly insurmountable lead in his bid for re-election, he is running in a state that President Trump won by over 300,000 votes just two years ago. Additionally, polling in West Virginia has shown that voters strongly support Kavanaugh's confirmation. Taking that into account, it has been assumed from the beginning that Manchin would end up voting in favor of Kavanaugh in end. Again, the allegations made by Dr. Blasey Ford and the other women, as well as Kavanaugh's response to those charges, hardly seemed to matter to Senator Manchin in the end.
With the support of these final two Senators, and assuming that Lisa Murkowski remains a "no" vote as she was on the Motion to Proceed earlier today, then the final vote for Gorsuch's confirmation will most likely be 50-49, with one Senator, Steve Daines of Montana, being out of town for his daughter's wedding. If Senator McConnell chooses to leave the vote open to allow Daines to case a vote on the record, then the final vote will be 51-49. Whichever it is, this appears to be the closest vote on a Supreme Court nominee that we've ever seen based on my quick review of the available records. Before this, the closest was the 52-48 vote in 1991 that put Justice Clarence Thomas on the Court even in the wake of the accusations made against him by Law Professor Anita Hill. At the very least, this, along with the circumstances that have surrounded his confirmation that include not just the accusations against him but the inappropriately hyperpartisan manner in which he responded to them during his interview on Fox News Channel and his response last Thursday, all but guarantees that Justice Kavanaugh will enter the Court under a cloud and under scrutiny. Notwithstanding that, though, his vote will count as much as his eight fellow Justices, and his presence on the Court will have repercussions for decades to come.