Michael Steele: Afghanistan Is A "War Of Obama's Choosing"
The Chairman of the RNC is expressing doubts about America's war effort in Afghanistan.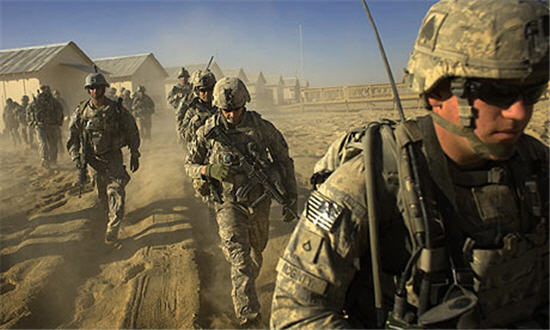 The Democratic National Committee has released a video of RNC Chairman Michael Steele expressing doubts about the War in Afghanistan:
Republican National Committee Chairman Michael Steele was caught on video raising doubts about the war in Afghanistan at a fundraiser in Connecticut Thursday.

The Democratic National Committee pushed out the video, which shows Steele saying that the war is of "Obama's choosing" and that it is nearly impossible to win a land war in the Central Asian country.

"Keep in mind again, federal candidates, this was a war of Obama's choosing. This was not something that the United States had actively prosecuted or wanted to engage in," he said. "But it was the president who was trying to be cute by half by building a script demonizing Iraq, while saying the battle really should in Afghanistan. Well, if he is such a student of history, has he not understood that you know that's the one thing you don't do, is engage in a land war in Afghanistan?"
Video:
The DNC is taking a hit at Steele, but it's not really a fair one because he isn't alone in being a Republican who is expressing doubts about continued American involvement in Iraq. George Will said pretty much the same thing, albeit much more eloquently than Steele, back in September. And, earlier this year, The Cato Institute hosted a forum in which several conservative intellectuals and Members of Congress essentially endorsed the idea that America needed to drastically scale back it's involvement in Afghanistan. So, to say that Steele is bucking his own party on this issue simply isn't true.
At the same time, though, Steele's assertion that Afghanistan is a war of "Obama's choosing" is simply absurd. For one thing, the war itself was started, and continued, under a Republican President. Moreover, while it's true that the President did make the idea of concentrating on Afghanistan instead of Iraq part of his campaign, he was hardly alone in arguing that we needed to continue our involvement in Afghanistan. In fact, it's hard to say what would be different in that war if John McCain had won in 2008 instead of Barack Obama. So, calling it a war of "Obama's choosing" is simply ridiculous.
And while it is refreshing to hear Republicans questioning the war, I have to wonder if they'd be saying the same thing if the President had an R after his name.
Actually, I don't have to wonder.