Michelle Obama Ate a Cheeseburger! And Fries!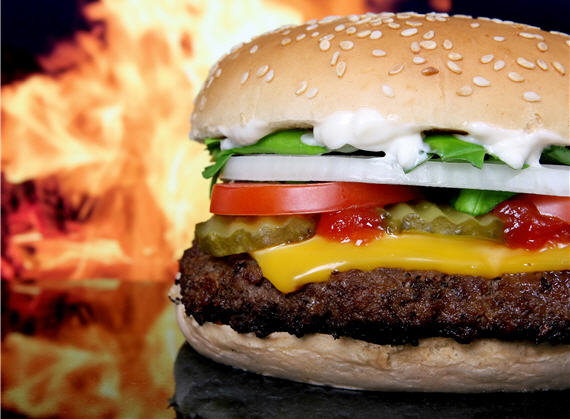 Some people on Twitter and around the blogosphere are shouting  Hypocrisy! because Michelle Obama, who has been running around the country touting the dangers of childhood obesity, ordered a cheeseburger and fries at a Milwaukee diner.
President Obama often uses a "Don't tell Michelle" line when he travels on the road and eats fast food.

But the first lady — known for her healthful eating initiatives — had her own fast-food moment while on the road in Milwaukee on Wednesday. Michelle Obama stopped at Miss Katie's Diner and had a cheeseburger and fries, according to TMJ4, a local NBC affiliate.
While I suppose this is mildly amusing, one can simultaneously advocate healthy eating and yet occasionally indulge in fatty foods.   Of the criticisms one can heap on Barack and Michelle Obama, that they're fat and out of shape are among the least plausible.   And, while I haven't seen a lot of pictures of the girls lately, they seem to be eating healthy foods and getting a reasonable amount of exercise, too.