Microsoft Becomes Third U.S. Company To Reach $1,000,000,000,000 Market Value
Yesterday, Microsoft became the third American company to reach $1 trillion in market value.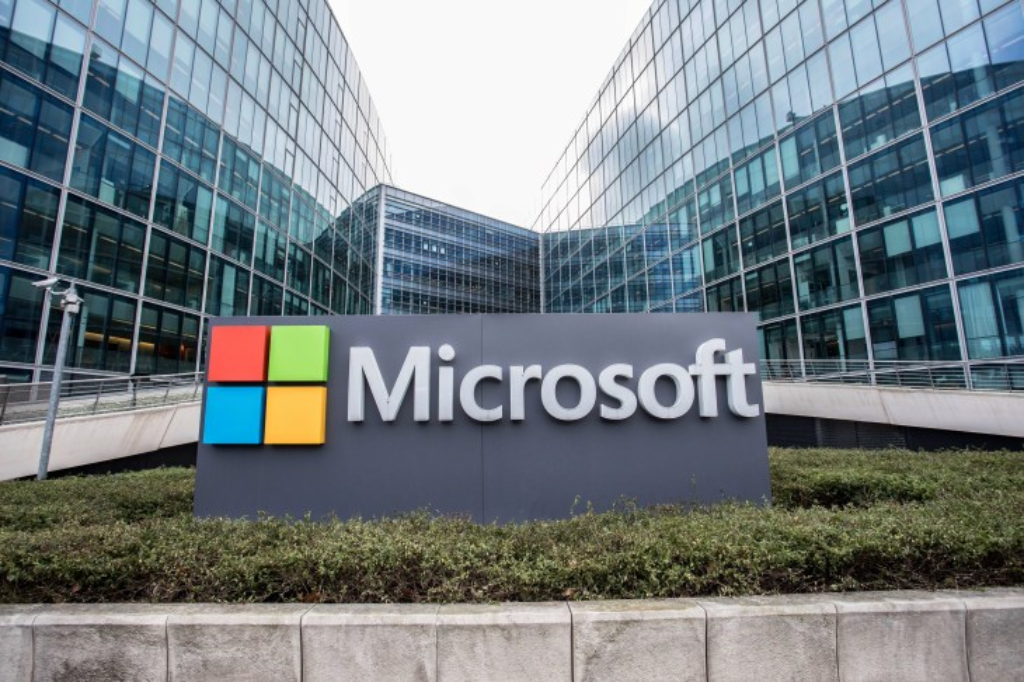 Following on the heels of Apple and Amazon, which reached the $1 trillion market value landmark last year, Microsoft became the third American company to hit that landmark yesterday:
Apple got there first, then Amazon, and on Thursday, Microsoft became the third American company to reach a market valuation of $1 trillion.

It was a brief achievement (Microsoft was valued at about $990 billion by the end of the day), but it underscores the remarkable recovery in technology stocks since their precipitous decline late last year.

It isn't just Microsoft. Apple and Amazon are both close to the $1 trillion mark again (they were last there in August) after rising 30 percent and 27 percent this year. Among the other tech giants, Netflix's shares have gained more than 35 percent, and Facebook's stock, the most battered among the big tech companies last year, has surged nearly 50 percent in 2019. Shares of Alphabet have been the laggard of the group, up just 21 percent this year. The six companies have now recovered all of the nearly $940 billion in value they lost over the final three months of 2018, and then some.


Underpinning the rally has been a shifting view of the investing landscape.


For years, investors, starved for returns, had piled into shares of big tech companies, pushing their value and the broader stock market up. That reversed sharply at the end of last year. As fears of a recession rose, investors in big tech faced a fundamental question: Could those companies keep adding users and generating more sales in a slowing global economy?

But since the start of the year, concerns have faded, and tech shares beckoned again.


The Federal Reserve has put a pause on interest rate increases, and China and the United States have moved slowly toward a trade agreement. That has tamped down recession fears and left investors believing that the American economy will continue to grow slowly and that interest rates will remain low for the foreseeable future.


Though earnings expectations have fallen, Wall Street still expects the tech giants' profits to grow faster than the broader markets.


First-quarter results have so far supported that faith.


Microsoft reached its trillion-dollar mark a day after it reported a 19 percent jump in earnings from a year earlier, confirming that its transformation into a cloud computing leader continues unabated. The company beat almost every one of Wall Street's performance expectations.
Market value is, of course, an ephemeral thing based solely on the price of a company's stock and the number of outstanding shares and. as noted, Microsoft hitting the trillion dollar mark was an intra-day high that fell back somewhat by the time the markets closed yesterday afternoon. In the end, then. market value is not really the best measure of what a company is actually worth or what its future may portend. Notwithstanding these caveats, though, this is quite an achievement for these companies, each of which has seen their share of success and failure over the course of their existence, and its a sign that we're likely to see similar numbers from other companies in the near future. Of all the companies out there. the one that seems most likely to reach the $1,000,000,000,000 mark at some point in the near future is Alphabet, the parent company of Google, which has also seen its stock price reach record highs in recent months.
Much like Amazon and Apple, Microsoft has survived by learning to how to make the transition from a company that was known for. and largely dependent upon, its dominance in the Operating System and Office Software Suite business, to a company that has come to be a strong player in the cloud computing world as well as one that can deliver on high-end video game systems. Much of that success, of course, can be attributed to the people who have succeeded Bill Gates, who now primarily is known for his philanthropic work around the world, at the top of the company. This is similar to the story at Apple where, despite some initial doubts, Tim Cook has proven himself to be as adept and business savvy as Steve Jobs when it comes to steering the forty-three year old company into a new age of technology. In that respect, both Apple and Microsoft, which were started at roughly the same time in the mid-1970s, have shown their ability to transform themselves as necessary while Amazon and Alphabet, which were started at roughly the same time at the start of the tech boom of the 1990s, have proven their ability to move beyond what started out as the core of their businesses in search and retail respectively. They have been, in other words, real American success stories and the people behind these companies arguably deserve to go down in history for their business savvy along with the heroes of the Industrial Age such as John D. Rockefeller, Andrew Carnegie, and Cornelius Vanderbilt.