Military Retirement Debate: Fairness, Sustainability, and Incentives
Debating proposed changes to the US military's retirement system.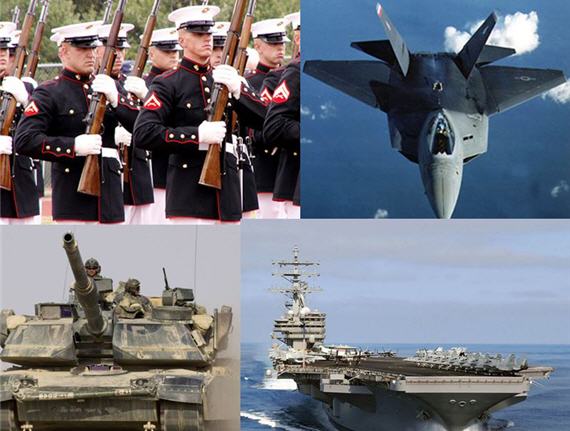 James Skylar Gerrond, a former Air Force officer and current DOD employee, is enthusiastic about the proposed changes to the military retirement system I discussed a couple months ago. While those of us skeptical of the change worry about impact on retention, Gerrond emphasizes the unfairness of the current system, in which there are no retirement benefits at all until one reaches twenty years of service:
This retirement 'cliff" has very predictable effects on the retention curve.  There is substantial turnover in the junior enlisted and junior officer ranks as people join the military, fulfill one, two and occasionally three terms of varying lengths, and then move on to ventures outside the military.  Once members cross the 10-year 'halfway' mark separations drop off substantially.  The salient fact here is that 83% of veterans do not receive any retirement benefits and this percentage is almost entirely drawn from the junior ranks - the demographic that has done the vast majority of the fighting and dying over the last decade.

[…]

While it is perfectly reasonable that a person's retirement benefits will increase along with their length of service, what is unforgiveable is that this is the only discriminator the military currently uses.  This means that unless you complete 20 years of service you receive absolutely nothing. Items like the number of times you deploy and your military occupational specialty (MOS) are completely irrelevant.
All true. But, for all practical purposes, this same critique applies to active duty pay, too. Hostile fire pay, the tax-free stipend military personnel receive while deployed to combat zones, is a measly $225 a month (recently prorated to the day). So, for all practical purposes, rank and time in service are the key variables.
Gerrond contrasts the fictional case of an Air Force officer who scarcely deploys to combat and spends his days in an air conditioned setting, leaving the service with a handsome $48,000 annual stipend for the rest of his days after twenty years of service with that of an Army infantry soldier who deploys to hard combat duty several times and then leaves after ten years. Of the latter, he snarks, "This individual has simply not sacrificed enough to receive any retirement benefits."
I have for many years argued that the longstanding pay and benefits system of the military, which is largely about rank and time in service, is antiquated. We probably ought to lower base pay across the board while ramping up various specialty and incentive pays for those doing hazardous, physically demanding, and training-intensive duty. But that's not only a very different discussion, it's one that's not really even on the table because of cultural inertia.
In any case, the retirement system simply mirrors active duty pay. Indeed, that's long been the basis: At 20 years, you get half of your base pay and that incrementally goes up maxing out at 75 percent of base pay at the 30 year mark. Given that structure, I find the discussion about the differential treatment of officers and enlisted, Army and Air Force, infantry and support, and deployed and non-deployed a red herring.
As to the "fairness" of giving people no retirement benefits after ten years and handsome ones at twenty years, I'm not convinced that it's a problem.
I was only on active duty four years, deployed to combat, and then separated during the post-Cold War drawdown. It never occurred to me that I was owed pension benefits for my service. (It would have been different had I been injured in the line of duty but, as Gerrond notes, we've always treated disability and retirement as different entities.) The Army promised me a paycheck and various benefits and delivered. I knew that I had to make it to twenty (as my father, who retired as a first sergeant, did) in order to earn a pension.
Would it be nice if people vested earlier–say, at the ten year mark–to reward them for their sacrifice? I suppose. On the other hand, that would undercut the entire purpose of the current retirement system, which  was never about compensating people for their service (that's what the biweekly check is for) but rather giving them incentive to embrace the suck rather than taking their taxpayer funded training and experience to the private sector once the thrill was gone.
Now, Gerrond's multiply-deployed staff sergeant is quite likely to stay in the service, becoming part of the Army's senior NCO corps. Having given ten years to his country, he can now see the pot of gold at the end of the rainbow; in another ten years, he'll be able to leave the Army and make $25,000 a year just for breathing. Under the Defense Business Board's 401k-style plan, he might as well go work for an employer who can't make him go off to Afghanistan since, after all, his retirement portfolio would go with him.
The strongest argument against the current system isn't its unfairness but its unsustainability. The model is based on an era when military pay was abysmally low and male life expectancy after 40 was much lower. Now that military pay is competitive with the private sector, it's hard to justify paying a retired lieutenant colonel the equivalent of active duty staff sergeant pay for thirty or forty years.