Mitt Romney 2016
A certain wealthy man with good hair is doing very well in a meaningless poll.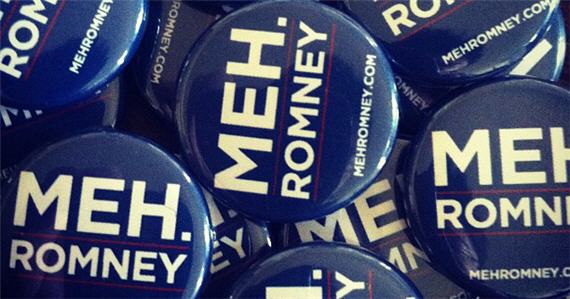 Mitt Romney wasn't a very good presidential candidate in 2008 or 2012 and insists he won't run again in 2016. But, hey, people have heard of him. That's the result of a worthless new poll.
TPM ("Mitt 2016? Romney Leads In Key Primary State Poll"):
The Purple Strategies poll placed Romney as the 2016 front-runner for the Republican nomination in New Hampshire with 25 percent of the vote. Sen. Rand Paul (R-KY) followed at 18 percent, and New Jersey Gov. Chris Christie ranked third at 17 percent.

Romney has emphatically stated that he won't run for president again in 2016. But that hasn't stopped the speculation. "You know what a lot of them say to me? I think we need Mitt back," a GOP operative told BuzzFeed earlier this month of some top Republican donors.

Among the Democratic field, Hillary Clinton sat comfortably in the lead with 68 percent of the vote. Sen. Elizabeth Warren (D-MA) was the only other candidate who earned more than a 10 percent share at 13 percent.
Traditionally, Republicans nominate the candidate whose "turn" it is. Typically, it's the guy who came in second or was the vice presidential nominee the last go-round. But Romney won in a runaway in 2012, with Rick Santorum coming in a very distant second, garnering a mere 20 percent of the vote. And Paul Ryan's stature would seem to have been diminished rather than enhanced by his showing as the second banana.
But Romney redux? That seems impossible in today's environment. Even if he wanted it and his wife were willing to endure the grueling process yet again—and there's no evidence or either—those who lose in the general election are damaged goods. Neither party has nominated a failed presidential nominee as second time since Richard Nixon in 1968. And it's been even longer since a failed vice presidential nominee got a shot at the top spot, unless you count Walter Mondale in 1984; I don't, since he'd won the first time out and was therefore a former vice president.
Most likely, then, 2016 will be like 2000, when a candidate who'd never run before will emerge as the winner. Indeed, with the exception of desperation runs by Pat Buchanan and Steve Forbes that went nowhere, the whole field were first-time candidates. That could well happen again.
It's conce