Mitt Romney Wins Michigan Straw Poll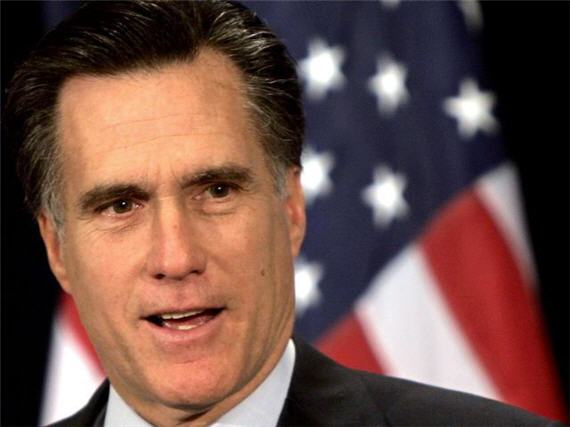 While I'm loathe to attach much importance to straw poll results, we've already made note this weekend of Herman Cain's straw poll victory in Florida so I suppose it's worth noting that Mitt Romney picked up a straw poll victory this weekend too:
Mitt Romney, returning to his home state this weekend, won the Michigan straw poll, picking up more than half of the 681 votes cast by Republican activists.

Mr. Romney won 51 percent of the vote in the National Journal Hotline/ National Association of Home Builders straw poll, whose results were released early Sunday, far surpassing Gov. Rick Perry of Texas, who finished second with 17 percent. Herman Cain, the former chief executive of Godfather's Pizza who finished first in Florida's straw poll this weekend, was third, with 9 percent of the vote.

Senator Marco Rubio of Florida was the first choice for the vice presidential nominee, with 23 percent of the 481 votes cast. Mr. Cain finished second with 14 percent, followed by Newt Gingrich with 13 percent and Representative Michele Bachmann of Minnesota with 12 percent.

Though none of the candidates mentioned Mr. Rubio as their top choice for vice president in last week's debate in Orlando, Fla., when they were asked in a final, game-show-style question, his name has become a favorite choice in Washington parlor games and political circles.

Mr. Romney's victory was far from surprising. He is something of a native son here, where his father, George Romney, was a three-term governor in the 1960s. When he addressed the crowd of Republican donors and party leaders Saturday night at dinner, he was greeted warmly with applause and two standing ovations, and delivered an emotional version of his normal pitch to voters.

Mr. Romney won the Michigan straw poll — as well as the state's primary — four years ago with 39 percent of the vote, after a strong showing that included hosting an ice cream social. He is again casting his hopes on the Michigan primary, which is scheduled to follow the first round of voting in Iowa and New Hampshire, and will play an important role in the Republican nominating process.

Though 11 candidates were listed on the ballot, only Mr. Romney and Mr. Perry came here this weekend to address the hundreds of Republican delegates and party leaders who took the ferry over for the Mackinac Republican Leadership Conference. The Romney campaign has repeatedly stated that it is not competing in any straw polls, and that it places little importance on the results, but Mr. Romney made a point working the room and shaking hands at Saturday's dinner before taking his seat — a contrast to Mr. Perry, who left quickly through the kitchen after he'd finished his lunchtime remarks. Still, Mr. Perry's presence on Mr. Romney's home turf, aides said, was intended to telegraph that he plans to compete with Mr. Romney everywhere.
It's probable that this result will be added into the entire "Perry is faltering" meme, although in his case I'm not sure that it's entirely fair. For one thing, Michigan is as much a home turf for Mitt Romney as Massachusetts and New Hampshire are so it's not surprising that he'd win there. One could make a case that such a massive defeat after Perry made a personal appearance is embarrassing but I'm not sure that Rick Perry was ever going to be the first choice of the type of Republicans like to attend a conference in Michigan. Second, as I've said before, straw polls simply don't tell us anything about the state of the race and are given far more importance than they ought to receive.