More Alaskan Politics
And thoughts on party systems more generally.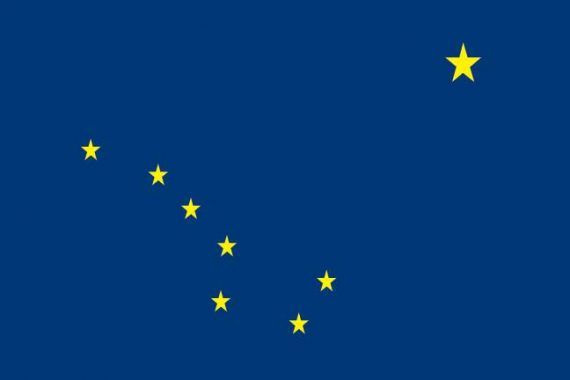 Last week I noticed the following from the Anchorage Daily News: 9 Democrats and 8 Republicans form bipartisan majority in Alaska Senate.
All nine Democrats and eight of the 11 Republicans elected to the Alaska Senate are forming a bipartisan majority coalition, they said Friday, just two days after the deadline for Alaska election officials to receive ballots and before the election results have been certified.

The coalition will bring together 17 senators, leaving three right-wing Republicans in the minority, coalition members told reporters Friday evening in Anchorage.

Bipartisan coalitions — a rarity in other parts of the country — have become a staple of the Alaska Legislature in recent years with disagreements over the state fiscal policy dividing Republicans. The Alaska House, currently controlled by a bipartisan coalition, has not yet organized.
This is fascinating to me because it suggests, alongside recent electoral outcomes in the state, that the cleavages exist for at least a three party system in Alaska but the incentive structure of the electoral system keeps that party system limited to the existing two containers. Put another way, there is enough evidence of divergences within the Republican electorate to suggest distinct factions that in another electoral system would have led to the creation of a new party.
An obvious point in time for such a move in recent memory would be when Senator Murkowski was denied the Republican nomination and had to run as a write-in candidate to achieve re-election. In most party systems such a circumstance would very likely have led to the creation of a new party label. But in the US the two mainline labels are so entrenched and valuable, it is hard to incentivize new party formation (especially since stopping a candidate from using them is almost impossible).
The legislative activity in the linked piece underscores that there is clearly ongoing division in the Republican Party of Alaska, but again, the label is clearly perceived as too valuable to give up.
After all, if people come to your restaurant because it is called "McDonald's" you are going to be hesitant to change the name even if you aren't quite offering the same menu as the other McDonald's in town.
Fundamentally, I think it boils down to control party labels (or really, lack thereof). There simply is no centralized control over who can be called "Republican" and since there are automatic votes to garnered via that label, multiple people will want to use it.
The old system of primaries nominating candidates and therefore limited use of that label in general elections simply meant that the "Republican" on the general election ballot might be part of the R1 faction or the R2 faction. Now with the Top Four system R1 and R2 can both make it to the general. However, it is worth noting that they aren't called R1 and R2 on the ballot, but instead are just Republican and Republican (and maybe also Republican).
Under such circumstances, the voter may not fully understand what they are getting because the signaling mechanism that party label is supposed to perform is muddled. Indeed, let me stress that a major function of party labels, from an electoral point of view, is a signaling device to voters. If more than one candidate can use the same label, that rather obviously confuses the signal.
A voter knows that they are a Republican, and perhaps of the R1 variety, but when they see a bunch of names with "Republican" by them on the ballot, they may or may not know if those are R1s or R2 (or even some weirdo R3s).
So, why not split into an R1 Party and an R2 Party and put clear names on it? Because the understandable fear by politicians is that voters simply won't go along with the change, so why risk it if they don't have to?
In most representative democracies there is some level (often significant) of control over party labels so that only people who will, to return to the burger analogy, adhere to the rules of a given franchise will be allowed to use a given label. You can't say you are a McDonald's but then serve up Whoppers.
But If I can get away with using an established label, and therefore be almost guaranteed some slice of the electorate (not to mention being treated as part of a "normal" party instead as some oddity) then I am going to stick with using that label and relying on whatever amount support that gives me rather than risk creating something new. (And this is all reinforced by the deeply nationalized nature of our parties).
This will be true even if, as the case appears to be in Alaska, both electoral and legislative behavior suggest that more parties should form.
I would note that if under Alaska's Top Four there was a limitation* on how many candidates a given party could nominate, then I would expect new parties to form, and pronto.
---
*Such a limitation could be statutory or it could be imposed by the existing parties.