More Details On 7 Hours "Missing" From 1/6 White House Phone Logs
They're not missing and that points to a systemic issue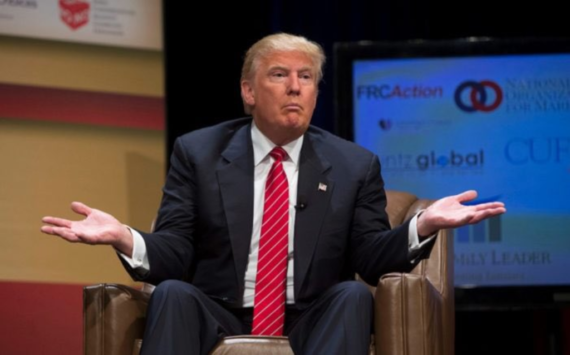 On Tuesday, Steven brought us the story about how there was a 7-hour gap in the White House phone record on 1/6/2021. Because the gap occurred at a page break in the formatted record, there were concerns that perhaps the record had been redacted for nefarious reasons. Yesterday, after checking with sources familiar with the matter, CNN's reporting team proclaimed the record complete and offered an explanation for the gap that many had suspected:
According to multiple sources familiar with Trump's phone behavior and the White House switchboard records, the January 6 log reflects Trump's typical phone habits. He mainly placed calls through the switchboard when he was in the residence but rarely used it when he was in the Oval Office. The fact the log does not show calls on January 6, 2021, from the Oval Office is not unusual, said the sources, because Trump typically had staff either place calls directly for him on landlines or cell phones. Those calls would not be noted on the switchboard log.

The six pages of White House switchboard logs for January 6, 2021, are complete based on an official review of White House records, according to a source familiar with the matter. There are no missing pages and the seven-hour gap is likely explained by use of White House landlines, White House cell phones and personal cell phones that do not go through the switchboard.

https://www.cnn.com/2022/03/31/politics/mystery-call-gap-trump-jan-6-white-house-phone-logs/index.html
This also matches previous reporting that people seeking to reach the President would often txt and call people close to him, like Chief of Staff Mark Meadows, rather than attempt to call the president directly.
As with many other aspects of the Trump presidency, this story demonstrates another case of where our expectation of oversight through the reliance on "norms" has failed us. Returning to the CNN article:
There could be various reasons that explain the gap in the call log itself.

One possibility is that Trump was speaking to people from a cell phone. As CNN has previously reported, Trump had a habit of using his and other people's phones to make or receive calls

Another explanation could be that Trump had aides place direct calls from the Oval Office, bypassing the switchboard.

[…]

The missing calls also underscore something more endemic: the imperfect and antiquated system of tracking a president's communications.

The White House call log is generated by a switchboard system that dates back to the 1960s, according to the National Archives. The version installed in 1963 was already considered "somewhat outdated" just two decades later.

And it's certainly not one suited for the era of cell phones and text messages or to a President well known for his efforts to circumvent official channels of communications.
So to some degree, this appears to be an issue of the White House's communications tracking infrastructure failing to keep pace with communications technology. And, given that it's the Executive Branch's responsibility to maintain and upgrade that infrastructure, one wonders how much leaving these record-keeping holes is a bipartisan action. As CNN notes, President Trump was far from the first to exploit them:
A former White House staffer who served in the Obama administration told CNN that if then-President Barrack Obama wanted to make a call to someone from the Oval Office, he would normally ask an aide seated nearby to dial the person. The aide would then call the number and hit transfer to connect the caller to the President.

That call would not go through the White House switchboard and therefore would not be recorded on the White House switchboard log, the former staffer said.
There is an argument to be made that immediate transparency is not always a good thing. For example, you don't want secret negotiations to be revealed through phone logs. That said, as we are seeing with the 1/6 investigation, that ability to conceal can be used intentionally or not, in many different ways.
The Presidential Records Act was passed by Congress in 1978 as a response to Watergate. The last time it was amended was in 2014 (to protect electronic records). Perhaps it's time for the act to be revisited in order to better account for a world in which traditional "switchboards" are all but obsolete. Of course, that would require a bipartisan interest in Congress enacting its oversight duties, and as we have seen, there's often a bipartisan agreement to avoid limiting the power of the Presidency (because each side believes that their guy will only use those exceptions for the good of the party… I mean country).