More Primary Examples: the PA GOP Governor's Race
An ongoing series of observations.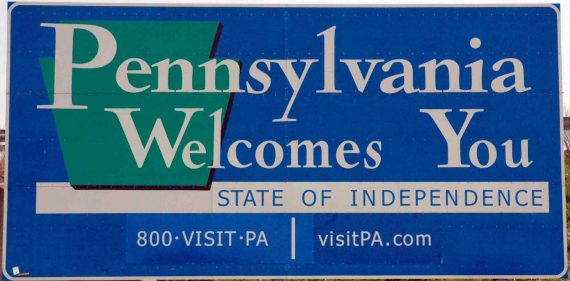 To link up with several recent posts, it seems to me that the race for the GOP nomination to contest the governor's race is yet another good example of how a relatively small number of people can shape both the direction of a party and, potentially, who sits in office.
The winner of the GOP nomination for governor is Doug Mastriano, who is aptly described by a NYT headline as follows: Doug Mastriano, a far-right 2020 election denier, is Pennsylvania Republicans' choice for governor. Amanda Carpenter at The Bulwark is even more direct, starting her piece with the following sentence: "Doug Mastriano is an insurrectionist, period." And the headline of her piece asks Are Republicans Now Going to Endorse Doug Mastriano?
I will note that my guess is that the answer to that question is basically "yes" (although, as always, it depends on who the Republicans are in that sentence).
Like I have recently, let me note the numbers. Mastriano is set to win a large plurality of the vote (44.3% based on 480,000ish votes as of this writing). For context, there are roughly 9.8 million voting-eligible voters in Pennsylvania.
Now, unlike what we saw in Kentucky's Senate race, the primary outcomes are not a direct pipeline to office, as the state is competitive at the general election level. Indeed, it seems plausible to argue that Mastriano is a weak nominee and that his extremist views will be a boon to the Democrat's nominee, Josh Shapiro.
Now, my point is not that voters are not responsible for the ballot they cast, within the primary nor in the general. Nor am I suggesting that the broader Republican Party is off the hook for candidates like this.
But, I am pointing out several key facts.
First, the PA Republican Party is directly shaped by this outcome, despite the selection being made by a plurality of a relatively small number of voters. And, significantly, that shape is deeply towards the pro-insurrection, pro-big lie, anti-democracy wing of the party (not that Mastriano's chief opponent was great on this count). This will push other PA GOP candidates deeper in that direction, because like it or not, winning is going to trump anything else for most politicians and their supporters. Winning begets support and copy-cats.
Second, Mastriano just guaranteed himself a huge chunk of general election votes, because (as everyone is tired of me noting) most people vote based on party identification.
The general election campaign will be interesting because it seems that Shapiro will attack Mastriano over his big lie/insurrectionist stances. We can only hope that Shapiro wins big (see the last sentence of point #1), not because he is a Democrat, but because he is the only democrat who has a shot at winning the governor's mansion in Pennsylvania.