Ilya Shapiro's Inartful Tweet
Outrage over the outrage is outrageous.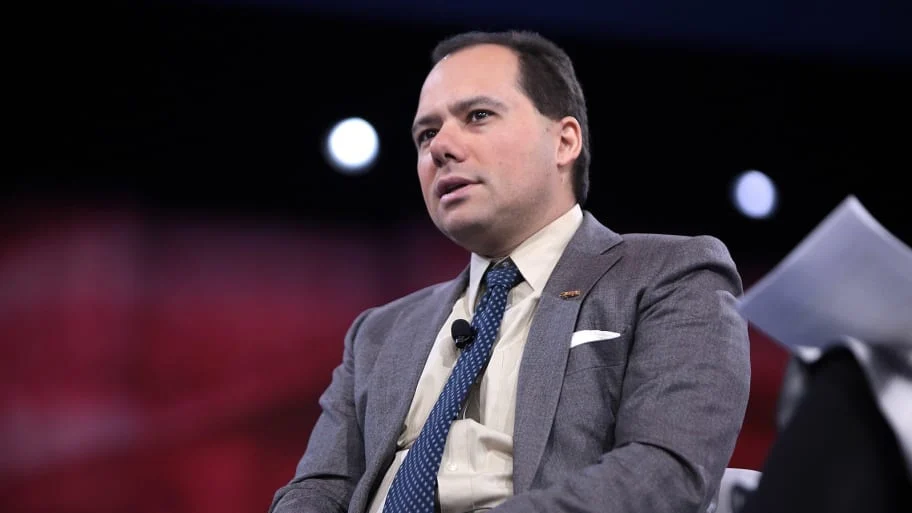 The Daily Beast ("New Georgetown Law Exec Deletes 'Appalling' Tweets About Biden SCOTUS Picks"):
Less than a week after being hired to head a high-profile research department at Georgetown Law School, the former head of a conservative D.C. think tank predicted that Joe Biden's Supreme Court nominee will be a "lesser black woman." Former Cato Institute director Ilya Shapiro, now executive director of Georgetown's Center for the Constitution, wrote, "Objectively best pick for Biden is Sri Srinivasan, who is solid prog and v smart. Even has identity politics benefit of being first Asian (Indian) American. But alas doesn't fit into last intersectionality hierarchy so we'll get lesser black woman. Thank heaven for small favors?" In a second tweet, Shapiro added, "Because Biden said he's only consider [sic] black women for SCOTUS, his nominee will always have an asterisk attached. Fitting that the Court takes up affirmative action next term." He apologized the next day and deleted the tweets, calling them "inartful." Georgetown Law School Dean William Treanor said in an email that tweets were "demeaning," "appalling" and "at odds with everything we stand for at Georgetown Law."
The outrage here is a prestigious academic institution failing to stand up for intellectual freedom, not a couple of inartful tweets. A school condemning a highly accomplished professor and university leader for expressing an opinion well within his field of expertise is extremely problematic. And doing so in a way that implies he's a bigot is simply beyond the pale.
As noted by several commenters in yesterday's discussion here of President Biden's pledge to nominate a Black woman to the Supreme Court, there is no "best pick" for the Supreme Court. While there is some broad consensus as to what qualities one wants in a Justice, Presidents and legal analysts weigh them differently. Ideology/legal philosophy tends to be highly prioritized and, obviously, that means Biden would be choosing from an entirely different pool than his predecessor did even apart from his campaign pledge. Presidents of both parties have also given consideration to demographic representation, touting the First Jewish Justice, the First Black Justice, The First Woman Justice, and the First Hispanic Justice. Shapiro himself clearly thinks that's fine; he wants Biden to choose The First Asian Justice.
My strong guess is that Shapiro, author of a bestselling book on the history of Supreme Court nominations, agrees with all of that. But that doesn't mean he's not allowed to have his own favorite candidate and advocate for him.
Srinivasan is an extraordinarily well-qualified candidate. He's the chief judge of the DC Circuit and has wide experience before that. He was reportedly in strong consideration by President Obama for the nomination that ultimately went to Merrick Garland only to be thwarted by Senate Republicans. Shapiro expressing the opinion that he's the "best pick" is perfectly defensible. Ditto his expressing disappointment that Srinivasan isn't even being considered because Biden has limited the pool to a politically important identity group.
Yes, "lesser black woman" is an extremely regrettable turn of phrase and I strongly suspect Shapiro sincerely regrets it, not just the backlash it generated. But, rather obviously, given the garbled syntax of the tweets, he was using shorthand to fit the brevity of the format. The "lesser" was clearly a comparative to Srinivasan, the "Objectively best pick," not a declaration that Black women are somehow inferior. Nothing in Shapiro's history would suggest he thinks that and it's simply outrageous for his dean to imply otherwise.
UPDATE: Shortly after posting this, I see that Slate legal analyst Mark Joseph Stern is going beyond insinuation and flatly calling Shapiro racist.
The Sotomayor column, written for CNN upon her 2009 nomination, is the type of thing I would very much have agreed with at the time. The essence:
In picking Sonia Sotomayor, President Obama has confirmed that identity politics matter to him more than merit. While Judge Sotomayor exemplifies the American Dream, she would not have even been on the short list if she were not Hispanic.
She is not one of the leading lights of the federal judiciary, and far less qualified for a seat on the Supreme Court than Judges Diane Wood and Merrick Garland or Solicitor General Elena Kagan.

To be sure, Sotomayor has a compelling story: a daughter of working-class Puerto Ricans raised in Bronx public housing projects, diagnosed with diabetes at 8, losing her father at 9, accolades at Princeton and Yale Law, ending up on the federal bench.

Still, in over 10 years on the Second Circuit, she has not issued any important decisions or made a name for herself as a legal scholar or particularly respected jurist. In picking a case to highlight during his introduction of the nominee, President Obama had to go back to her days as a trial judge and a technical ruling that ended the 1994-95 baseball strike.

Moreover, Sotomayor has a mixed reputation among lawyers who have practiced before her, some questioning her abilities as a judicial craftsman, others her erratic temperament, according to a piece by Jeffrey Rosen in The New Republic, which itself has come in for criticism.

Such anecdotal criticism is to be taken with a grain of salt — while Justice Antonin Scalia's bench-side manner is more vinegar than honey, even his detractors recognize his brilliance — but it does need to be investigated. So, too, do certain statements she made in presentations at Berkeley and Duke, respectively, the former arguing that a Latina necessarily sees the law differently than a white man, the latter suggesting that, at least to some degree, judges make rather than interpret law.

Again, this does not mean that Sotomayor is unqualified to be a judge — or less qualified to be a Supreme Court justice than, say, Harriet Miers. It also does not detract from the history she would make as the first Hispanic Supreme Court nominee — if you don't count Benjamin Cardozo, a descendant of Portuguese Jews. But a Supreme Court nomination is not a lifetime achievement award, and should not be treated as an opportunity to practice affirmative action.
Again, this is a perfectly defensible position. It's the position I took with regard to Harriet Miers in real time: that Supreme Court nominations should come from the ranks of the very best legal minds in the country. It's a position I recanted in October 2020. But it's certainly a defensible position for a legal scholar to take.
And, as Dan McLaughlin notes in his post on this for NRO, Shapiro's distaste for identity-based quotas is "consistent with his distaste for the anti-Jewish quotas his parents faced in the Soviet Union." So, his passion is personal, not just philosophical.
UPDATE II: Going back through the archives, I was actually pretty generous in my reaction to Sotomayor's nomination. My initial reaction to it, which amusingly cited Shapiro's reaction, was that she was perfectly qualified and, while liberal enough to spark some heated debate, would likely be easily confirmed. As to the affirmative action bit, I observed,
Certainly, Republican appointees Sandra Day O'Connor and Thomas were appointed largely because of gender and race and ahead of more objectively qualified conservative candidates.  It's a president's call to make, with the Senate's role merely to safeguard against unqualified cronies or the morally unfit.

Stuart Taylor observes, "Any prominent white male would be instantly and properly banished from polite society as a racist and a sexist for making an analogous claim of ethnic and gender superiority or inferiority." While doubtless true, we've held white men to different standards than women and minorities on these things for decades.   I'm not thrilled with that fact but it's not without some justification.   After all, Jeff Foxworthy can say things about rural whites that would be objectionable coming from Chris Rock.
My follow-up, a reaction to a post from Kevin Drum, got into the kabuki nature of these discussions over qualifications and identity politics. Later that summer, I agreed with Julian Sanchez that Sotomayor was "pretty close to the ideal of how affirmative action is supposed to work."