Most Americans Have Had COVID-19
Some 60% of us, including 75% of our children, have been infected.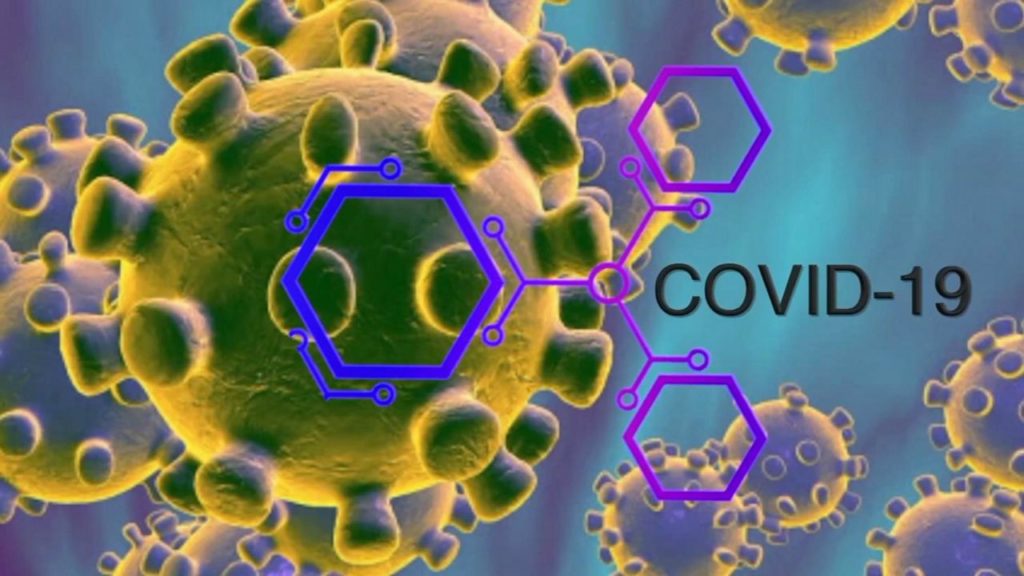 On the same day it was reported that Vice President Kamala Harris has tested positive, the CDC announced that 60 percent of all Americans and 75 percent of all American children have been infected with SARS-CoV-2.
Their write-up is not aimed at the lay reader, so here's WaPo's report ("Coronavirus has infected majority of Americans, blood tests indicate."):
Before omicron, one-third of Americans had been infected with the coronavirus, but by the end of February, that rate had climbed to nearly 60 percent, including 3 out of 4 children, according to federal health data released Tuesday.

The data from blood tests offers the first evidence that over half the U.S. population, roughly 190 million people, has been infected at least once since the pandemic began. That is more than double the official case count. Many of those infections are likely to have been asymptomatic or with few symptoms. The virus has killed nearly 1 million Americans and caused disruptions that have driven up death rates from other causes, including cancer and heart disease.

Officials cautioned, however, that the data, drawn from tens of thousands of blood samples from across the country, does not indicate people have protection against the virus going forward, especially against increasingly transmissible variants that may be able to evade antibodies. Previous infections are believed to offer some protection against severe disease for most people, especially when combined with vaccinations. But the natural waning of antibodies and an ever-evolving virus create opportunities for reinfection.

"We continue to recommend that everyone be up to date on their vaccinations, get your primary series and booster, when eligible," CDC Director Rochelle Walensky said during a media briefing.

"We don't know how long [ago] that infection was," she said of antibodies from past infections. "We don't know whether that protection has waned. We don't know as much about that level of protection than we do about the protection we get from both vaccines and boosters."

The CDC report offers confirmation of what experts suspected: Most people in the country have had at least one coronavirus infection. Close to half of those got that infection in recent months when the omicron variant swept the nation. That variant, first identified in southern Africa, had so many mutations it could easily infect people who had antibodies from previous bouts of the virus or whose antibodies were generated by a vaccine.

Antibodies serve as a front-line defense against viral infections, and they wane naturally over time. Meanwhile the virus continues to mutate into new variants and subvariants that can partially evade the immunity provided by vaccines or previous infections.

"Anecdotally, I hear a lot about people who have had it two or three times," said Jeffrey Shaman, an epidemiologist at Columbia University. "We still don't know how much more this virus can produce radically immune-evasive variants, as we saw with delta and omicron."
The NYT report ("More than half of Americans have been infected with the coronavirus at least once, the C.D.C. says.") is somewhat more optimistic:
While the numbers came as a shock to many Americans, some scientists said they had expected the figures to be even higher, given the contagious variants that have marched through the nation over the past two years.

There may be good news in the data, some experts said. A gain in population-wide immunity may offer at least a partial bulwark against future waves. And the trend may explain why the surge that is now roaring through China and many countries in Europe has been muted in the United States.

A high percentage of previous infections may also mean that there are now fewer cases of life-threatening illness or death relative to infections. "We will see less and less severe disease, and more and more a shift toward clinically mild disease," said Florian Krammer, an immunologist at the Icahn School of Medicine at Mount Sinai in New York.

"It will be more and more difficult for the virus to do serious damage," he added.

Administration officials, too, believe that the data augur a new phase of the pandemic in which infections may be common at times but cause less harm.

At a news briefing on Tuesday, Dr. Ashish Jha, the White House's new Covid coordinator, said that stopping infections was "not even a policy goal. The goal of our policy should be: obviously, minimize infections whenever possible, but to make sure people don't get seriously ill."
Anecdotally, I'm not sure I personally knew anyone who had been infected six months ago and now it seems like everyone is coming down with it. As far as I know, none of my immediate family has, although only my wife and stepson have actually been tested.