Motion to Vacate McCarthy Speakership Succeeds
A weak leader has been ousted. Now what?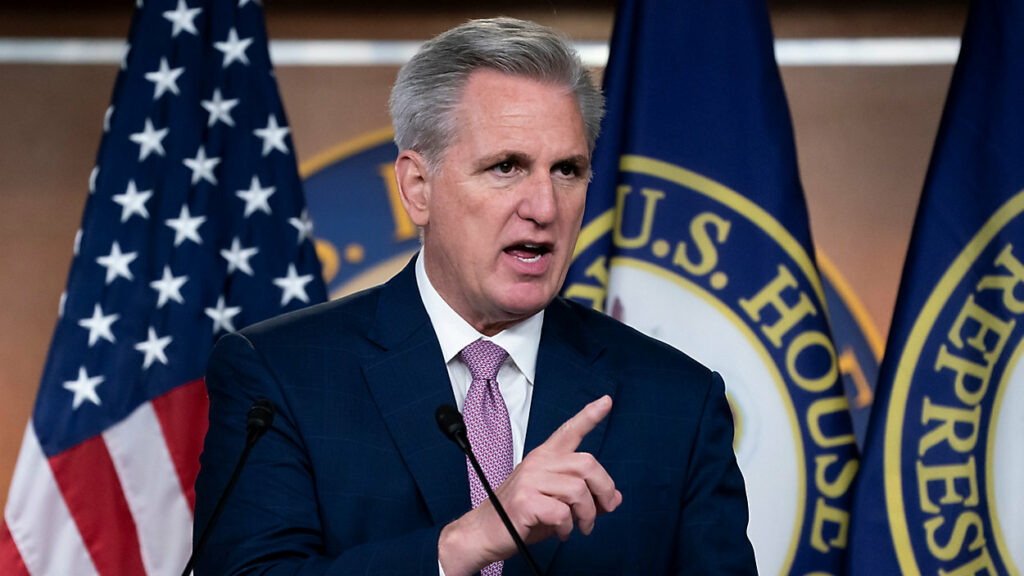 NPR ("11 House Republicans join Democrats to move ahead in bid to remove McCarthy as speaker"):
Eleven House Republicans joined 207 Democrats to move ahead with an effort to remove House Speaker Kevin McCarthy from his job.

The next step will be for the House to vote on a "motion to vacate," which could happen in the coming hours.

If the resolution does pass, the Clerk of the House will refer to a list of people who can act as speaker pro tempore in the absence of speaker. That list is kept secret and will only be made public in the event that the speakership is vacant.

The House will then be forced to hold votes on a new speaker, though that could take time. Members will likely need to meet to discuss the path ahead. Members are already preparing for a fraught process.

It took 15 rounds to elect McCarthy Speaker in January, in part because there was no consensus alternative.

There is no clear alternative who could win the votes necessary to fill the job.
Despite multiple reports yesterday that it would take a vote of two-thirds of the members present to vacate the Speakership, it appears that only a simple majority will be required. Given that the number of Republicans needed to vacate is somewhere on the order of 5-7 (depending on the number of Democratic non-votes), it appears to be a fait accompli.
But that still leaves us where we were yesterday: Then what?
Who is it that can get a majority of the House to vote for them? Which is to say, who can get 218 Republicans out of the 221, since no Democrat will vote for a Republican Speaker and no Republican will vote for a Democratic Speaker?
Are we going to wind up vacating McCarthy's Speakership only to replace him with Speaker McCarthy?
UPDATE: The roll call isn't quite finished but there are already more than enough Republican votes (8) to vacate and the Democrats aren't going to save him.
UPDATE 2: It's done. Post title and subhed tweaked accordingly rather than start a new thread. The NYT is live-blogging and Catie Edmonson posts this in succession:
Kevin McCarthy, his ouster as speaker complete, is smiling as his allies walk over to shake his hand.

"Now what?" one Republican loudly asks. This has never happened in the House of Representatives before.

Hard-right rebels have succeeded in their drive to oust Speaker Kevin McCarthy. He is out in a 216 to 210 vote. Eight Republicans voted to dethrone him. The House has no speaker.
It's fitting, I suppose, that a man with no spine, who rendered himself powerless to gain power, has now lost power for the crime of showing some spine to avert a government shutdown that would have been disastrous for the country and his party.
Patrick McHenry is now the interim Speaker but he has essentially no parliamentary power. He has put the House into recess, presumably to come up with an answer to the question that has now been asked multiple times in this post: Now what?