Moulton and Meijer Make Unauthorized Afghanistan Trip
Grandstanding in the midst of chaos is a bad look.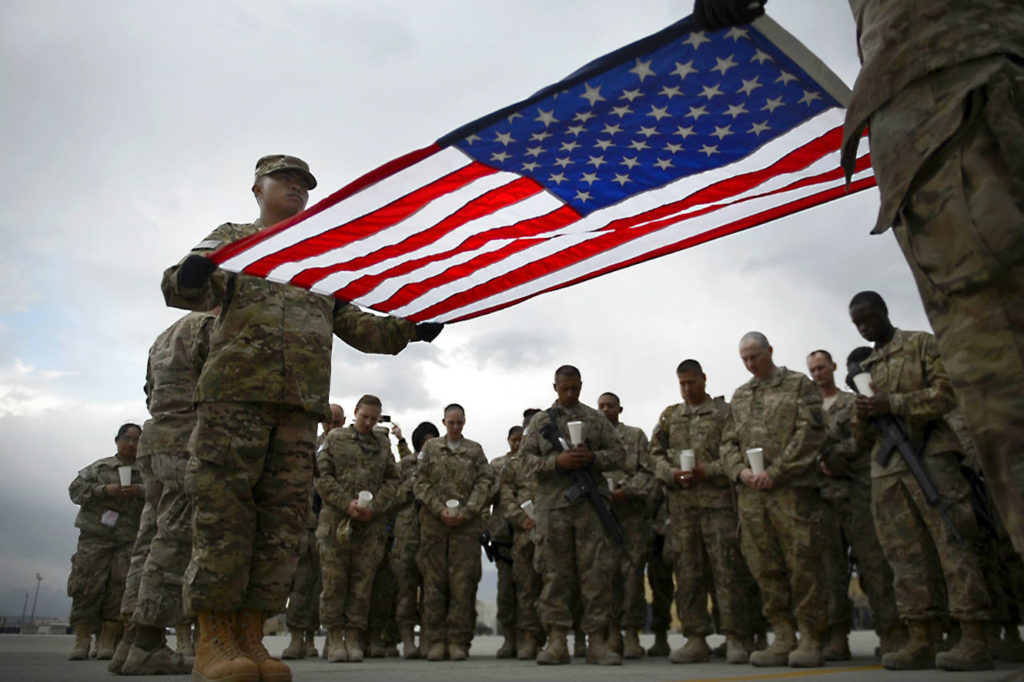 WaPo ("Two Congress members make unauthorized trip to Kabul amid evacuation efforts"):
Two members of Congress made an unauthorized whirlwind trip to Kabul early Tuesday, leaving less than 24 hours later on a flight used for evacuating U.S. citizens, allies and vulnerable Afghans.

The visit by Reps. Seth Moulton (D-Mass.) and Peter Meijer (R-Mich.) — which was not approved as part of the normal process for congressional fact-finding trips — served as a distraction for military and civilian staffers attempting to carry out frenzied rescue efforts, according to two people familiar with the trip who spoke on the condition of anonymity because they were not authorized to talk about the matter.

It is not clear how the lawmakers, both of whom served in Iraq before being elected to Congress, first entered Afghanistan. Moulton's office did not confirm the trip until the plane evacuating the members of Congress left Afghanistan's airspace. Meijer's office did not respond to an email seeking comment.

The cloak-and-dagger trip infuriated some officials at the Pentagon and the State Department, where diplomats, military officers and civil servants are working around-the-clock shifts in Washington and at the Kabul airport to evacuate thousands of people from the country every day.

"It's as moronic as it is selfish," said a senior administration official who spoke on the condition of anonymity to provide a frank assessment of their trip. "They're taking seats away from Americans and at-risk Afghans — while putting our diplomats and service members at greater risk — so they can have a moment in front of the cameras."

In a joint statement from Moulton and Meijer emailed to The Washington Post by Moulton spokesman Tim Biba, the two pushed back on the notion that their trip caused a distraction.

"We have been on the other side of this argument while we were serving and it just isn't accurate," Moulton and Meijer said. "Trust us: the professionals on the ground are focused on the mission. Many thanked us for coming."
As a general matter, I'm skeptical of the notion that Members of Congress need the permission of the Executive to conduct fact-finding trips. But flying into the middle of a chaotic extraction from a war zone is another matter entirely. Of course they were a distraction.
While I'm sure that the people on the ground were indeed professional and thanked them—I mean, what else are you going to do with two US Representatives?—the very nature of fact-finding means that they had to take time out from more important matters to answer questions from two VIPs. Oh, and now they have an escalated crisis on their hands: two VIPs who need to be protected and who might even make an attack more likely.
Officials expressed disgust at having to divert resources and accommodate sitting members of Congress while racing to get evacuees out of the country. "It's one of the most irresponsible things I've heard a lawmaker do," said one diplomat familiar with the matter who was not authorized to discuss it and spoke on the condition of anonymity. "It absolutely deserves admonishment."

House Speaker Nancy Pelosi (D-Calif.) said in a letter sent to House members Tuesday afternoon, "I write to reiterate that the Departments of Defense and State have requested that Members not travel to Afghanistan and the region during this time of danger."
"Admonishment" and "requests" are about all Moulton and Meijer can expect in the way of punishment for this and they know it. But, yes, it was "irresponsible" and "selfish;" whether it was "moronic" is unclear.
The two lawmakers began their journey to Kabul via a commercial flight to the United Arab Emirates, paying for the tickets using their own funds, Biba said. From there they "figured out a way onto an empty military flight going into Kabul," Biba said, without providing additional specifics. They landed at Hamid Karzai International Airport around 4 a.m. Washington time, according to a person familiar with their travel.

It was unclear how the pair had initially planned to get out of the country.

Biba said the lawmakers pledged to leave only on a plane with at least three empty seats — their way of ensuring that the flight they took out had extra capacity. When they boarded to return home about 2:30 a.m. Kabul time, he said, they sat in seats designated for crew members.

"They ensured the flight was not going to be full," Biba said. "They also believe this method of travel, which will take them to an area where evacuees have been temporarily relocated, will provide them with additional information and increase their ability to provide oversight."
The flight "was not going to be full" because officials on the ground damn well ensured that it would not be so they could get these clowns out safely. One imagines that the seats were "designated for crew members" so that the flight crew could sit in them.
So why was it so all-fired important that two backbenchers fly into the middle of chaos?
In their statement, Moulton and Meijer cited their military experience when explaining why they chose to make the trip.

"America has a moral obligation to our citizens and loyal allies, and we wanted to make sure that obligation is being kept," they said. "As members of Congress we have a duty to provide oversight on the executive branch. There is no place in the world right now where oversight matters more. We conducted this visit in secret to minimize the risk to the people on the ground."

The two lawmakers said that they met with service members and State Department officials during their brief time at the airport and said that they believe Biden should extend the Aug. 31 deadline for evacuating Americans, allies and vulnerable Afghans. "After talking with commanders on the ground today and seeing the situation for ourselves, it is obvious that because we started the evacuation so late, no matter what we do, we won't get everyone out on time, even by 9/11," they said.
So, yes, they diverted State and Defense Department officials from doing their job to conduct their "fact-finding." And the facts they "found" were what I could have told them from reading the newspapers. Indeed, they'd have know this if they'd been reading OTB and I've been really busy at work and haven't had that much time to blog.
And, come on, they conducted the trip "in secret" because they'd have been told No had they asked.
Moulton is a member of the House Armed Services Committee and has pushed in recent years to expand and hasten special immigrant visas for Afghans who the Taliban could target. His last trip to Afghanistan was in 2016, and he requested a trip to the country after Biden's April announcement that troops would be withdrawn, according to Biba.

He has been one of his party's most outspoken critics of Biden's handling of the situation in Afghanistan, privately raising the prospect of whether Biden should fire Sullivan, according to two Democrats with knowledge of the situation.

Publicly, he has also been sharply critical of the president's response. "To say that today is anything short of a disaster would be dishonest," Moulton said in a statement released Aug. 15, the day Kabul fell. "Worse, it was avoidable."

Meijer enlisted in the Army Reserves after graduating from college and deployed to Iraq as a noncommissioned officer, according to a biography on his congressional website.

He was one of 10 Republicans who voted to impeach President Donald Trump earlier this year.

In an Aug. 16 interview with WUOM, a Michigan public radio station, Meijer was also critical of Biden's handling of Afghanistan.

"The U.S. has been embarrassed at the way in which intelligence signals were ignored, in which assumptions that were made were found to be baseless, and the sad reality is that thousands of Afghans are going to pay for their lives for our mistakes and incompetence," he said on the program.
It's perfectly reasonable for Mouton and Meijer to be concerned about the situation on the ground here. I share their belief that we've betrayed the Afghans with the nature of our exit, although think Trump and his team deserve most of the blame for it . But flying into the Kabul airport for a short visit is grandstanding, not oversight.
Further, Trump's team negotiated a May 1 exit date with the Taliban and Biden unilaterally extended it to August 31. The Taliban have made it quite clear that they will not brook an extension and have in fact made it increasingly hard for people to make it to the airport. Yes, Biden and company should almost certainly have started the evacuation considerably earlier. But, Cher's hopes notwithstanding, we can't turn back time. Having gotten off to a rocky start, the evacuation is going about as well as could be expected at this point. There will be plenty of time for recriminations starting in September.