Congressman Seth Moulton Ends Presidential Bid
Massachusetts Congressman Seth Moulton is ending a Presidential bid that few people were paying attention to.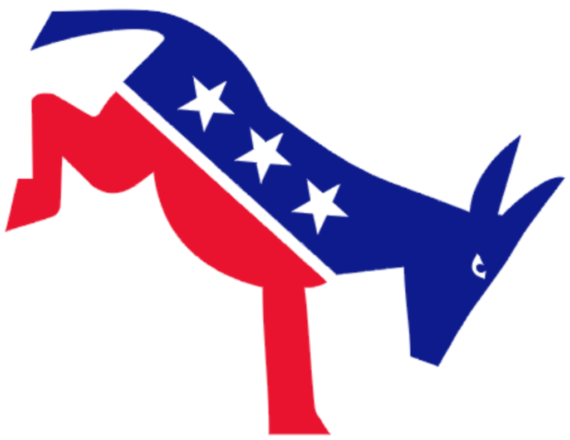 Massachusetts Congressman Seth Moulton, who never entered the Presidential race earlier this year but never made much of a splash, has ended his campaign for President:
Representative Seth Moulton of Massachusetts is dropping out of the presidential race, ending a candidacy that emphasized Mr. Moulton's centrist politics and military service but gained no traction with Democratic primary voters.

Mr. Moulton, 40, said in an interview that he had no immediate plans to endorse another candidate, but he warmly praised former Vice President Joseph R. Biden Jr. Mr. Moulton planned to announce the end of his campaign in a formal speech before the Democratic National Committee on Friday.

Mr. Moulton suggested that most of the other Democratic candidates were also laboring in vain at this point, with only a tiny few — Mr. Biden and Senators Elizabeth Warren and Bernie Sanders — remaining as real competitors for the nomination. He warned in the interview that if Democrats were to embrace an overly liberal platform, it could make it harder for the party to defeat President Trump.

"I think it's evident that this is now a three-way race between Biden, Warren and Sanders, and really it's a debate about how far left the party should go," Mr. Moulton said.

Mr. Moulton said he would run for re-election to the House, representing a coastal district to the north and east of Boston. Several other Democrats filed to run for his seat while Mr. Moulton was a presidential candidate, and he is likely to face a contested primary.

Mr. Moulton said he would also relaunch his political action committee, Serve America, to promote issues related to veterans and the military. Those issues, he said, were not "getting the attention they deserve" in the presidential race.

With Mr. Moulton's departure, the sprawling Democratic field will shrink to 21 candidates.

He is the fourth Democrat to leave the presidential race this summer, following Gov. Jay Inslee of Washington, former Gov. John Hickenlooper of Colorado and Representative Eric Swalwell of California. Mr. Hickenlooper announced on Thursday that he would run for Senate, while Mr. Inslee and Mr. Swalwell are running for re-election to their current posts.

A combat veteran who served in the Iraq War, Mr. Moulton campaigned on themes of strengthening national defense and promoting public service, and criticizing Mr. Trump for damaging the country's most vital alliances. In May, he revealed that he struggled with post-traumatic stress disorder after returning from war, and called for new policies to attend to the mental health issues of soldiers and veterans. Stanley McChrystal, the retired general who led American forces in Afghanistan, endorsed Mr. Moulton's campaign.

But Mr. Moulton entered the race late, in a strategic choice he now concedes was a mistake. He announced his candidacy in late April, days before Mr. Biden became a candidate and overshadowed much of the rest of the Democratic field.

Failing to attract any substantial support in polls, Mr. Moulton did not qualify for inclusion in any of the televised debates, which required candidates to meet certain benchmarks in polling and financial support.

"Candidly, getting in the race late was a mistake," Mr. Moulton said. "It was a bigger handicap than I expected."

While Mr. Moulton said he would not "cry about the D.N.C. rules being unfair," he said the party's debate setup was not "a smart system to choose the best nominee to take on Donald Trump."

He mentioned Gov. Steve Bullock of Montana, a fellow moderate who has also strained to reach the debate stage, as another candidate disadvantaged by the debate restrictions.

"I've always said that veering too far left could result in us losing this election, and that Trump will be harder to beat than most people think," Mr. Moulton said.
As noted, Moulton got into the race late, especially for someone as unknown nationally and in the early primary states as he was. As a result, he failed to qualify for any of the debates and failed to make any real case for himself other than to campaign as a center-left candidate in a race filled with both candidates like himself and candidates who appeal to the Democratic Party's progressive wing. Moulton also failed to differentiate himself from those other candidates and apparently was unable to bring together any kind of significant network of supporter and donors either nationally or the early primary states that would have helped him break through the noise in a crowded field. As a result, it's not entirely surprising that he chose to drop out at this point rather than continue a hopeless effort.
Moulton's most memorable moment in the campaign came not on the campaign trail but during an interview with Jake Tapper on CNN's State Of The Union during which he talked openly about his service in Iraq and how he has dealt with the Post-Traumatic Stress Disorder he was diagnosed with after his tour of duty ended:
In any case, Moulton is the fourth candidate to drop out of the race, and the third this week, and that still leaves 21 candidates in the race. As I noted in my post about the candidates who have qualified or failed to qualify, for the third and fourth debates in September and October, though, he's not going to be the last. Indeed, we may see several more candidates drop out after the lineup for the third debate is announced in just five days. In the long run, this is good for the Democratic Party since the quality of the debates is likely to increase as the race boils down to those candidates who have a likely chance of winning the nomination.